Here's a simple but dazzling broccoli salad featuring yellow peppers and dried cranberries that's as nutritious as it is appetizing. Photos by Evan Atlas.
Serves: 6
2 large broccoli crowns, cut into

 

bite-sized florets (about 4 heaping cups)

1 medium yellow bell pepper

¼ cup toasted sunflower or pumpkin seeds

⅓ cup dried cranberries

¼ cup

Sesame-Ginger Salad Dressing

or




equivalent store-bought dressing, or as needed
Steam the broccoli florets until just bright green. Drain and rinse under cool water until at room temperature.
Combine with the remaining ingredients in a serving container, toss well, and serve.
Variation: Though they're a bit pricier, pine nuts (lightly toasted on a dry skillet) can be used in place of the sunflower or pumpkin seeds.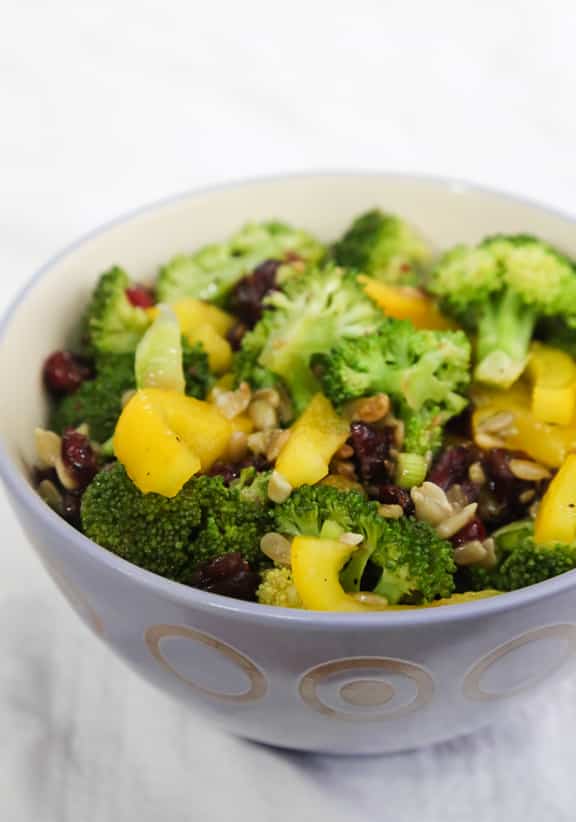 Nutrition Information:
Per serving: 170 calories; 11g fat; 55mg sodium; 15g carbs; 4g fiber; 5g protein