This easy and luscious combination of readymade peanut satay sauce and coconut milk is as welcome on raw salads and cold noodles as it is to embellish warm noodle, grain, or vegetable dishes. Photos by Hannah Kaminsky.
Makes: about 1 ½ cups
8-ounce jar peanut satay sauce

½ cup light coconut milk

Juice of 1 lime

1 teaspoon sriracha or other hot sauce, or more, to taste

2 teaspoons agave nectar, or to taste
Combine the ingredients in a small mixing bowl and whisk together until smoothly blended. Taste and add more sriracha or hot sauce if you'd like a spicier flavor.
Use at room temperature as a dressing. Or, if you'd liked to use as a warm sauce, combine the ingredients in a small saucepan, whisk together, and heat gently until warm.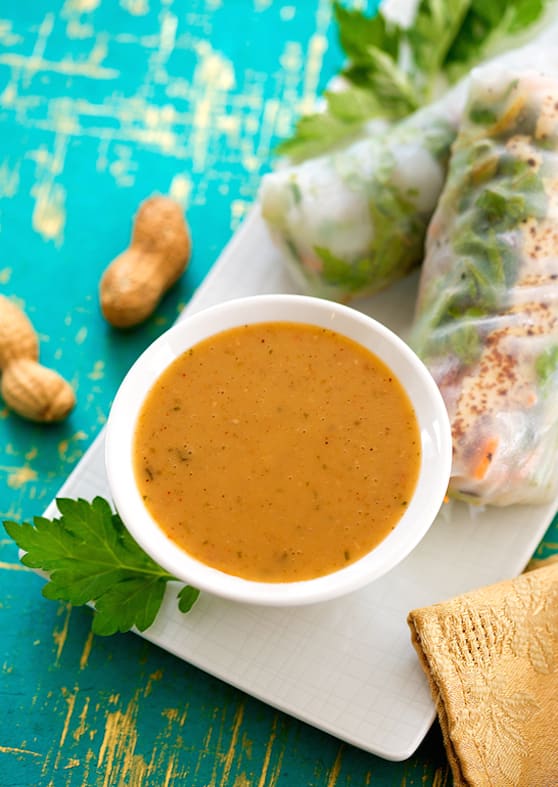 Nutrition Information:
Per ¼ cup: 97 calories; 6g fat; 135mg sodium; 8g carbs; 1g fiber; 1g protein