There are few things quite as rewarding as biting into a vegetable you grew yourself or sprinkling newly picked parsley into your hummus. Gardening continues to be one of America's favorite pastimes, even ranking as the #1 most popular, according to the National Gardening Survey. For city-dwellers, though, gardening can seem unrealistic. The pastures, neat rows, and white picket fences we associate with growing food are hard to come by in urban areas.
Thankfully, you can still have your own garden right in the heart of the city; you just have to get a little creative! Here are some tips to get you started.
Know Your Stuff
Don't be intimidated if you think you have a "black thumb." Even if you've killed some houseplants in your day, it's never too late to learn—this day in age, a few YouTube videos are all you need to earn your green thumb in one growing season.
First, though, you have to start with the basics. Head to your local library, where you'll find plenty of books on gardening for the complete beginner. The Internet has a wealth of resources, too, from personal blogs to university agricultural centers. Explore these blog posts:
You don't have to stay online. Look for local gardening clubs and community gardens in your area. Most urban centers have at least one, and the people there will be eager to help you get started. Plus, these locals will already be familiar with your regional climate and soil type, so they'll be able to offer you tips specific to your area.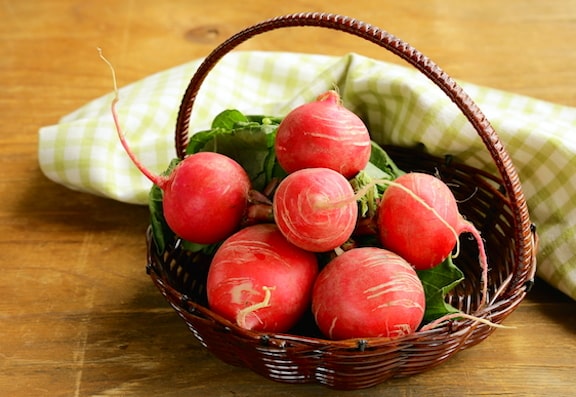 Get Creative With Space
After you've done a bit of homework, it's time to start planning your urban garden. You probably have big dreams, a long list of foods you love—and a tiny patch of yard to cram it all into. Don't worry; with a little creativity, you can make the most of any space.
For example, if you can't grow out, grow UP. Vertical gardening is quickly spreading in popularity, as more and more gardeners seek to make the most out of small space.
There are even options for apartment-dwellers who don't have access to any green space at all. A patio or balcony is the perfect place to plant a container garden. Luckily, there are many different plants that grow well in individual containers. Some plants even have specially-bred "miniature" varieties perfect for pots. Container gardening is very convenient, since you can move pots around to adjust your layout and save space as needed.
However, growing in containers may take a bit more planning, as you must account for proper soil drainage as well as how much soil the plant's roots will need. Don't let that stop you, though. A beautiful and fruitful container garden, with fresh produce within arm's reach of your balcony door, will be worth the effort!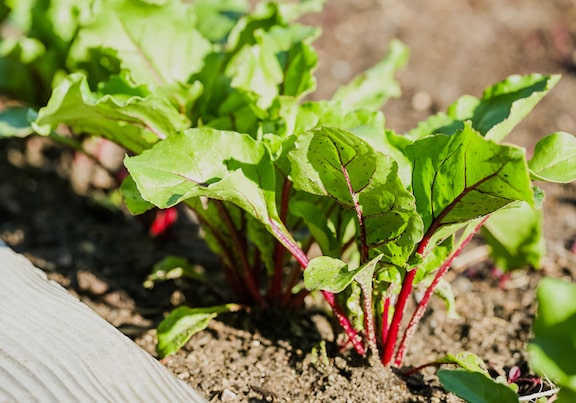 Upcycle!
A great way to make the most of a small space is to jump into "upcycling." This rising trend involves taking old, unwanted items and putting them to good use to make something new, while saving some trash from the landfill. It's the perfect way to help the environment and your garden at the same time.
The sky's the limit when it comes to upcycling old items for use in your garden. If you don't know where to begin, the Internet has plenty of ideas for you. Here are just a few to get you started:
Old window frames neatly divide up a small space. Lay one on top of a raised bed to separate plants and give a cool aesthetic. For ultra-tight spaces, lean a windowpane upright against your wall, and suspend small pots with twine, one in each pane. This Urban Garden Projects infographic has some fun ideas for upcycling windows as well.
Wine boxes and wooden crates make elegant containers for gardening. Make sure that they have adequate drainage, and line them with landscaping fabric if they are slatted.
If you can find smaller sections of window with glass intact, you can build your own miniature greenhouse. These are great for warm-weather plants.
Shutters and shipping pallets make excellent vertical gardens. Use a staple gun and landscaping fabric to create "pockets" between the slats. Each one can hold a bite-sized amount of herb, berry, or flower.
Don't forget to match your upcycled creations to your style. For example, leave old, peeling wood pieces as they are for that "rustic" look. If you're looking for something sleeker, simply give pieces of old furniture a fresh coat of paint.
Urban gardening is totally do-able; so don't let your small urban dwelling keep you from growing your own food and herbs. Use these tips to get started and consider finding plants you can grow year-round to make the most of your efforts.
-
Jessica Thiefels has been writing for more than ten years and is currently a lifestyle blogger and the editor of Whooo's Reading and Carpe Daily. She is also the owner of her own small fitness business, Honest Body Fitness, and is using her experience from writing, editing and marketing to become a successful entrepreneur. Follow her on Twitter @Jlsander07.