It can be fun to make tasty spreads when the mood strikes, but sometimes that mood doesn't. That's when these delicious ready-to-eat vegan spreads come in handy. Just add fresh bread, whole-grain crackers, or healthy chips. Here, we're going to sample sesame spreads, artichoke pesto, vegan cream cheese, vegan butter, and guacamole.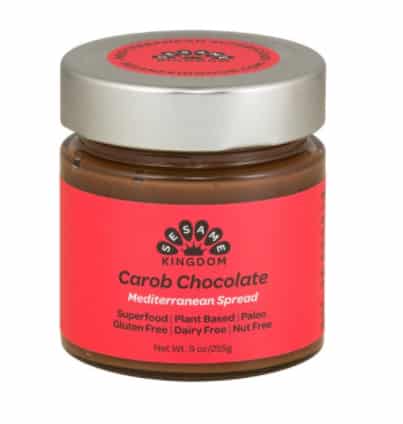 All of Sesame Kingdom's spreads are awesome. With a sesame base, they're all vegan and free of preservatives, refined sugar, gluten, dairy, and nuts. Most recently we sampled Sesame Kingdom's Carob Chocolate Mediterranean Spread, a sweet and silky blend of organic sesame seeds, carob, cocoa and dates. If you like these flavors individually, you'll love how they blend. This addictive yet healthy spread is fantastic on fresh bread or pita. Truth be told, it's also amazing just licked off a spoon!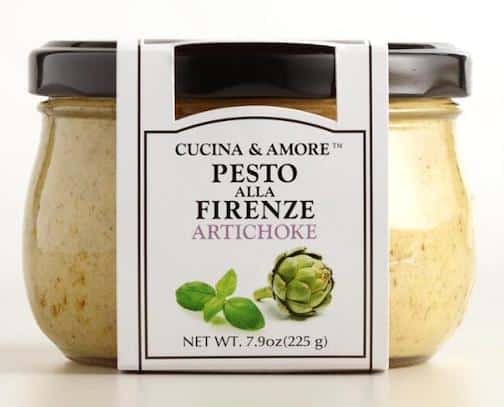 Cucina & Amore Artichoke Pesto can add new life to your warm-weather pasta dishes, and it's also delicious spread on fresh bread or bruschetta. It's not easy to find readymade pesto sauce that's vegan, but Cucina & Amore has come to the rescue with their delicious artichoke pesto. Aside from its use as a spread and pasta sauce, it's also incredible as a topping for sweet potatoes! Look for it in well-stocked supermarkets or online; if you're as addicted to it as we are, you can also get a package of 6 on Amazon.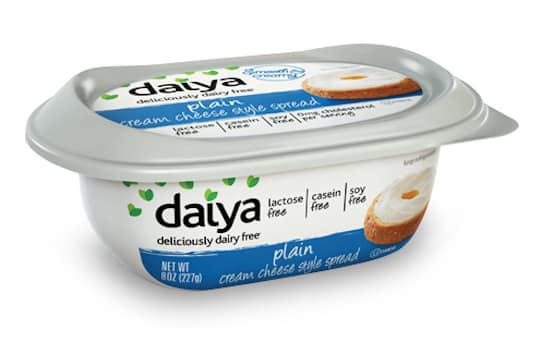 At last, a vegan cream cheese that really tastes like — cream cheese!Daiya's cream cheese-style spreads are perfect for toast and bagels. Only 90 calories per 2-tablespoon serving, unlike its dairy counterpart, it contains no trans fat, and no cholesterol. It's also free of common allergens, including nuts and soy. We like our cream cheese plain, so our fave is Plain Cream Cheeze Style Spread, but you might like to sample the Chive & Onion or Strawberry flavors.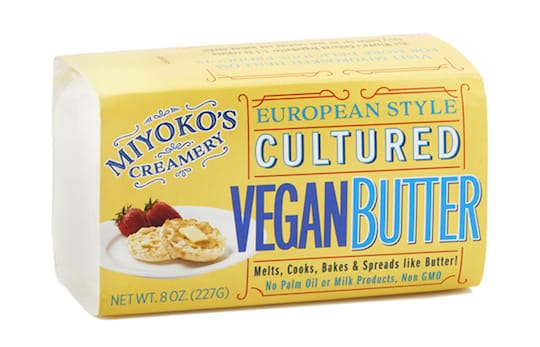 Miyoko's Creamery wants to butter you up with their latest creation! European-Style Vegan Cultured Butter is fabulous for baking, cooking, or for spreading on toast. It melts and tastes just like fresh churned butter. Best yet, it's made without environmentally destructive palm oil. If it has the Miyoko touch, it's brilliant. While you're there, check out their array of incredible vegan cheeses.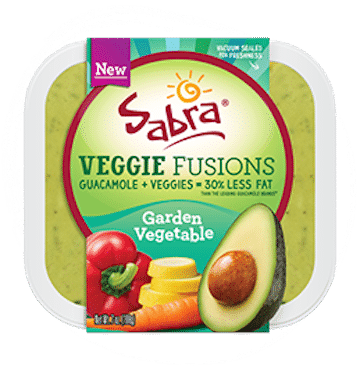 Once Sabra conquered the hummus market, they've made a foray into a line of guacamole varieties. Of course, there's nothing like guac as a dip for chips, but if you want an instant avocado toast spread, these can be your go-to (especially when fresh avocados are unripe or super-expensive. Flavors include Classic, Spicy, Garden Vegetable, and Southwestern. Now you have no excuse at all not to enjoy your avocado toast.