It can sometimes be tough to be vegan around the holidays. You have to content yourself with side dishes while your family eats turkey and asks you the same annoying questions about your diet.
But luckily, your holiday meal doesn't just have to be about hunger and interrogation. Bringing some of these vegetarian entrees for Thanksgiving, or vegan side dishes to any holiday meal is a great way to both feed yourself and give your relatives a taste of the vegetarian lifestyle.
Vegan Recipes For Your Holiday Meal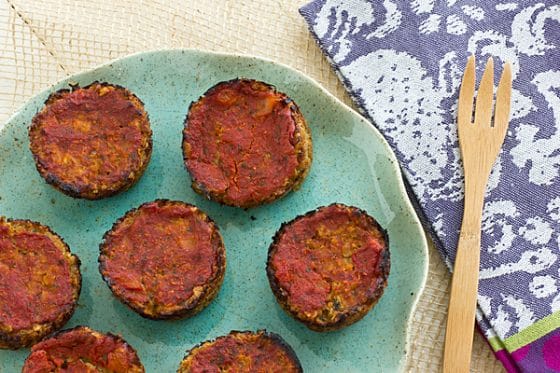 Vegan meatloaf sounds like an oxymoron, but it turns out that you make a pretty delicious substitute for your holiday meal by making these as one of your vegetarian entrees for Thanksgiving.
Okay, so they aren't really "meat"-loaf, but they are pretty close in texture and taste. Instead of meat, though, baked vegetables are used for a healthy holiday meal with a crispy texture and a spicy kick.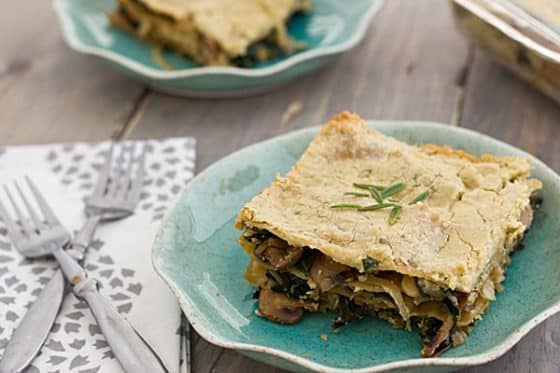 Of course, the holidays aren't just for traditional holiday fair. Lasagna, for instance, is delicious, and you need no excuse to ever eat it for any holiday meal. And this recipe for vegan lasagna is a great choice for one of your vegetarian entrees for Thanksgiving.
It's filling, and flaky and filled with creamy roasted veggies. It's definitely worth bringing to the table this holiday season.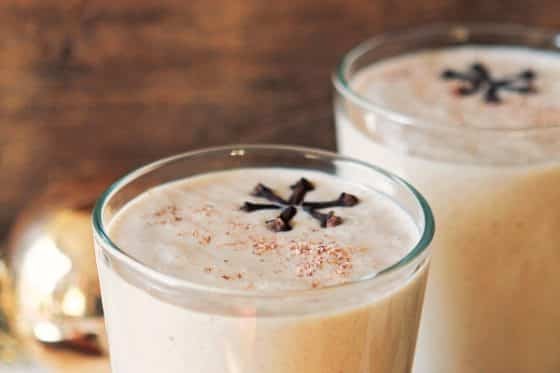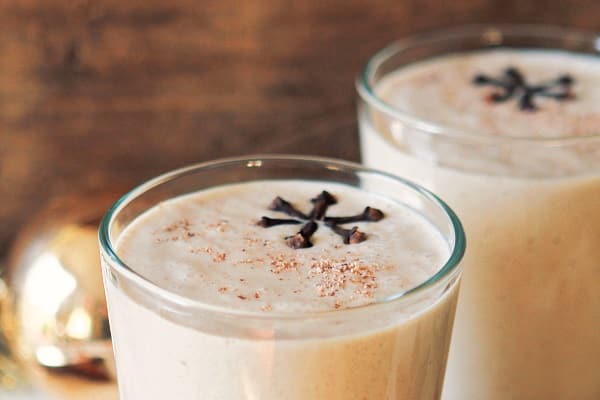 Of course, no holiday meal would be complete without a delicious glass of hearty eggnog. But something that is basically just dairy and eggs is off the table for vegans. Luckily, this recipe uses almond milk and blended cashews for a smooth glass of after-dinner delight.
It's got just the right blend of spice and sweetness and the smooth texture is perfect for enjoying by a fire.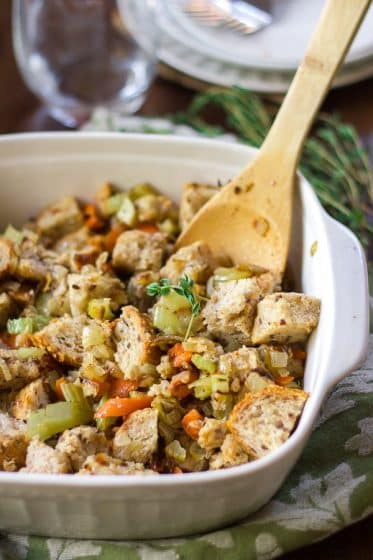 Stuffing is one of the best things about any holiday meal. But it can often be hard to enjoy since it's usually made with meat. And that makes this vegan recipe for stuffing a great accompaniment to your vegetarian entrees for Thanksgiving.
It tastes just like the stuffing your mom used to make, but it's completely animal-product-free.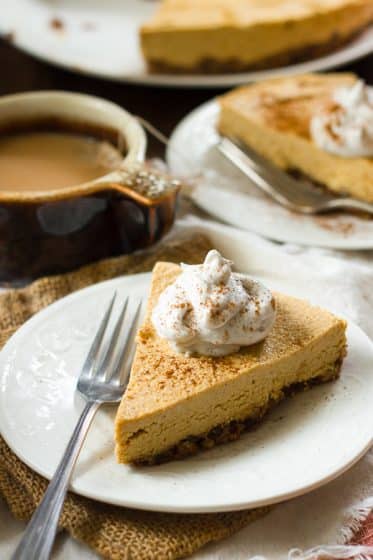 Finding a good vegan dessert option during the holidays can be very hard. After all, it's hard to find a good substitute for dairy in something like cheesecake. But this recipe has done exactly that. It uses blended up cashews to give you that sweet dairy texture in this no-bake cheesecake.
Easy to make and as delicious as the real thing? Definitely a good end to a holiday meal.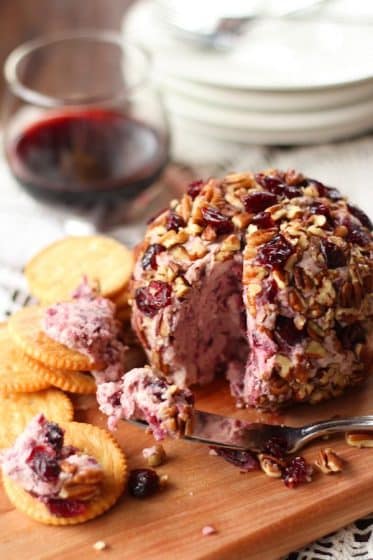 The classic cheeseball is a stable presence at any holiday table. But how can you make a vegan cheese ball (since you can't use cheese)?
Luckily, this recipe uses blended cashews to simulate that dairy taste and texture. And on top of everything, it's rolled in pecans and cranberries to add a bit of sweet taste and crunchy texture.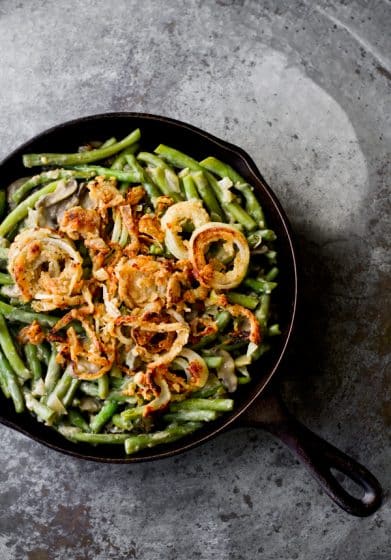 This vegan casserole will go great with your vegetarian entrees for Thanksgiving. But while green bean casserole is a standard at any holiday meal, this recipe mixes it up a bit by simmering the green beans with chardonnay.
It gives it a little extra oaky flavor that definitely improves on the dish we all know and love.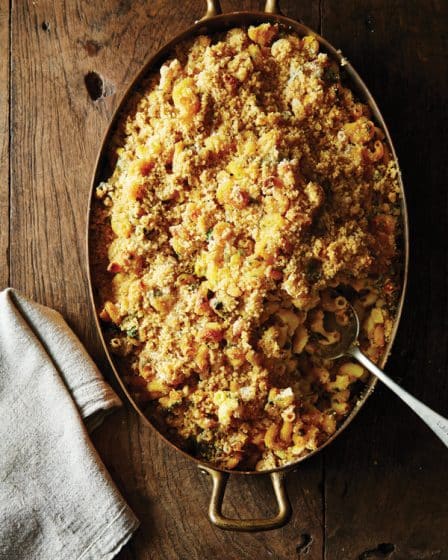 Mac and cheese is something a lot of vegans miss when it comes to a holiday meal. But this recipe turns butternut squash into a delicious cheese substitute.
It melts in your mouth and is a perfect side dish to go with your vegetarian entrees for Thanksgiving.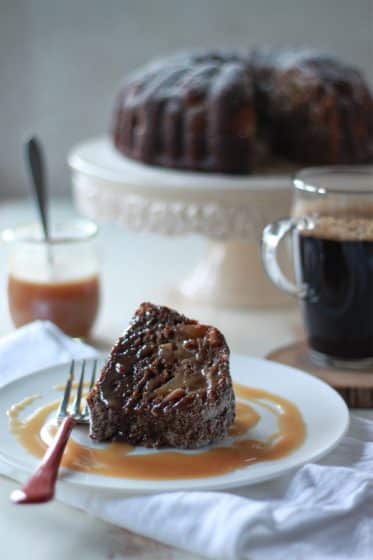 This is a really cool recipe. It was invented during the Great Depression when eggs and milk were often in short supply. So not only is it a delicious end to a holiday meal, it's a product of an earlier time when Americans were vegan by necessity.
It's a cool way to enjoy history and an awesome vegan cake recipe at the same time.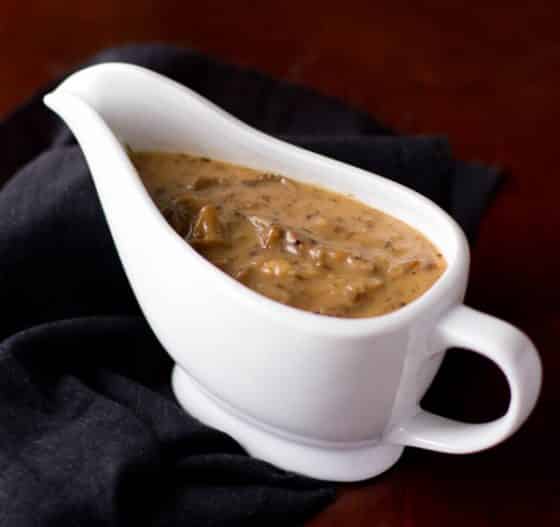 Gravy is another one of those things that every holiday meal needs, but most of the time, it's made with meat. This vegan alternative uses mushrooms instead for a savory accompaniment for your vegetarian entrees for Thanksgiving.
It's got all the great gravy taste you want with none of the animal products you don't want.
Any of these recipes are a great addition to a holiday meal. And because they're so delicious, you're sure to have your non-vegan relatives clamoring for a taste, which is a great way to help show them what veganism is all about.