Chard, an abundant garden vegetable, a relative of both beets and spinach, comes in a number of varieties. Like all leafy greens, it's abundant in nutrients and so versatile in the kitchen. These fresh and easy chard recipes will inspire you to make good use of it.
Some common types of chard are Swiss, green, red, gold, and silverbeet. Rainbow chard is actually a 5-color silverbeet, which grows with a variety of stem colors. These are packaged together to create the rainbow of colors. Though chard stands out as the star of simple preparations, it more than holds its own with bold-flavored grain, bean, and potato dishes as well as in soups and stews.
Pasta with White Bean Sauce and Chard: When this beloved kitchen-garden vegetable is combined with beans and pasta in Italian cuisine, it adds up to a stick-to-your-ribs pasta dish to satisfy the heartiest of appetites (at top). This is nice with ribbon noodles, but you can use any short shape you'd like.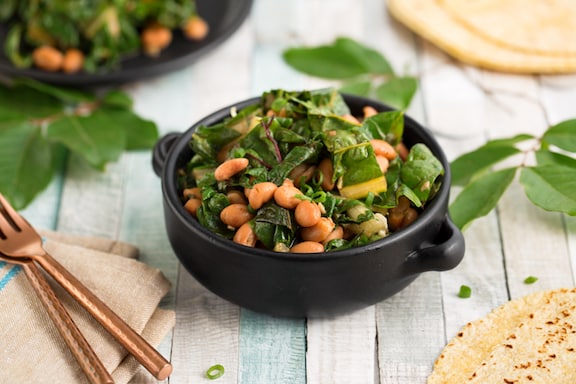 Chard with Pinto Beans: This simple recipe for chard with pinto beans is inspired by a Native American recipe made with wild greens. It's an excellent way to use up big bunches of chard when it's in peak season.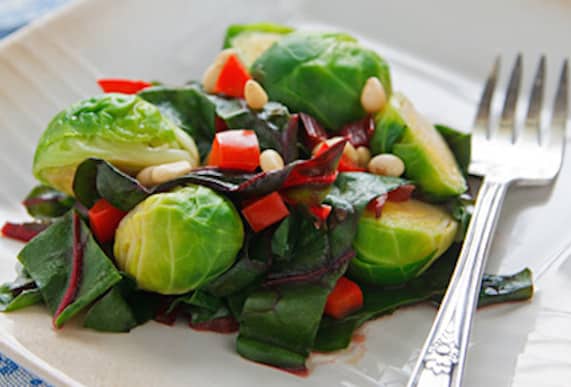 Chard with Brussels Sprouts and Red Peppers: Halves of Brussels sprouts look pretty mingled with any variety of chard, and they taste wonderful together, too, making for a perfect fall side dish.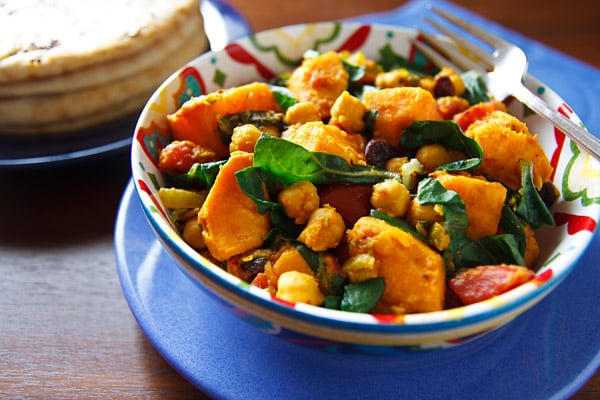 Curried Sweet Potatoes with Chard and Chickpeas: A superb fusion of flavors permeates this nourishing harvest dish of sweet potatoes and chard. Serve like a stew in shallow bowls, accompanied by warm flatbread.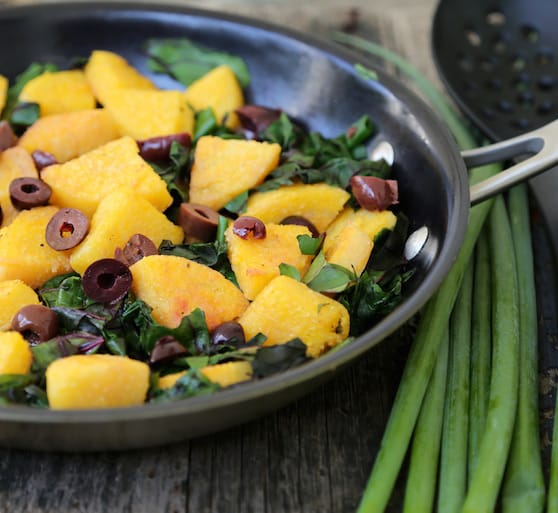 Chard with Polenta Wedges: Little wedges of precooked polenta add immense charm to this simple preparation of chard. The flavor and texture of polenta is so compatible with leafy greens. Olives or sun-dried tomatoes give it a nice flavor twist.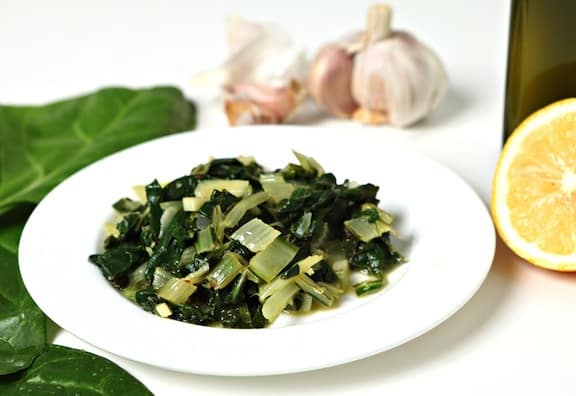 Simple Sautéed Garlicky Greens: This is a basic way to prepare sautéed chard, kale, or collard greens — the classic olive oil and garlic sauté. Sometimes simple is best; this is definitely true when it comes to something as good as leafy greens!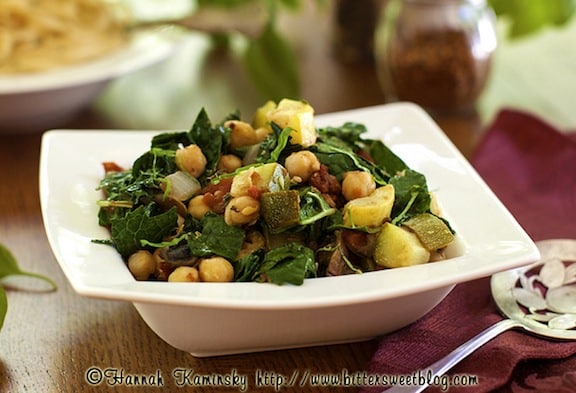 Italian Vegetable Ragout with Chard: Here's a warming dish of all-season veggies, including plenty of greens. This quick, hearty dish can be served over grains, pasta, or polenta.