Store-bought vegan Parmesan cheese is acceptable, but homemade is much better! Here's a delicious, nutritious nut- and seed- based dairy-free topping you can make in minutes. Choose between untoasted cashews or blanched almonds for the nuts; hemp or sesame for the seeds.  Nutritional yeast gives it that mellow cheese-like flavor that makes it so yummy. Here's how: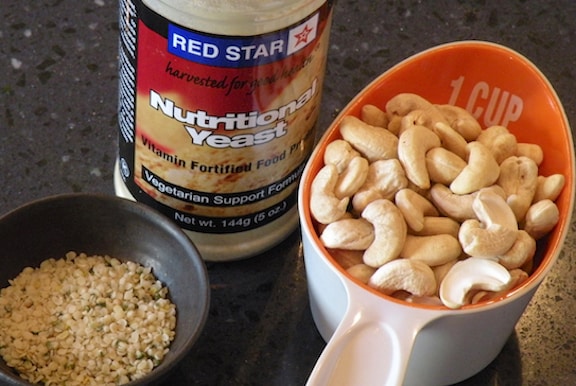 All you need is a cup of raw cashews (or substitute raw blanched almonds), and ⅓ cup each nutritional yeast and hemp seeds or sesame seeds.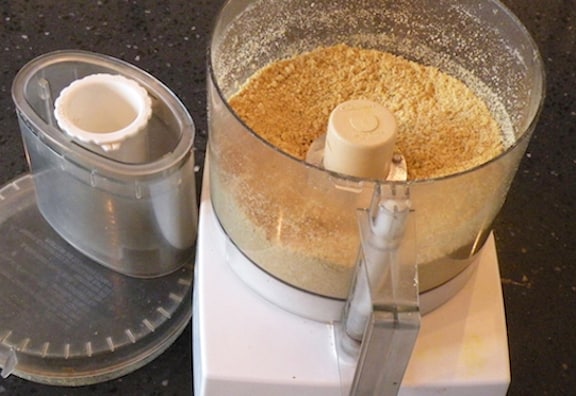 Combine in a food processor with ½ teaspoon salt and process until the mixture resembles fine crumbs. That's it! Now, just transfer to a lidded container, where it will keep in the refrigerator for weeks.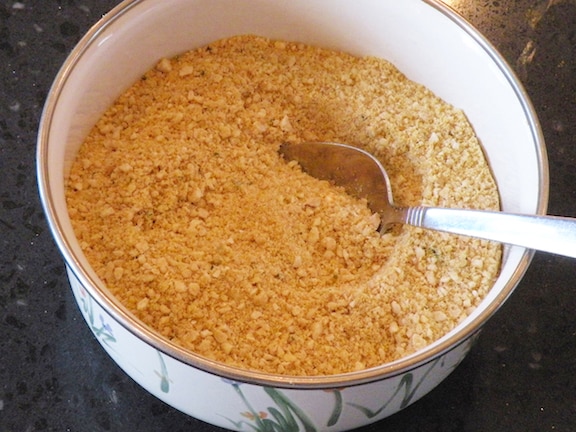 Sprinkle on pastas, veggie dishes, and salads. Here's more: