This instant vegan taco filling (delicious for sloppy joes, too), has just two ingredients; three if you count the little bit olive oil used for heating. And it's so tasty that it may have you standing at the stove sneaking tastes out of the skillet before it makes its way into tacos.
This clever taco hack uses good-quality vegan burgers, which are already packed with flavor and good ingredients (especially if you steer clear of those made mainly texurized soy protein, a kind of plant-based junk food). We used Amy's California Burger for this batch (main ingredients are vegetables), but we've also tried it with various Dr. Praeger varieties. Here's a great rundown on some of the best vegan store-bought veggie burgers.
Doing an informal survey on vegan food blogs, your typical taco filling uses 10 to 12 ingredients — not terrible, and usually pretty easy, but not something you might want to embark on at 7pm and need dinner pronto. And those ingredients don't even count the taco shells and fixings — personally, I'd rather devote the little bit of extra time to prepping some fresh veggies to embellish the tacos.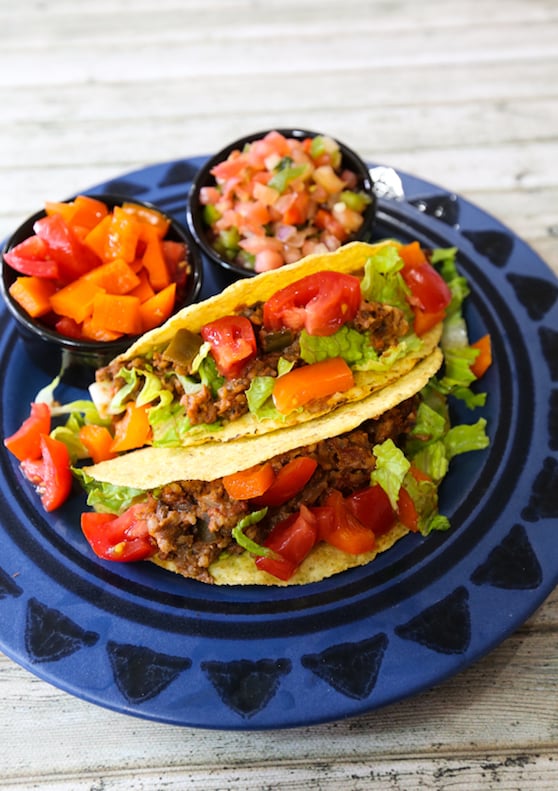 Use either crisp taco shells or tortillas — corn or wheat (to make soft tacos). Set out whatever fixings you like to embellish the tacos, choosing from shredded lettuce, diced tomatoes and peppers; grated vegan cheese, avocados, hot stuff — and let everyone assemble their own.
This makes enough for 8-12 tacos, depending on the size of your taco shells or tortillas.
Leftovers are great to take to work or school in a heat-retaining container, and served on an English muffin or bun sloppy joe style.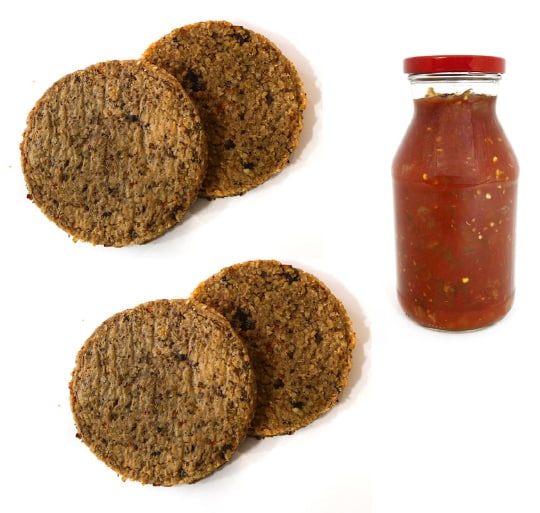 What you need
4-pack vegan burgers (choose a brand with good ingredients)

16-ounce jar flavorful salsa (grab an extra jar if you want more for serving)
You probably already have on hand
What to do
1 Crumble the burgers into a bowl, and mix thoroughly with all of the salsa.
2  Heat a little olive oil in a medium-large skillet. Warm up the burger-salsa mixture until piping hot, stirring often.
3  Set out your favorite taco fixings (see suggestions above) and have a blast!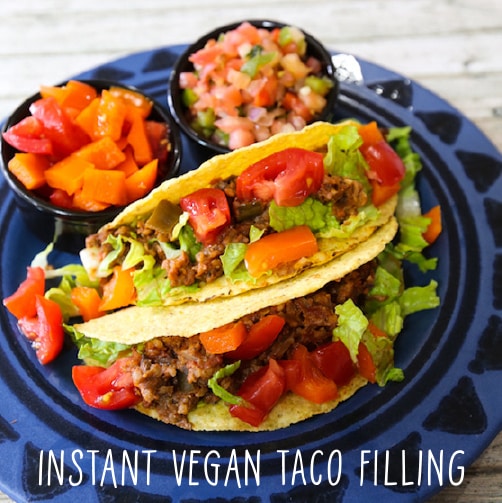 See more of our Shameless Shortcut Recipes.