Are you a coffee lover who just can't handle any amount of caffeine? Do you like the idea of sipping on something hot and soothing, but just aren't enamored of tea? Kaffree Roma might be just the alternative you're looking for. It's an instant beverage made just the same way as instant coffee — a spoonful or so stirred into a cup of hot water. Made of roasted barley and malt barley with a bit of chicory and rye, it's not meant to imitate coffee so much as to be a comforting, caffeine-free cousin to it.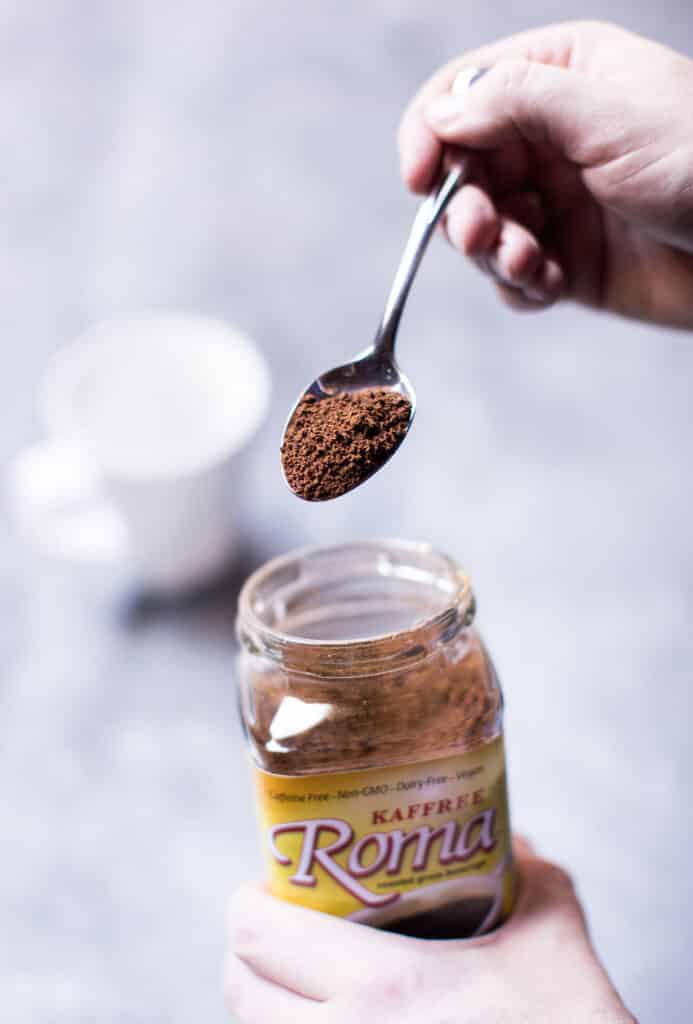 Personally, I'm a coffee person, but if I feel like a pick-me-up after 5:00 pm, caffeine is just not as good for me as it is first thing in the morning! So I was happy to receive a sample of Kaffree Roma to have for those occasions, as well as for guests who don't like caffeine — I'm always surprised by how often that happens. 
Kaffree Roma is also a great choice for new mothers who are nursing their babies and looking to avoid caffeine, or anyone with a medical condition that requires them to avoid caffeine. It's available at natural foods stores, amazon.com, and other online retailers.
Follow Kaffree Roma – Facebook, Instagram