When Pingala Café opened its doors in 2013, it was the only vegan eatery in Burlington — though it won't be holding that distinction for much longer. Word has it that soon it will be in good company, reflecting the exponential growth of the plant-based revolution. 
From the get-go, Pingala's aim was to exceed expectations of how hearty and tasty plant-base meals can be, and offer familiar foods in good-for-you, good-for-the-earth versions. Burritos, burgers, falafel, French toast, and grilled cheese are on the menu, but in meatless, dairy-free versions. For clean food enthusiasts, there are smoothies, juices, salads, and bountiful bowls.
Another mission of Pingala (which means "sun energy and life force" in Sanskrit) is to use house-made products whenever possible to enhance the flavors of fresh foods — savory dressings like Thai peanut and luscious sauces like Korean BBQ sauce among them. But it was one unique Pingala-created product that has completely caught fire (not literally, of course): the café's homemade vegan eggplant bacon.
Diners have not only requested the crispy, smoky, all-veg bacon as an add-on to many menu items it's not already part of, but often want to take some home. After being asked "Do you sell this in packages?" enough times, Pingala's owner and chef Trevor Sullivan started considering how to go about retailing the product their customers were clamoring for.
There are a number of plant-based bacon substitutes on the market, many soy-based. So, why eggplant? "I didn't want to do what everybody else doing at the time, which was making or buying in tempeh bacon," explained Sullivan, who comes from both a food and business background. "I wanted to make something in-house first and foremost, totally plant-based, minimally processed, and that folks could identify right away. Eggplant is easy to work with, soaks up a marinade quite well, and just seemed to fit the bill."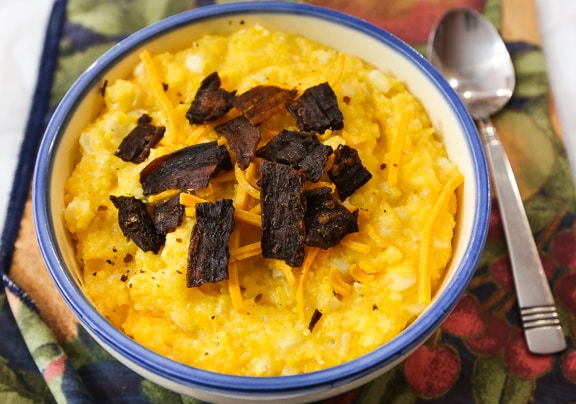 Getting the flavor and texture of eggplant bacon just where he wanted it was no easy feat. There were numerous experiments: "Many. Too many," said Sullivan. The effort has apparently paid off.
When demand started to exceed supply, crowdfunding made it possible to get to the next level. "The Kickstarter campaign was our turbo jet rocket booster into the land of big time meat-free bacon," Sullivan said. "We went from what seemed like a training wheel operation to ripping down the highway on a Harley Davidson."
Even more gratifying was seeing the robust Kickstarter campaign reach beyond Pingala's local customer base to create a national following. The funds helped purchase a massive commercial dehydrator, finish the expanded kitchen build-out, and create the packaging design.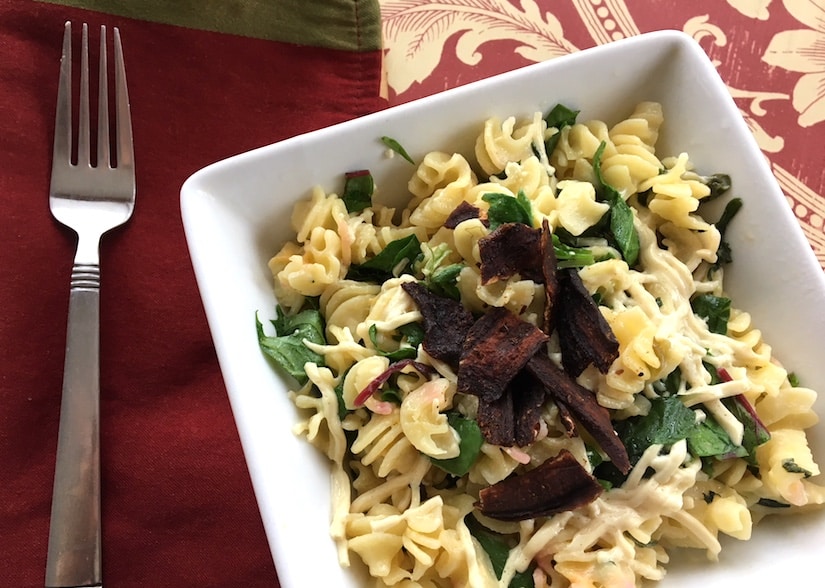 The packaged eggplant bacon rolled out in the summer of 2017. "If the response so far is indicative of what's to come," says Sullivan, "We'll likely be looking to scale up sooner than we expected. New rice paper bio bag packaging is hitting the shelves in early 2018 at local Vermont grocers and co-ops, as well as shipping to vegan markets out west."
There's something irresistible about the flavor, texture, and aroma of bacon. Socially conscious entrepreneurs like Trevor Sullivan offer an alternative to those who find the environmental and ethical price tag of that particular sensory pleasure too steep. And so far, the feedback from customers who bring home the vegan eggplant bacon has been good.
"It's important to remember that it's a dehydrated product, so it's best enjoyed when added to a dish last and consumed shortly after. Most folks use it the same way we do, like on soups, salads, and especially sandwiches," Sullivan reports, and adds, not entirely tongue-in-cheek: "I'm still waiting to see it end up on a cupcake or doughnut."
Eggplant Bacon is available to order online: https://www.pingalacafe.com/animaloo
It can also be purchased at the café, and at selected retail outlets in the Burlington area. In the near future, retail outlets will be added, so be on the lookout!
Pingala Café
One Mills Street
Burlington, VT 05401
|
Web: https://www.pingalacafe.com
Open every day 8am - 8pm
802-540-0110
[email protected]