This super creamy and delightfully delicious dessert will please the chocolate and peanut butter fans at your table. Tofu replaces the eggs in this rich tasting pudding. Contributed by Laura Theodore, from Vegan-Ease: An Easy Guide to Enjoying a Plant-Based Diet* (October 8, 2015). Published by Jazzy Vegetarian LLC, © 2015, reprinted by permission. Photos by Hannah Kaminsky.
Serves: 8 to 10
½ cup nondairy milk
1 block (about 14 ounces) firm regular tofu, drained and cubed
3 (heaping) tablespoons smooth peanut butter
¼ cup powdered sugar (use 3 tablespoons for a semi-sweet dessert)
½ cup vegan dark chocolate chips
Heat the nondairy milk in a small saucepan over medium-low heat until steaming hot but not boiling.
Put the tofu, peanut butter and sugar in a blender, then add the chocolate chips. Pour in the nondairy milk and process until completely smooth.
Spoon or pipe the mixture into tiny dessert bowls, espresso cups or wine glasses and refrigerate for 4 to 24 hours. Serve chilled.
JAZZY VEGETARIAN Season FIVE
Premieres MAY 4TH, 2016 on the CREATE Network!
TASTE Award-Winning Season! "Best Health and Fitness Program, Food and Diet"
Filled with fabulous, "ved-ucational" guests, and plenty of jazzy-licious, plant-based recipes!
Jazzy Vegetarian SEASON FIVE, starring Laura Theodore, premieres MAY 4th, 2016 on the CREATE Network! The award-winning season is filled with fabulous, "ved-ucational" guests, and plenty of jazzy-licious, plant-based recipes. From Sunday Brunch to a Garden-Fresh Dinner, Laura Theodore cooks healthy, delicious food for family and friends.
Beginning May 4th, Jazzy Vegetarian airs on CREATE every Wednesday (8:30AM EST and 2:30PM EST) and Sunday (8:30 AM EST). Learn more about the show here.
Check local listings for time slots in your area.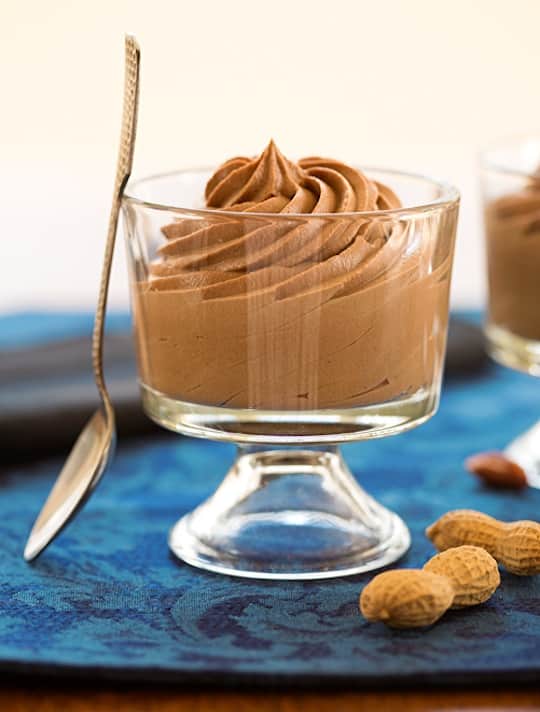 Laura Theodore is The Jazzy Vegetarian, and the host of the television series of the same name, as well as the podcast. Her most recent book is Jazzy Vegetarian Classics: Vegan Twists on American Family Favorites*
*This post contains affiliate links. If the product is purchased by linking through this review, VegKitchen receives a modest commission, which helps maintain our site and helps it to continue growing!