This soup is delicious and very easy to make. Its ingredients may vary, depending on the contents of your fridge!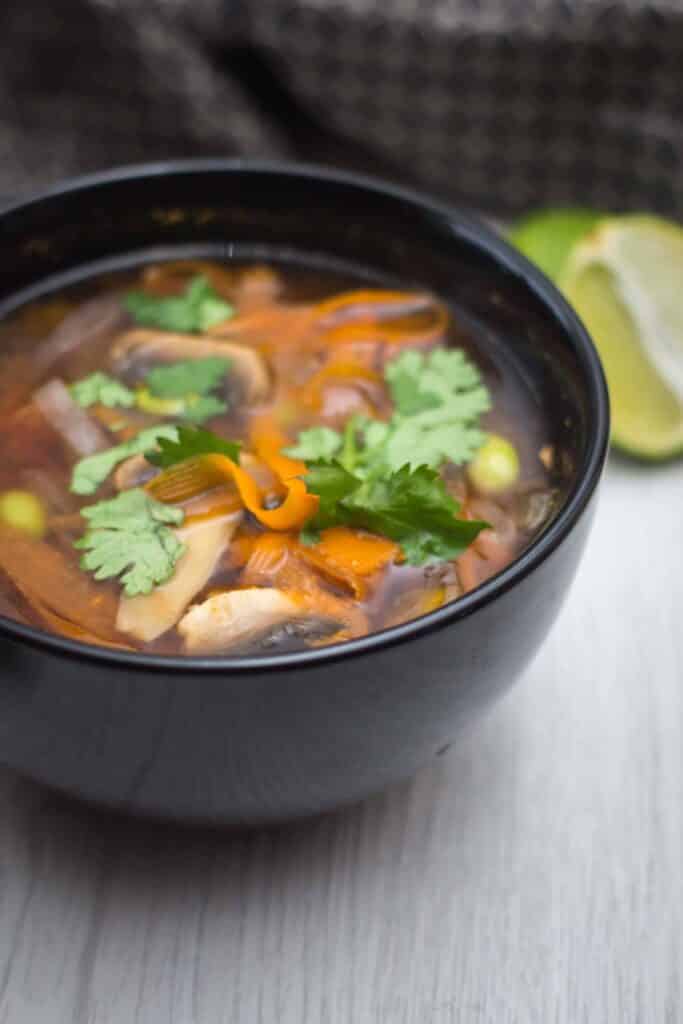 Miso Soup
Ingredients
4 cups vegetable broth
3 tbsp. miso
5 mushrooms, thinly sliced
1 carrot, grated
½ cup edamame
1 chopped coriander packet
1 tbsp. soy sauce
1 tsp. lime juice
cilantro
Instructions
Mix miso and broth.
Add the other ingredients, ending with the cilantro bouquet.
Simmer for a few minutes.