Raw turnips have a pleasant, mild bite; sautéed, they're delectably sweet. If you'd like to make use of winter's bumper crop of this underused root veggie, they're delicious simply sautéed with red bell pepper.
Serves: 4 to 6
2 tablespoons extra-virgin olive oil

3 to 4 medium turnips, cut into ½-inch-thick rounds,




then peeled and sliced into strips

2 medium red bell peppers, cut into short, narrow strips

¼ cup minced fresh parsley or dill, or a combination

2 scallions, thinly sliced

Salt and freshly ground pepper to taste
Heat the oil in a large skillet. Add the turnips and bell peppers and sauté over medium heat, stirring frequently, until the vegetables are tender-crisp to your liking, about 6 to 8 minutes.
Stir in the fresh herbs and scallion, season with salt and pepper, and serve.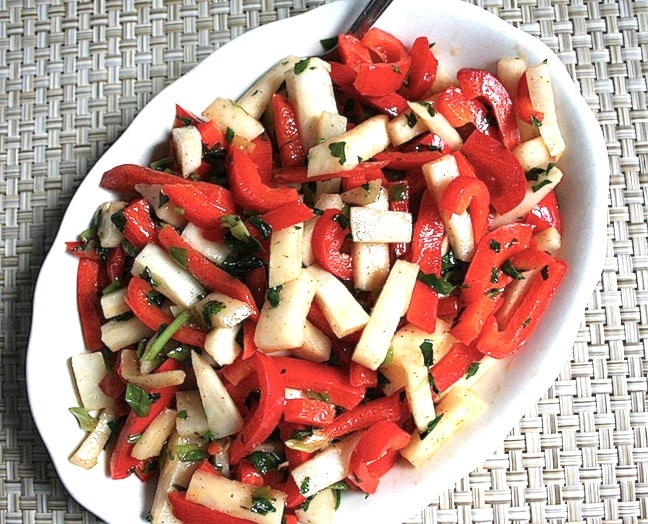 Nutriton Information:
Per serving: 66.3 calories; 4.9g fat; 58.4mg sodium; 266.7mg potassium; 8.1g carbs; 2.5g fiber; 4.9g sugar; 1.3g protein