If you've gone vegan or are lactose intolerant (which a majority of humans are, logically — we're not calves, after all!), it's heartening to observe the growth of nondairy alternatives to milks and cheeses. There are a number of the latter that give you that nice melted quality that makes pizza, mac 'n cheese, and quesadillas so yummy. If you're missing the sharper flavor and pleasantly hard, dry texture of artisanal style cheeses, fortunately, those options are expanding, as well. 
Sunrawise artisan nondairy cheeses fits into the latter category, as their product line features small batch, semi-hard vegan cheeses. I recently had the opportunity to sample three flavors of Sunrawise raw vegan cheeses: Italian Herbs, Smoke and Spice, and Spiru-lean. All were distinctive and delicious. Though the containers are small, the flavor and dense texture make a little go a long way. Other varieties include Original, Black Pepper, Vegan Blue Vein, and Rosemary. These are the kinds of cheeses that are so delicious paired with wine and served with whole grain breads and fresh fruits like grapes, apples, and pears.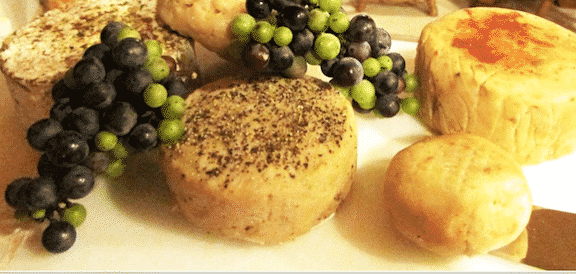 Sunrawise products are 100% vegan, fermented, aged naturally, hand crafted, and unpasteurized, using only organic ingredients. Please note, though, that they're based on cashews, so please note, if you're allergic to tree nuts, this product line is not for you.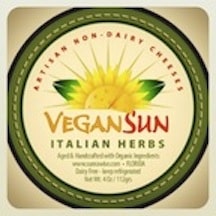 Sunrawise vegan cheeses may be pricey for their weight, but remember, they're not mass produced, and hopefully, as the demand for the company's products grow, economies of scale might help to bring the cost down. In the interim, Sunrawise has created a special discount for VegKitchen readers that will run through April. Sunrawise artisan vegan cheeses are delicious treats to share at Easter holiday gatherings, or any spring celebrations! Just go to the Sunrawise home page.