Healthy Eating Tips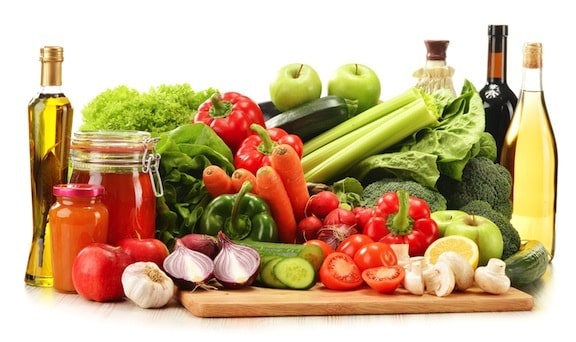 Ninety percent of all food shopping dollars in the U.S. are spent on processed foods. Now, there's a sobering statistic! The overall goal in transitioning to a plant-based diet is to use as many whole foods as possible — and it can be surprisingly easy to find all-natural, healthful foods at the supermarket.
Fortunately, in response to consumer demand, supermarkets are offering more healthy, vegan options than ever. Here are some tips for choosing wisely when you're transitioning to plant-based fare, or are already there!
more→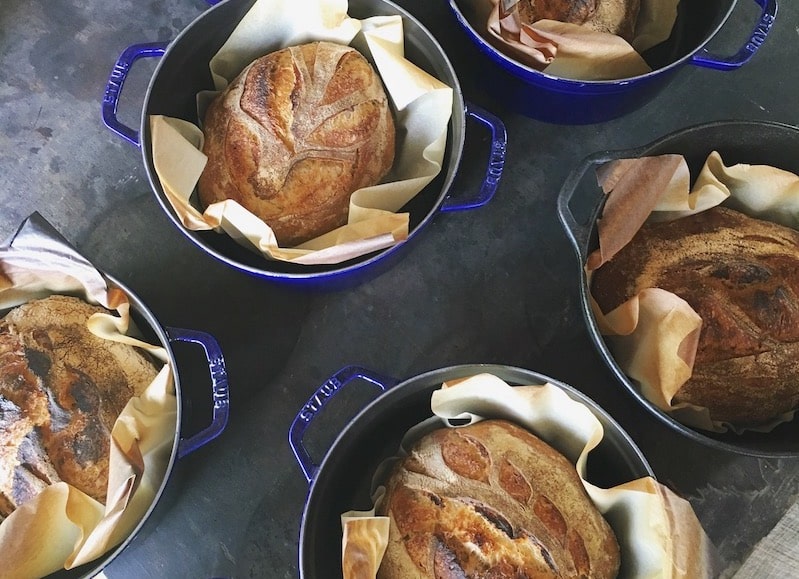 Sourdough bread is all the rage right now, and rightfully so. Display cases of artisanal bakeries are loaded with deep caramel-hued loaves, the surfaces beautifully scored with signature designs and gently dusted with flour like winter's first snow fall. While it may seem like a trend, both professional and home bakers alike are reaching back to one of the earliest and natural forms of bread baking. If you'd like to learn how to make sourdough starter, this primer will take you through the steps.
A sourdough starter, or "culture," is the key to creating authentic sourdough bread. This culture, once thriving and well developed, is the natural yeast that not only encourages your sourdough bread to rise, but adds a nuanced element of flavor. It's easier on your digestion system than bread made without it, and is loaded with gut-friendly bacteria. more→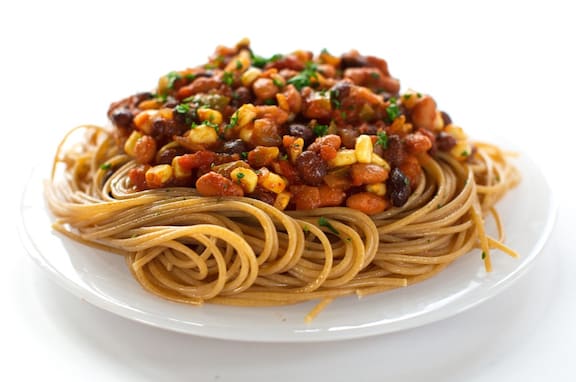 Making a big pot of chili is a great thing to do when the weather is cool or rainy. Most recipes make a heaping helping, so if you've had it for two nights running (and don't want to freeze it), here are 5 ways to make leftover chili more enticing!  more→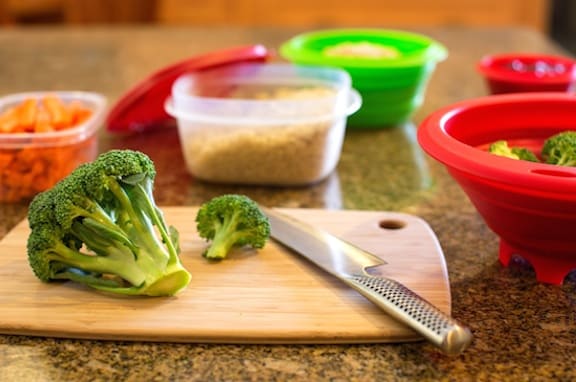 Most of us are caught up with work, school, or family (or all of the above!) and don't allow enough time to plan and prep meals. So eating in restaurants or ordering take-out food becomes a habit that's too easy to fall back on. Having good meal tips and strategies can help you enjoy healthy, balanced meals. Fortunately, you can eat healthy without spending much time cooking, if you prep your meals ahead of time. In fact, if done right, meal prepping can save you money. Whether your goal is to maintain weight, lose weight, save money, or have more energy, here are 16 tips that will help you prep meals with ease. This study shows that people who take time to prep meals have healthier eating habits.
more→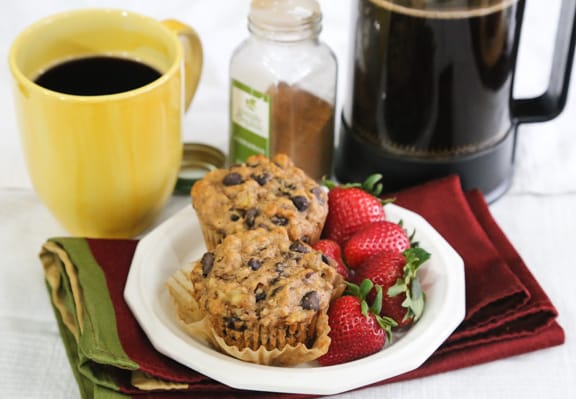 My omnivorous boss and I recently had a good-natured spat about cake. She insisted that non-vegan cake (or "real" cake, as she called it) was superior to the vegan version. Naturally, I challenged her to a cupcake battle. Without telling them which was which, we had everyone in our department sample her non-vegan chocolate cupcakes and my vegan ones. In the end, only half could tell them apart. People kept asking me, "No butter? No eggs? What did you put in them?"
Vegan baking can be as inventive as zucchini and black beans in desserts or as simple as making a substitution. If you're working off an old family recipe, or want to experiment with creating your own recipes, here are 5 simple egg replacers that are sitting in your kitchen waiting to become dessert. more→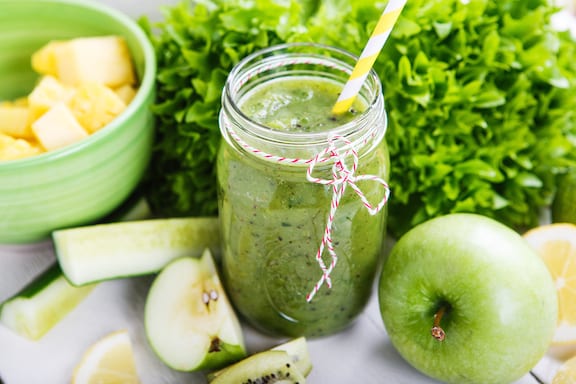 We've all been there— the sluggishness, lethargy and general blah feeling that comes after holiday meals or simply celebrating much too heartily with food and drink. The good news is that these 5 great ways to cleanse your body after an evening (or days, as the holiday spirit sets in) of overindulgence are easy as well as tasty! Even if your indulgence consisted of not-bad-for-you foods, sometimes it's the sheer quantity of food and drink that can do us in. more→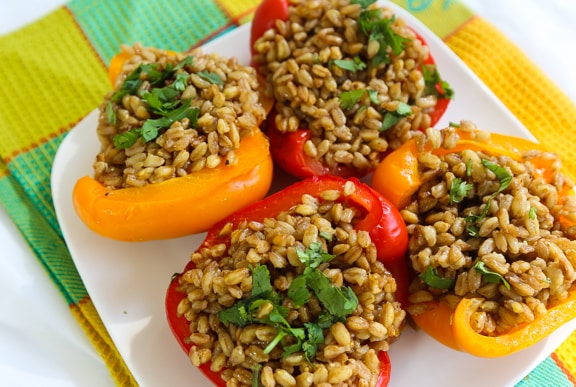 Here are a dozen tasty and healthy vegan farro recipes. This nutty, hearty grain has joined other recently revived ancient grains like quinoa, einkorn, kañiwa, and teff in the modern kitchen. Filled with fiber and high in iron, you'll want swap it in for rice and barley in all kinds of dishes. Make sure to see our guide on How to Cook Farro for more tips, and be inspired by the recipes ahead.
Super-Quick Grain-Stuffed Peppers (shown at top): Once you stuff the pilaf into prepared peppers, you need not even cook or bake them any further. For these, we used a delicious porcini-flavored quick-cooking farro pilaf mix, for those of you who are in a hurry. more→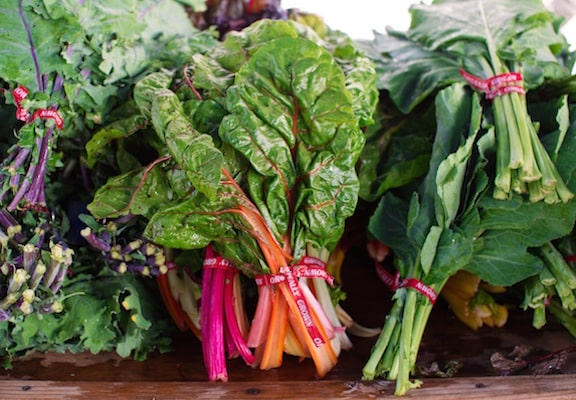 By using seasonal organic produce and ingredients, you can create meals that are dazzling to the eyes and palate that are incredibly simple to prepare. Are you a seasonal eater? Visualize these scenarios:
In your mind, visualize the supermarket you frequent. Put yourself in the produce department. Think summer. Now think winter. Does it look much different? Any different? Now imagine yourself in the restaurants you frequent. It's fall, and you are studying the menu. Now shift gears—it's spring. Have the menus changed very much? Have they changed at all? more→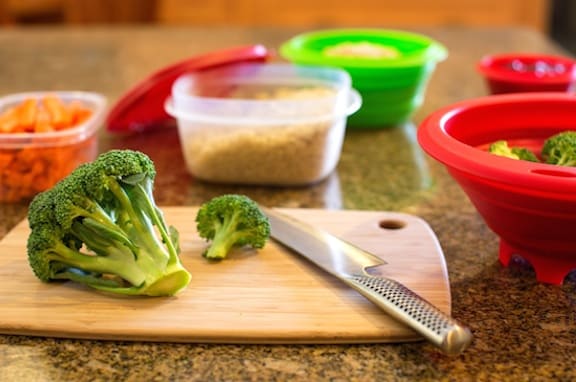 There's lots of competing information online when it comes to vegan or plant-based food for kids. Some caution that it's difficult to give your child all the nutrients they need with this kind of diet. Others don't think about the difficulties all parents have when it comes to getting their children to actually eat. Here are 7 tips that will help you give your child a well rounded diet, without you pulling your hair out.
1  Start with what your children like
The best place to start is with what your children like best when it comes to meal times. Make a list of everything they like. Is there anything that you can incorporate into their diet in different ways? Maybe there are some foods that have meat free substitutes. If you start with what they already like, your children will be much happier to try new things, and create new favorite meals! more→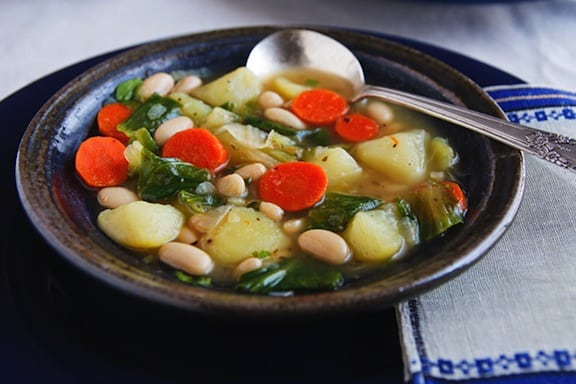 Kale has been the rock star of the greens world for a while now, and while it is a good thing, eating a lot of it can grow old pretty quickly. Sure, there's spinach and arugula, both versatile and tasty; and bok choy has become a staple on supermarket shelves. But to stay motivated to make greens a staple in your daily fare, using a variety is a good plan. Here are 5 leafy greens that are often overlooked and underused, and some ways to enjoy them. Adapted from Wild About Greens. more→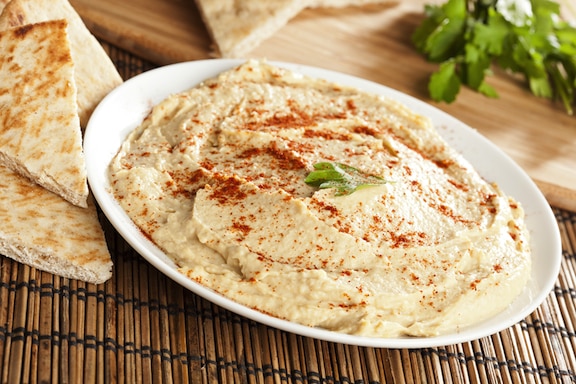 Hummus, the rich, creamy dip, is central to Middle Eastern cuisine. Most of us eat it because it's so tasty; but we don't often consider the health benefits of hummus. But you can be sure that hummus is a good-for-you treat — it consists mainly of chickpeas and sesame seeds. Lemon and garlic are also intrinsic to its unique flavor — and variations can include spices, peppers, olives, and other ingredients to make a great thing even better. Hummus is most often used as a dip for fresh pita, but there are other ways to use it. It's great in wraps, as a potato topping, and even on pizza in place of tomato sauce.
You can buy hummus from the store, but for all the healthy goodness that it comes with, it's always better to make it yourself at home — it's easy to do — here's our basic recipe, with variations. Despite its delicately complex taste, hummus is actually surprisingly easy to make. more→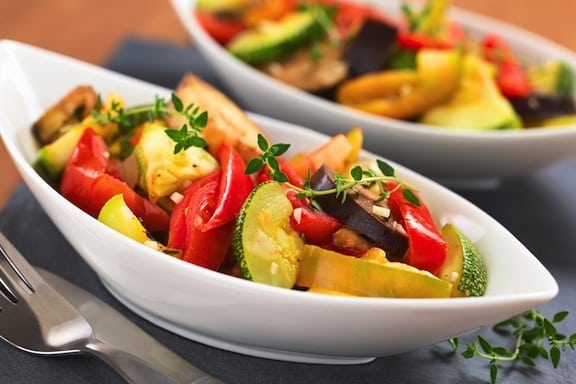 Healthy Mediterranean diet recipes are among the most delicious on the planet, filled with fresh produce and whole grains. And a great perk is that many classic dishes are naturally vegan — not veganized — making this group of cuisines perfect for the plant-based diet.
The value of the Mediterranean diet has been borne out by years of research. Numerous studies have shown that the lifestyle and dietary habits of Greeks and Italians, among other regional nationalities, contributes to long life expectancy and low rates of heart disease, cancer, and other chronic disease. The best part is that the ingredients are readily available anywhere, and are especially good way to experience seasonal eating. more→