This type of sushi is called makizushi (sushi roll). It comes in the form of a roll of dried nori seaweed stuffed with various foods, especially raw fish, but in this vegan recipe it's filled with vegetables!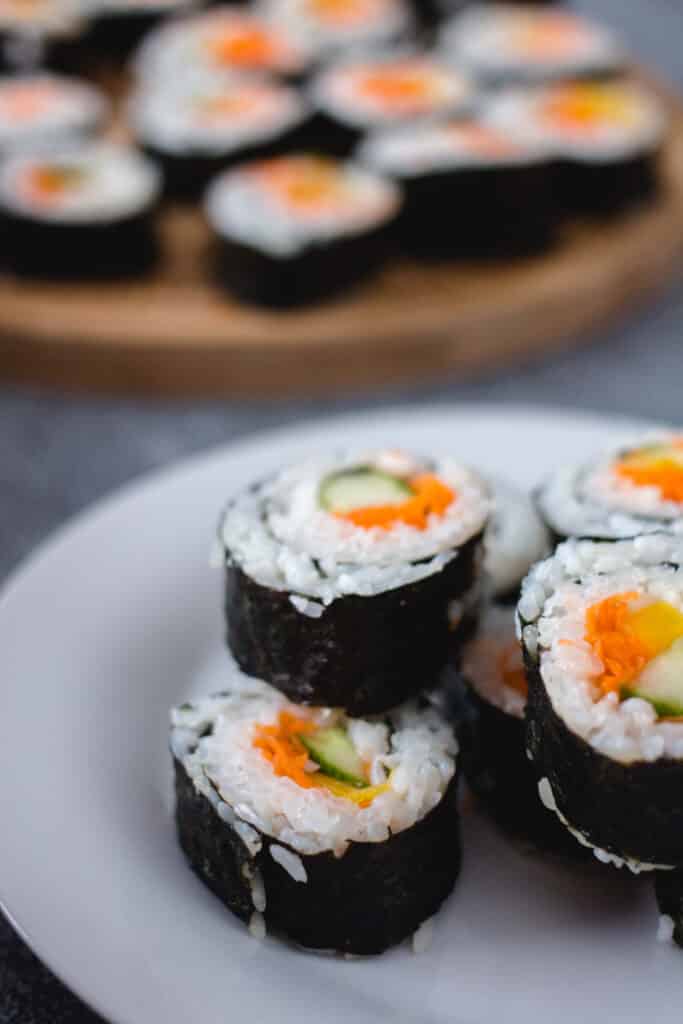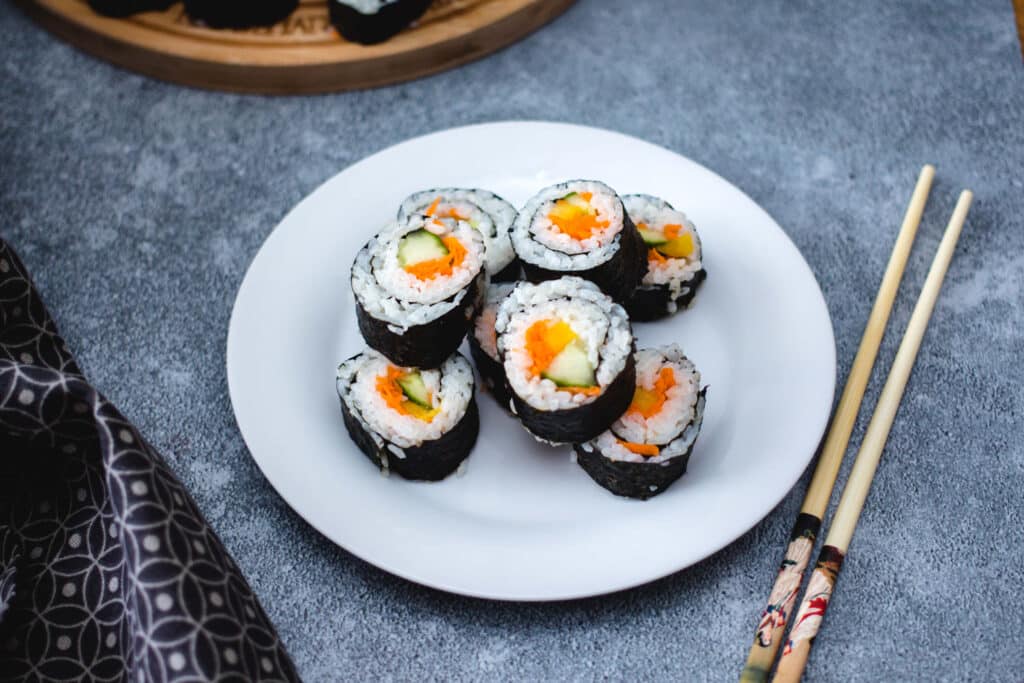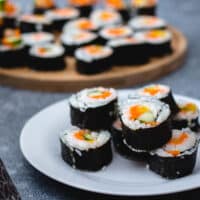 Ingredients
½

cup

rice vinegar

1

tsp

salt

2

tbsp

white sugar

2

cups

sushi rice

cooked

1

cucumber julienned

1

carrot

grated

1

celery stalk

julienned

nori seaweed leafs
Instructions
In a small saucepan, pour the vinegar, salt, and sugar. Heat until the sugar is dissolved. Remove from heat and cool before using.

Pour sauce into the rice and stir gently to coat each grain.

Reserve the rice in bowls covered with a damp cloth to prevent it from drying.

Put a sheet of nori seaweed on a bamboo mat. Garnish seaweed with rice, press down, and leave a 1 cm strip at the top end.

Garnish with vegetables of your choice—taking care not to put in too much—placing the filling at the bottom of the nori leaf, the side closest to you.

Roll sushi with the help of the bamboo mat. Exert some pressure to make sure you get a firm roll that stands up well. If the roll is too loose, the fillings will fall out when the roll is cut

Place the finished rolls on a plate and cover with plastic wrap or a damp cloth until you cut them for serving.
Vegan-ize any recipe!
Grab our free vegan cheat sheet, packed with my favorite easy substitutions to make any recipe vegan.