It sure feels like spring has finally arrived for good (except, of course, in Colorado!), so the less time in the kitchen the better. Asparagus is available year-round now, but it's still best and most economical in the spring. Linguini or Fettuccine with Asparagus and Portobella Mushrooms is a light yet satisfying seasonal dish featuring fresh asparagus. Finish the meal with a salad with chickpeas tossed in for extra protein.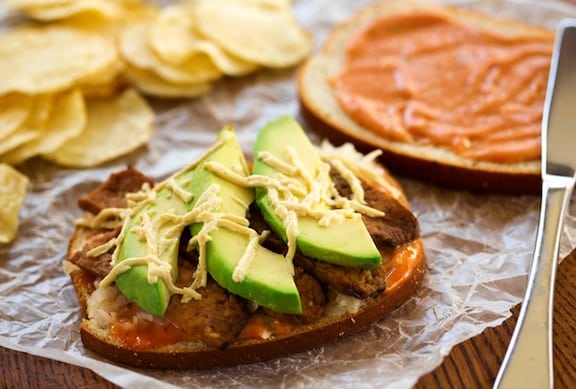 Vegan Avocado Tempeh Reuben Sandwich is meatless as well as dairy-free with homemade or store-bought smoky strips, and just a touch of vegan cheese. Sauerkraut gives it a nice tang, and avocado makes it luscious! It's great for a quick dinner, served with any kind of soup or salad you prefer.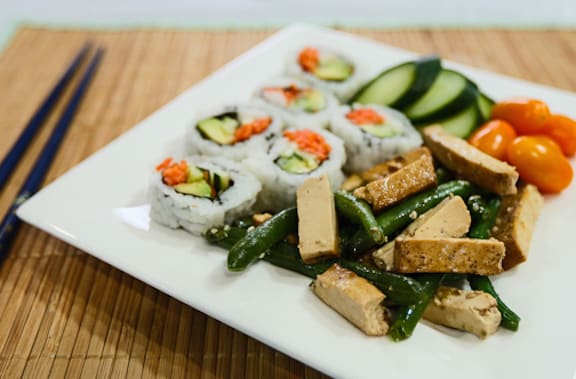 If you're feeling lazy by mid-week, you'll enjoy Easy Sesame Green Beans with Tofu. Served with store-bought vegetable sushi and some tomatoes and another raw vegetable on the plate (cucumbers, peppers, etc.) this makes a great, nearly-instant meal.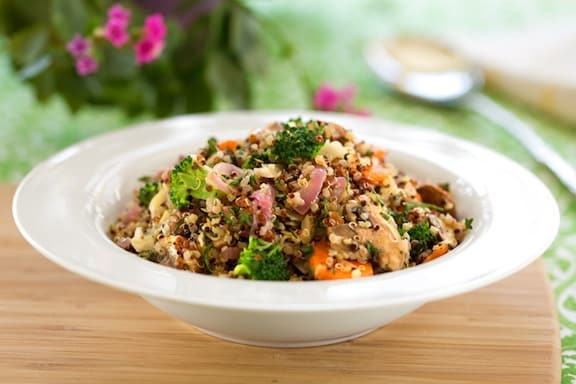 Even if you don't observe the Passover holiday you might like to make this spring-y Quinoa Pilaf Add a simple potato dish and a colorful green salad.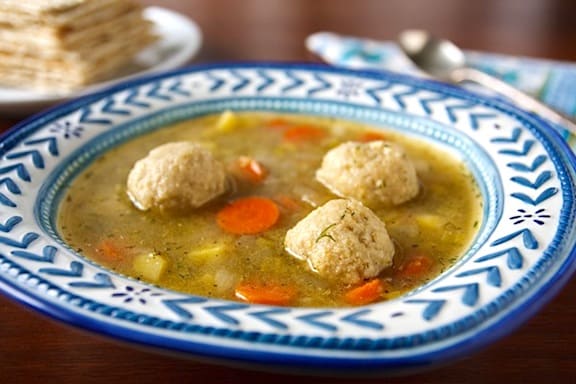 Friday is the first night of Passover, the eve of the Seder. You don't have to observe the holiday to enjoy Vegan Matzo Ball Soup with Spring Vegetables. See our Passover recipes and menus for accompaniments; or serve with leftover Quinoa Pilaf from last night.