When midsummer heat feels like it's never going to end, a dinner that needs very little heat to prepare is ideal. Cold soups are one of our favorite ways to feel refreshed in the summer heat. What makes any cold soup even better is if it needs no cooking at all, like this Cold Avocado and Green Pea Soup. A luscious and very green treat, this is great with veggie burgers, wraps, and sandwiches.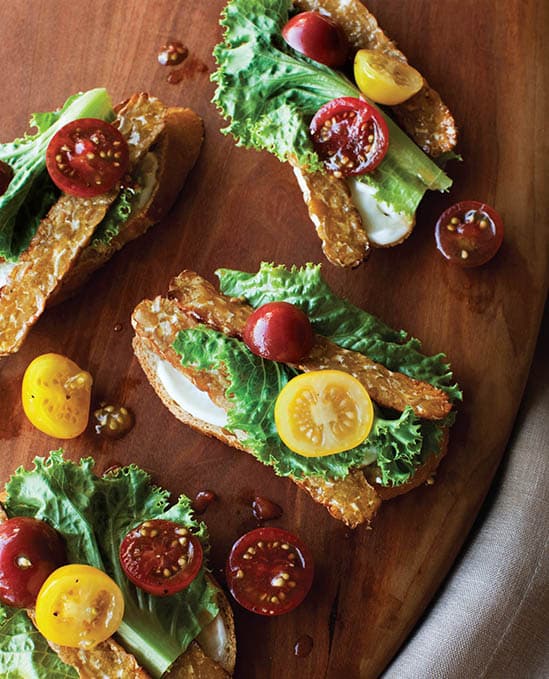 The refreshing cold soup above is even better paired with Vegan BLT Tartines. Contributed by Ann Gentry, founder of the Real Food Daily eateries, she warns that this vegan take on the classic BLT will become addictive. Here are more great ideas for vegan sandwiches and wraps if you'd like to expand you choices.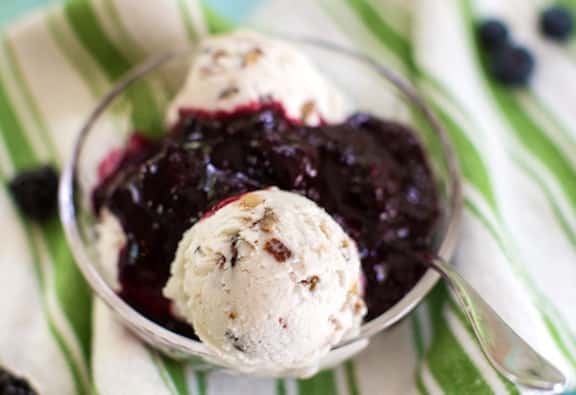 Fresh berry season usually overlaps with "I don't want to cook" time. Fresh Mixed Berry Sauce couldn't be a more timely dessert, served over nondairy ice creamIt's one of the simplest and most delicious ways to use blueberries, raspberries, strawberries, and others. Lightly cooked, they melt into a most flavorful sauce.