Here are lots of tasty options to explore for portable vegan sandwiches and wraps — easy ideas for vegans and vegetarians that are great for school lunches and for adults who are tired of pricey restaurant lunches and need some fresh brown bag vegan sandwiches and wraps options. You might also like 10 Easy Vegan Wraps to Make in 10 Minutes or Less. Shown above, Hummus, Cucumber, and Avocado Wrap; photo by Lori Maffei.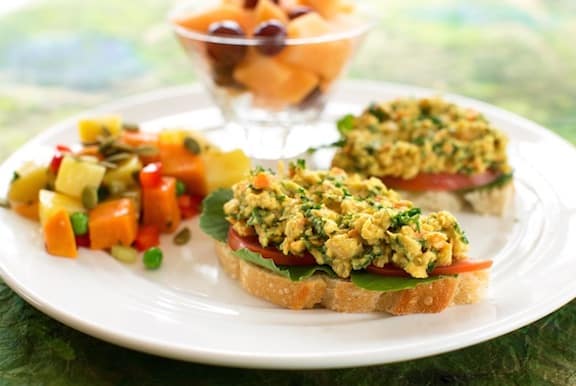 Here are a few other snazzy sandwich and wrap recipes: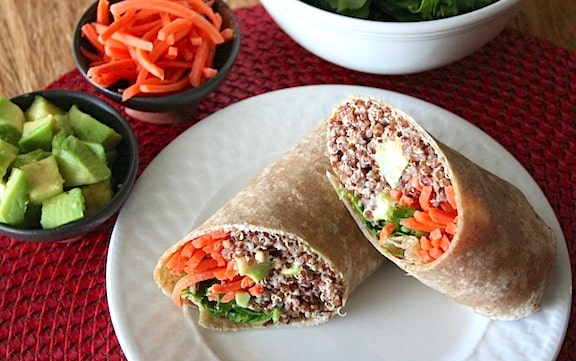 If you like the idea of having your school lunch info in one neat package, you might enjoy VegKitchen's affordable, 47-page pdf e-book, Healthy School Lunches: Recipes and Ideas. This little e-book's recipes and ideas (more than 50 in total) will make the task of making school lunch for kids who are vegetarian or vegan a bit easier and even more fun. The recipes here will also be useful for those following dairy-free diets due to allergy or intolerance.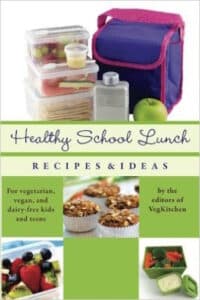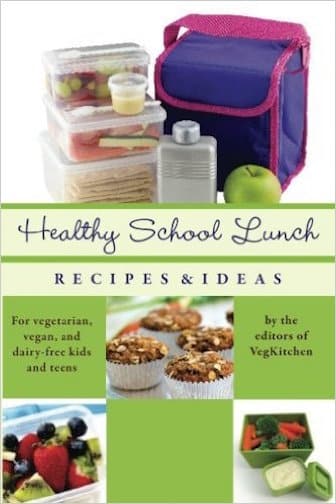 Or, for some recipe-free options, use the following  ideas for sandwiches and wraps to make quick dinners and brown bag lunches Teens might enjoy these as school lunch fare once they've moved past the "kid-food" phase. Served at home, these are great as part of soup-and-sandwich dinners. These easy, recipe-free sandwiches and wraps are good for vegans, vegetarians, or anyone who enjoys healthy sandwich fare.
Vegan sandwiches and wraps
Make sure to explore the entire Veg Kids and Teens page on VegKitchen for lots of easy, healthy recipes for vegetarian and vegan sandwiches for kids and teens.