This week we're going to do something a bit different with our meal plan. Instead of a diverse array of easy weeknight meals, we're presenting our favorite Thanksgiving main dishes. Even if you live abroad and don't celebrate this quintessential American holiday, you can still sample these hearty seasonal dishes. "Three Sisters" Stew (above) is a great main dish option for Thanksgiving dinner. It's somewhat like chili, though more about the squash than beans. If you want to make this a weeknight meal, see the shortcut for dealing with winter squash below the recipe box when you link through.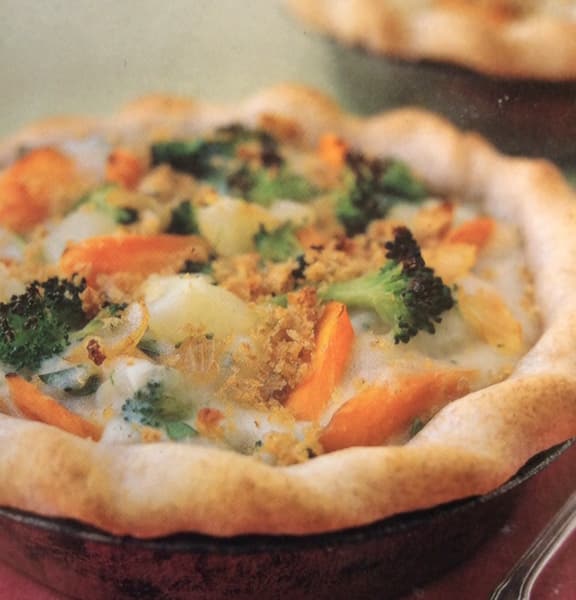 Everyone loves the nostalgic classic, Hearty Vegetable Pot Pie. Many VegKitchen readers have let us know that this mild dish of hearty veggies enclosed in pie crust is on their regular cool-weather meal rotation as well as being a crowd-pleasing vegan option for a Thanksgiving or Christmas menu.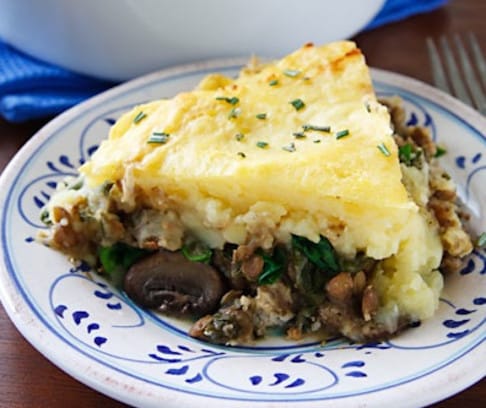 There are no words to describe Lentil and Mushroom Shepherd's Pie than as a deep dish of absolute comfort. It's a VegKitchen reader favorite! Several readers have asked if this can be made the day before Thanksgiving and then reheated just before the meal; the answer is yes!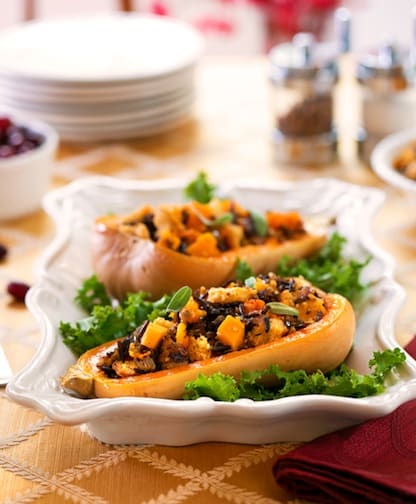 If I had to choose a favorite Thanksgiving dish, it would be this Butternut Squash with Whole Wheat, Wild Rice, and Onion Stuffing. This satisfying dish of butternut squash stuffed with whole grain (or gluten-free) bread, wild rice, and onions makes a handsome centerpiece for the holiday meal.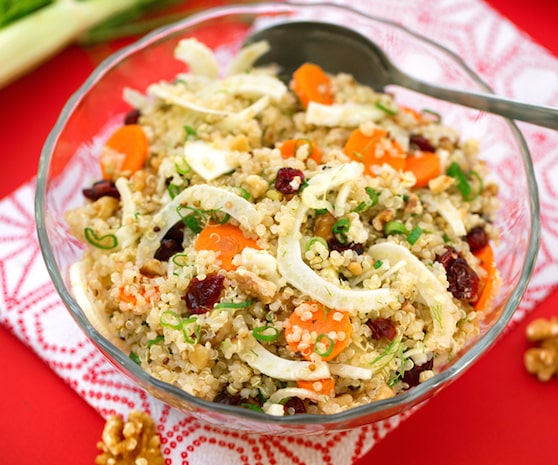 On the day after Thanksgiving, there are usually a lot of leftovers, though for myself, I just prefer a day of light eating. Quinoa Salad with Fennel and Cranberries is a seasonal salad that can serve as a main dish on those too-full kind of days — or you can take this for a test run to see if you might like to add this to your Christmas or Hanukkah menu next month!