When it comes to the best hiking snacks, whether for a day trek or a longer backpacking trip, you want to choose foods that increase your energy and endurance. They should also be sturdy enough to hold up to a variety of temperatures, and stay fresh without refrigeration. And it wouldn't hurt if they're tasty and fun to eat, too! Here are 10 nutritious, totally vegan snacks for hiking — a fun mix of homemade and store-bought.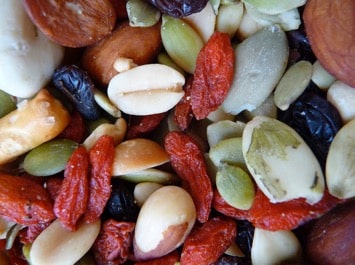 Trail mix is the ultimate hiking food, with everything you need to boost your energy and electrolyte levels; nuts and dried fruits pack a punch together. To create the healthiest trail mix, go for sprouted nuts and seeds and non-sugar coated dried fruit. Adding extras like dried ginger and cocoa nibs or a variety of spices can boost flavors and antioxidant content as well.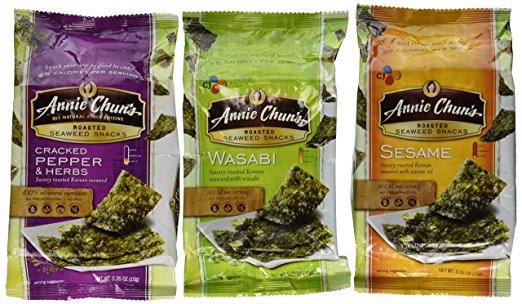 Seaweed snacks are a super-light and lovely way to bring the sea to your mouth in a bite size form.  The salt content will help while you sweat, and the iodine, vitamins A, B-6, and C can help revitalize your body. Available in natural foods stores or find variety 12-packs on Amazon.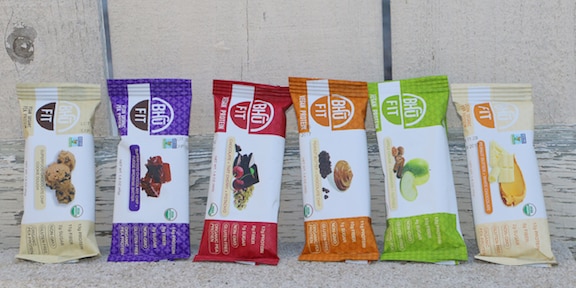 Bhu Bars are among the best in the never ending quest for healthy on-the-go food. Bhu Foods offers nourishing organic protein bars that will keep your hunger pangs at bay. Offered in six delicious flavors, these puppies are certified organic, packed with protein, low in sugar, gluten free, and non gmo. Link through full list of ingredients.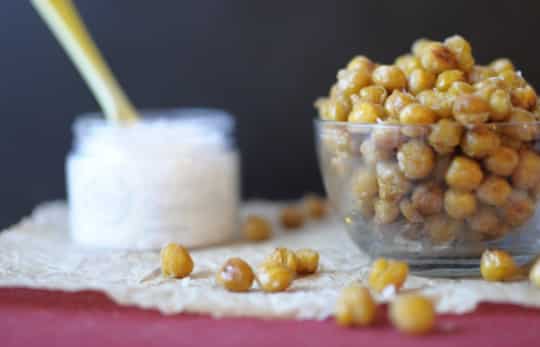 Homemade chickpea snacks are a great on-the-go food! If you love salt & vinegar chips then you may find Pampered Vegan's Sea Salt and Vinegar Chickpea Bites just as delicious and packed with more protein and other nutrients.  Prepare them yourself with this recipe from The Pampered Vegan.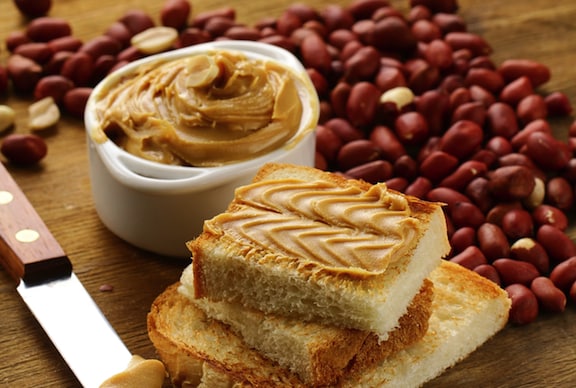 Nut butters provide creamy, lip-smacking goodness on a spoon, bread, cracker, banana chip — the possibilities are endless for this classic snack. Now they come in tiny packets in the store so you can grab and go. Get them in almond, peanut, cashew, hazelnut and feel satisfied as your favorite childhood snack comes along in your knapsack.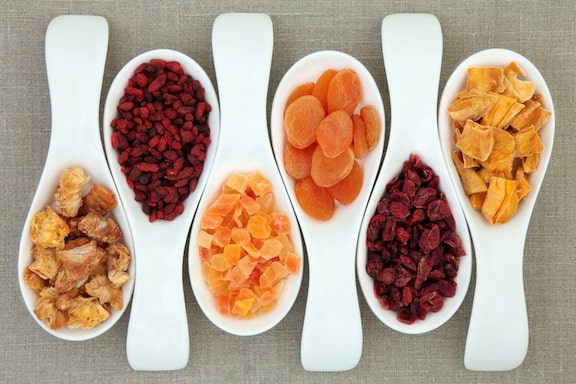 Dried fruit is another good choice for keeping you satisfied on your hikes. Dehydrating fruits keeps much of the original nutritional content and, also keeps for much longer for those long trips down the trail. Dehydrate your own with a great how-to here. Of course, you can also simply stock up on dried fruit. Organic and unsulfured is best.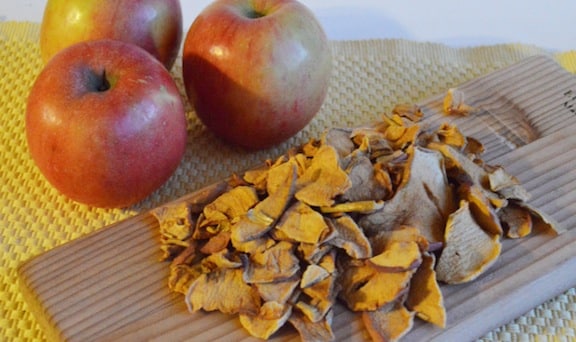 Apple chips are an all-time favorite healthy snack, speaking of dried fruit. Cinnamon Baked Apple Chips take some time to bake at a low temperature, but are really easy to prepare. You'll be happy to have a nice batch with you to take on your hike, and these have a more vivid flavor than store-bought.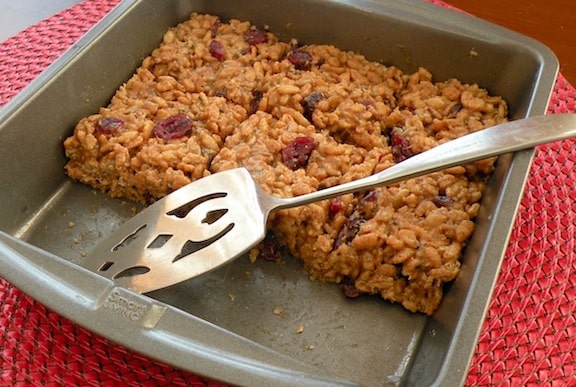 Crispy rice bars are a non-gooey treat for the hiking trail. No-Bake Crispy Rice and Seed Bars are super-quick to make and provide a nutrient-dense treat that tastes decadent. Wrap each bar in foil to tuck into your backpack.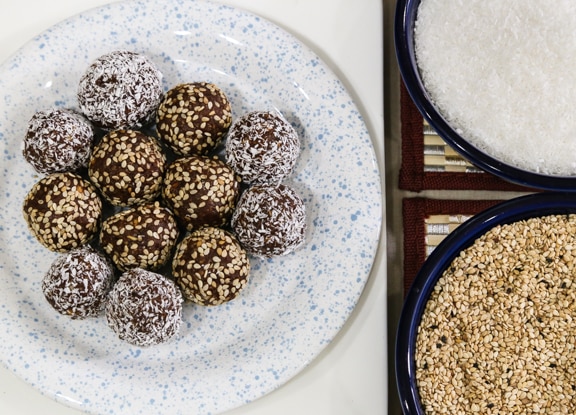 Energy truffles are another fun choice. No-Bake Vegan Cocoa Maca-roons are filled with all manner of nutrient-dense goodies, including nuts, nut better, dates, and of course, coconut. Not to mention a nice dose of maca powder, which not only lends its malty flavor, but its energy-boosting benefits. Pop these in the freezer for a while so they stay nice and firm for your hike; pack them in a BPA-free plastic container.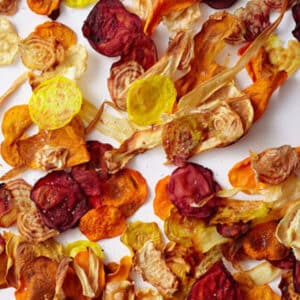 Veggie chips are a tasty way to satisfy the munchies when you're on the trail. From well-loved kale chips to the root veggie chips like beets, parsnip, and even celery root, these are not only super yummy, but will help sustain your energy. Purchase a natural brand at the store or try a homemade version like Baked Veggie Chips by Rachael Ray.
So there you have it, the best hiking snacks, vegan and healthy — happy trails!
Contributed by Brianna Jonak.