These Beet Burgers are all the rage in the vegan world. The red color is absolutely gorgeous! Serve as you would any other kind of burger — on buns or in pita bread, with your favorite fixings.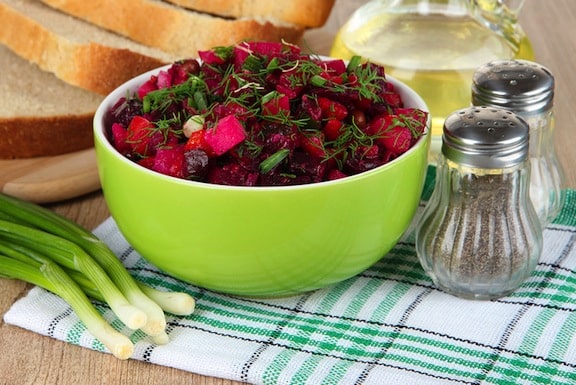 This Sweet and Tangy Beet Salad with Beet Greens a good way to combine beets with their nourishing greens. Both are lightly cooked and dressed in a sweet and tangy dressing.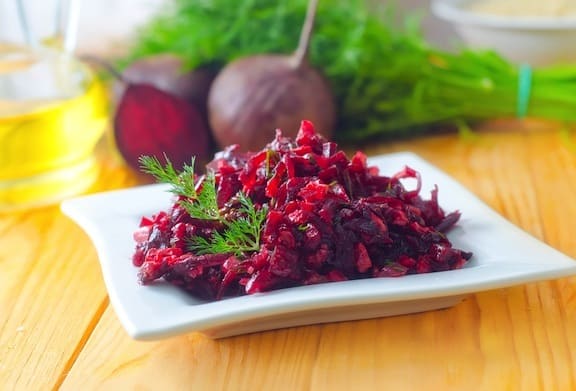 This vivid Beet and Red Cabbage Slaw, served in modest portions, makes a dazzling visual statement on the dinner plate, but more importantly, add a dose of vitamins and antioxidants.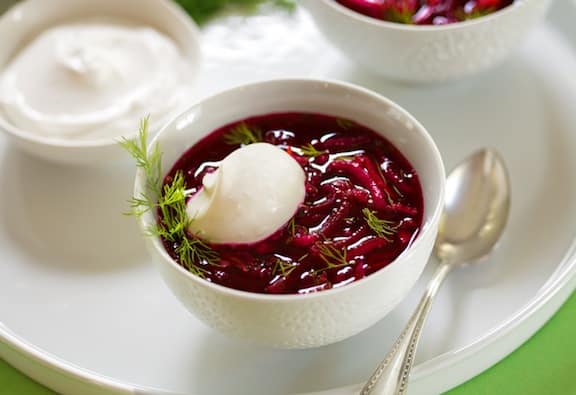 The ingredients of classic cold beet borscht are usually cooked together, then chilled, but in this version, there's no need to cook at all, unless you'd like to lightly pre-cook the beets. Don't be shy about amping up the lemon/agave contrast in this Raw or Nearly-Raw Cold Beet Borscht, to your taste.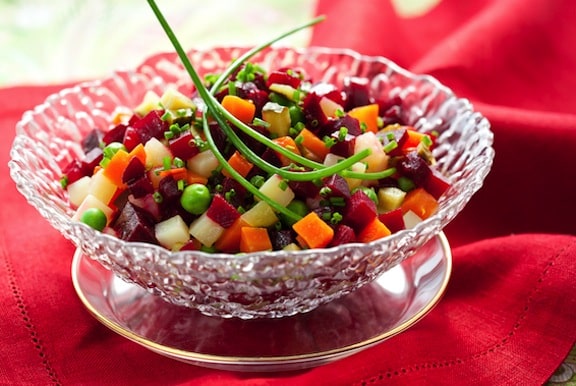 This Russian Beet and Potato Salad is a simple, classic potato salad made vivid with beets. If you have access to golden beets, by all means, use them. They're even sweeter than red beets, and keep their vivid color to themselves more than red beets do.