Stir-Fried Tofu with Spring Greens is easy to make and versatile. See the note in the recipe for suggestions on which leafy greens to use; you can vary it each time. My favorite is baby bok choy!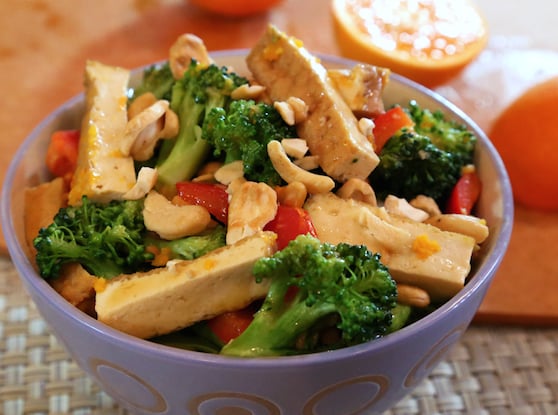 Orange-Glazed Tofu and Broccoli is simple to make and enlivened by the easy, orange-flavored sauce. For a tempting Asian-style meal, pair this with Vegetable Lo Mein, and serve with a platter of raw vegetables on the side.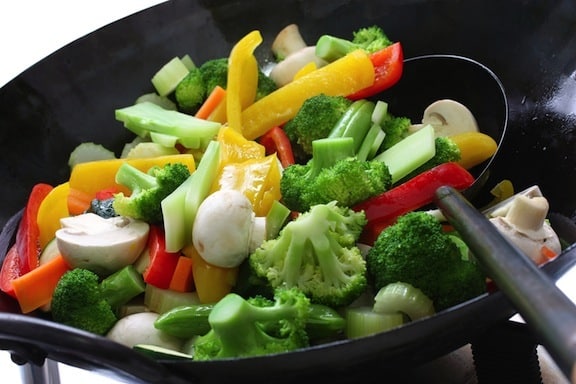 Mixed Vegetable Stir-Fry ("Buddhist's Delight") is easy to make at home, and always a treat for anyone who loves Asian-style meals.  Serve over hot cooked brown rice or Asian noodles, along with a simple slaw-type salad or a mixed greens salad with orange sections and toasted almond slices. For protein, choose your favorite simple tofu, tempeh, or seitan preparation to serve alongside or atop this dish.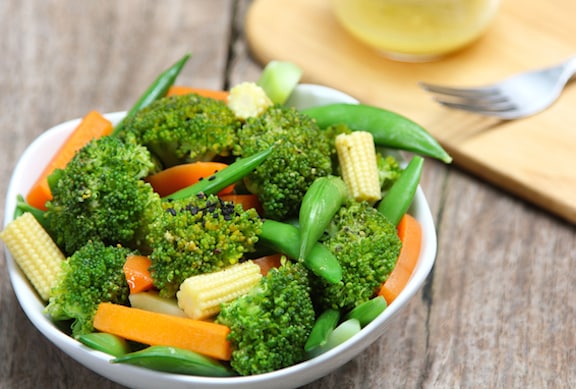 Easy and colorful, Broccoli and Baby Corn Stir-Fry makes a great side dish to accompany Asian noodle main dishes. It's especially good with just-picked broccoli from the garden or farm stand.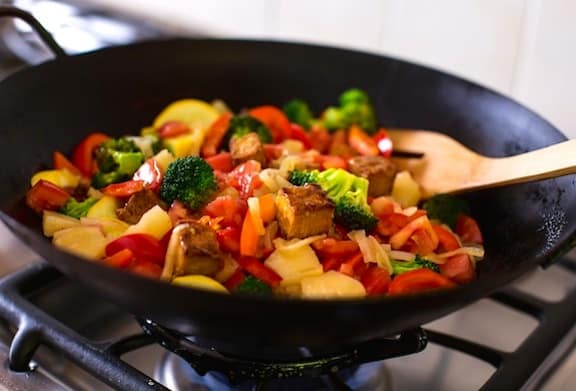 Sweet-and-Sour Stir-Fried Vegetables with Seitan or Tempeh has several steps but can be made easily and at a leisurely pace. Best of all, it results in a delicious and nourishing meal. This is especially good served over bean-thread noodles or Asian brown rice vermicelli, but soba or udon work well, too. Long-grain brown rice and brown basmati rice are good choices as well.