White Bean and Spinach Burgers are mild, yet flavorful. They're great in pita sandwiches, on English muffins or rolls, or served without any bread at all. Kids who are open to green foods might enjoy eating these out of hand. Leftovers are delicious used in sandwiches for brown bag lunches.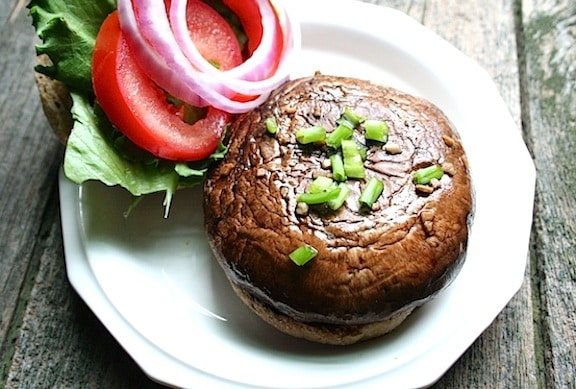 Easy Portabella Burgers are good with or without buns, and works well on an indoor electric grill as well. If you don't have either kind of grill, simply prepare in a skillet. Delicious with lightly cooked or grilled corn and a big salad or any kind of potato salad.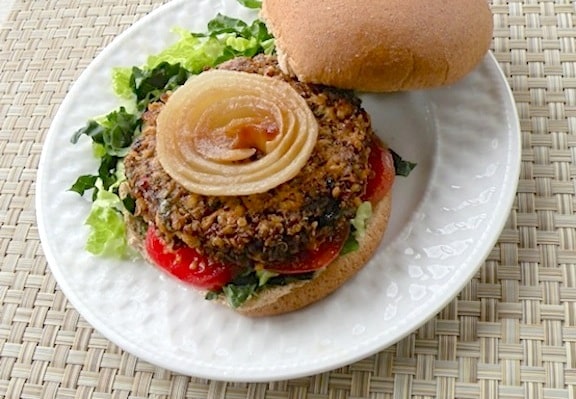 Quinoa, Lentil, and Mushroom Burgers are high in protein, plus the flavorful mushrooms and plenty of seasonings, are hearty and satisfying. Serve them with your favorite fixings, or just on their own as a high-protein embellishment for the plate.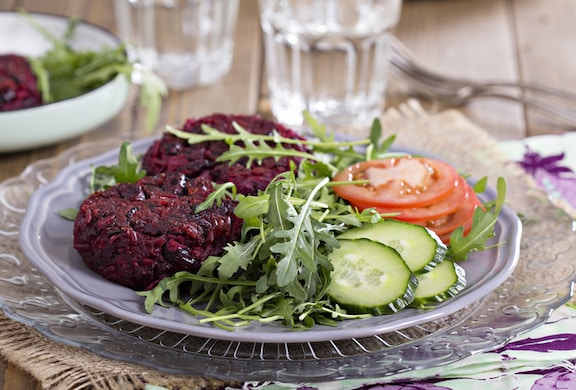 The red color of these Vegan Beet Burgers is absolutely gorgeous! Serve as you would any other kind of burger — on buns or in pita bread, with your favorite fixings. They're so flavorful, though, that I like to serve them on their own. If anything, I'd add a dollop of a quick vegan tartar sauce and serve these on their own with salad.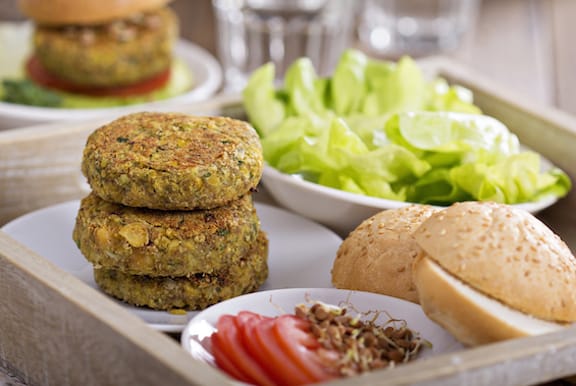 A number of nourishing ingredients mingle in these Baked Vegan Chickpea Burgers. Though they're tasty enough to be eaten plain as a side dish, they make a great sandwich as well. Either way, try them with Quick Tartar Sauce.