Here at Vegan Food Hacks, Amy's chili is one of our favorite shortcuts for healthy, hack-worthy dishes. When you need dinner (or lunch, for that matter) in a flash, it can be a real lifesaver. While it's not all that big of a deal to make a big pot of really good chili that you can enjoy for a good part of the week, there are times when you just don't have enough brain cells or patience for even a basic dish like this.
A can of Amy's chili doesn't go a long way, but what it lacks in volume you can make up for in creativity. Look for it in natural foods stores and in the natural foods aisle in well-stocked supermarkets. Here are some of our favorite ways to use it: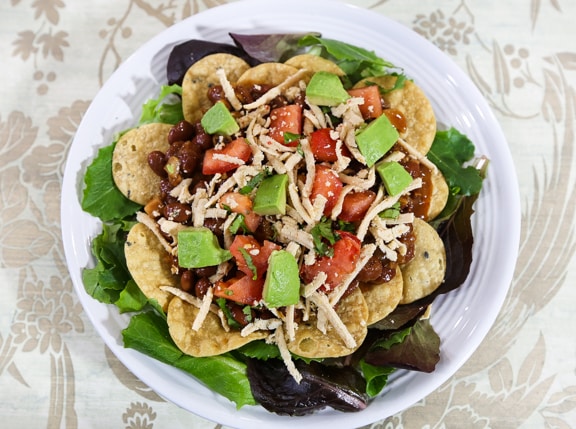 Taco salad: Believe it or not, hot chili on a cool salad is awesome! Layer some greens or lettuce, tortilla chips, Amy's chili (heated in a saucepan until piping hot), nondairy cheese shreds, diced tomato and avocado, and sliced jalapeños (or salsa). For a salad, this is really filling and satisfying.If you need a more specific recipe, see Layered Taco Salad. Come to think of it, this is quite similar to nachos. Leave out the lettuce, heat until the cheese is bubbly, then top with the tomatoes and avocado last.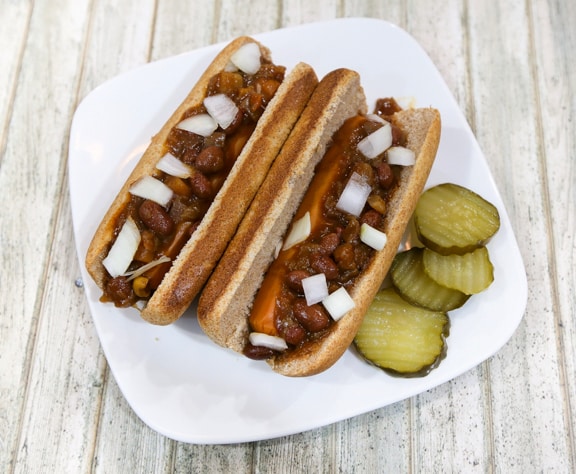 Chili dogs: These are a bit of a guilty pleasure, but if you crave faux meat once in a while, try this vegan rendition of an American classic. Simply layer on some heated Amy's chili onto tofu hot dogs in buns; top with sauerkraut and/or chopped onions.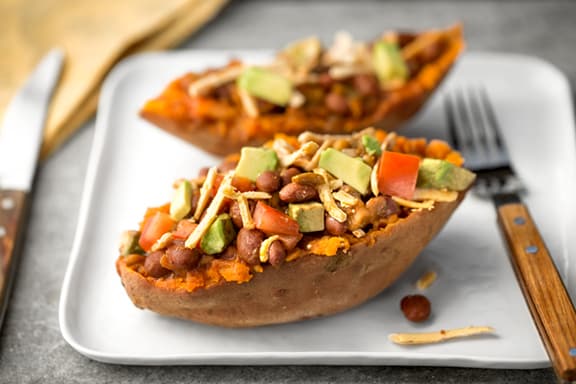 Stuffed sweet potato: Dollop onto microwaved or baked sweet potatoes, then sprinkle with nondairy cheese shreds. Top with diced avocado and tomato (or guacamole and salsa).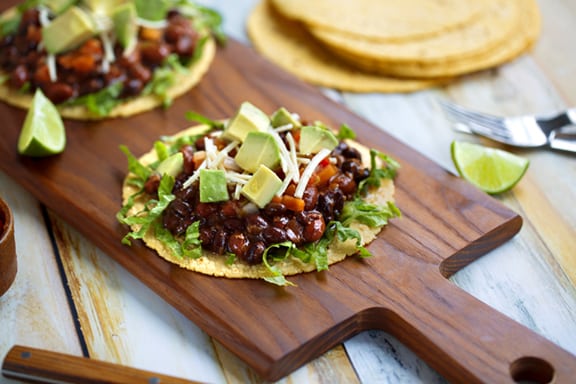 Tostadas: Simple yet festive, these make a great emergency dinner. Allow one or two per person, depending on how hungry you are. eat corn tortillas on a dry skillet until crisp. Layer on some shredded lettuce Amy's black bean chili (or another variety), your favorite kind of salsa, vegan cheese shreds (optional), diced avocado, and vegan sour cream (also optional). For more specifics, see Insanely Easy Black Bean Tostadas.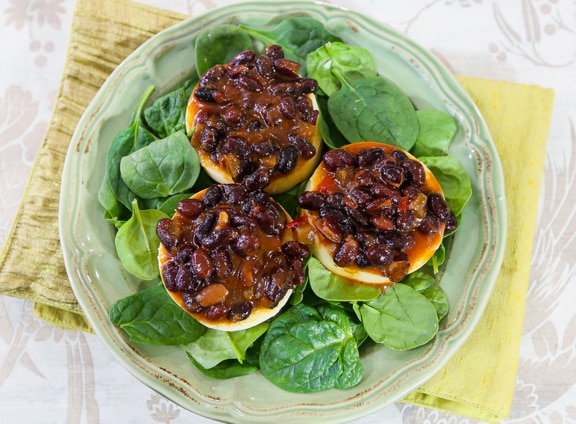 Polenta topping:  We like to layer Amy's chili over wilted spinach on slices of pan-grilled polenta — the kind it comes in tubes as well as the mushy kind. Similarly, you can top cooked grits with it, too. There's no need for more, though you can top with salsa, sriracha, or slices of sun-dried tomato.