All kinds of Asian noodles have become widely available, both in natural foods stores and well-stocked supermarkets. Combined with lots of veggies and other tasty ingredients, they're the basis of quick, healthy meals. In Vegetable Chow Mein, the noodles are stir-fried along with the veggies. The amount and varieties of vegetables can be varied. Why call for take out when it's so easy (and less greasy) to make this at home?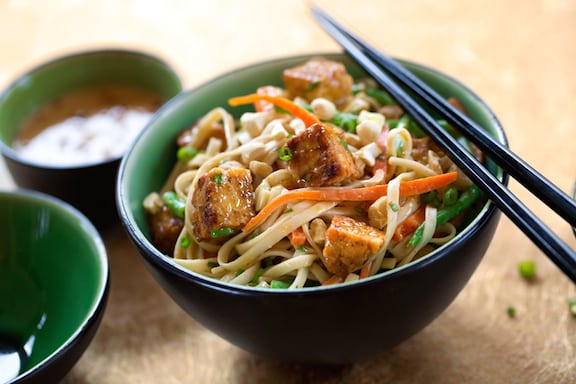 Southeast Asian-Flavored Noodles with Tempeh Croutons is a spicy dish of noodles and vegetables dressed in peanut sauce. It's a fusion of Indonesian and Thai-influences.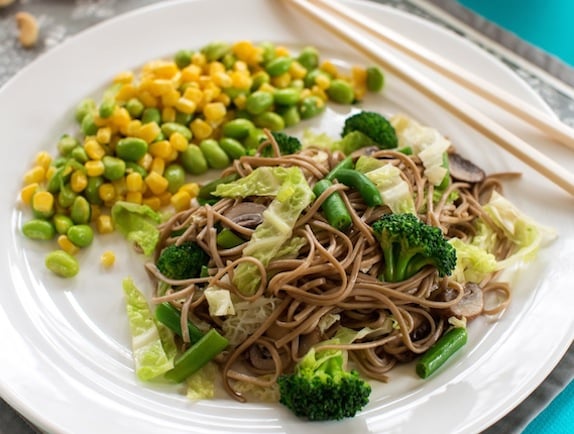 It's so easy to make Veggie Lo Mein, a Chinese take-out favorite, at home—and it's lighter and less heavy on the oil than its restaurant counterpart.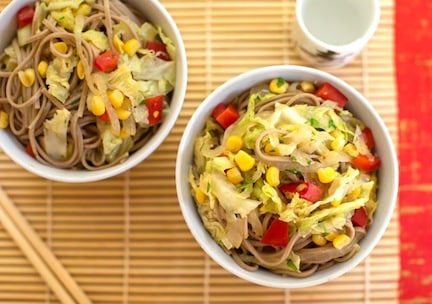 Asian Noodles with Spicy Stir-Fried Corn and Cabbage is a lively stir-fry that will be on the table quickly you when you want something easy and spicy.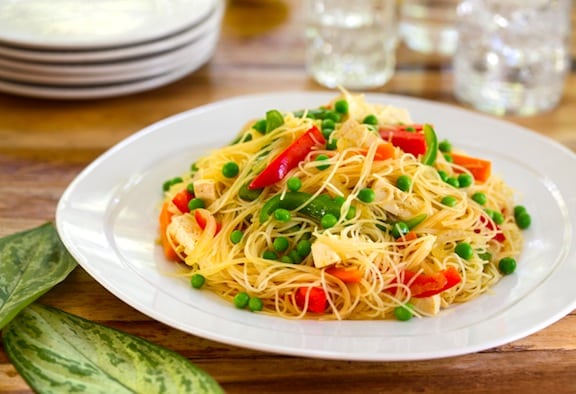 Characteristic of some Southeast Asian cuisines is the overlapping of Asian and Indian influences. This is true in Singapore-Style Tofu Yellow Curry with Rice Noodles, a tasty and pleasantly offbeat noodle dish seasoned with both soy sauce and curry.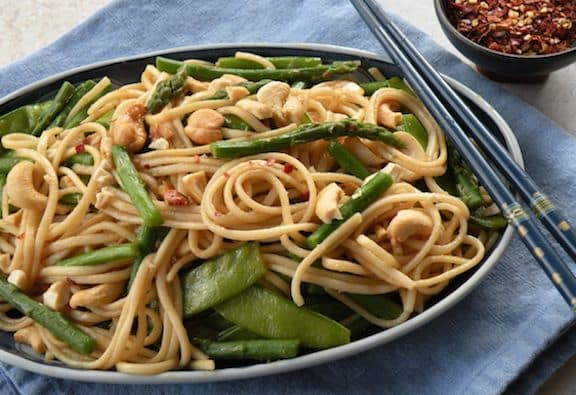 In Udon Noodles with Asparagus and Cashews, these tasty ingredients are entwined in a light sauce. Serve this a simple tofu or tempeh preparation.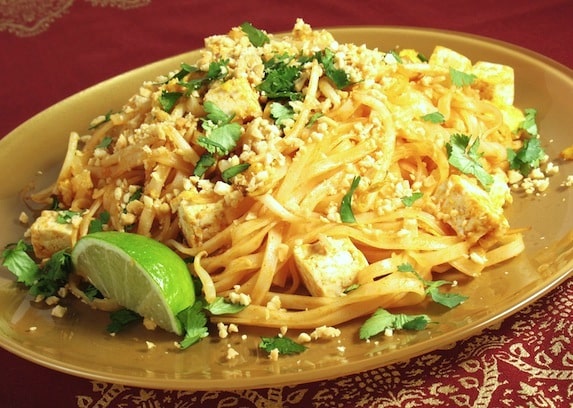 Easy Vegan Pad Thai is a plant-based take on the popular Thai noodle dish. It's easy to recreate at home, with ingredients you can get at the supermarket.