Pop this easy Quick Three-Grain Brown Bread into the oven while your favorite soup is simmering on the stove. It's made with wheat and rye flours, plus cornmeal. Or, serve it with jam to accompany your favorite warm beverage — coffee, tea, or cocoa.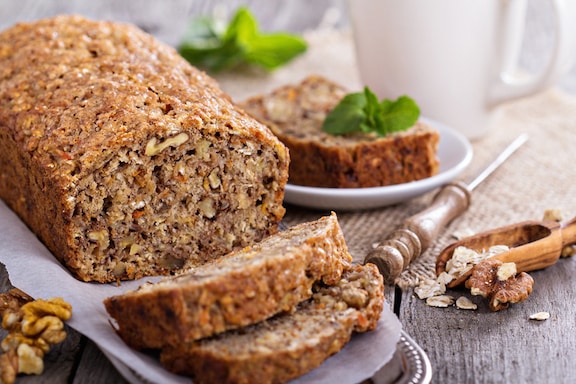 Dense and Fruity Banana Bread is wholesome and seductive all at once. This moist vegan banana bread is wonderful with tea or as a sweet yet healthy part of breakfast or lunch.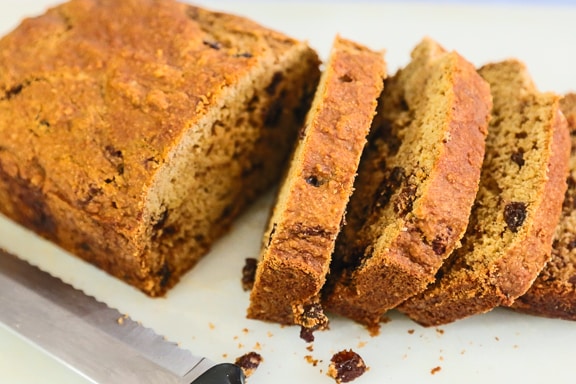 Quick Cinnamon-Raisin Bread will make any kitchen feel cozy. Using no eggs or dairy, this moist bread is perfect for breakfast or with coffee or tea. After the first day or so, the sliced bread is good toasted.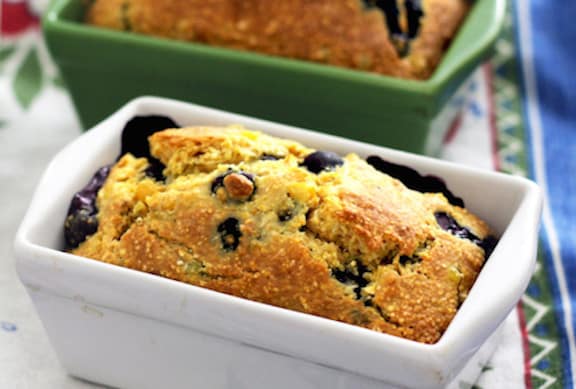 Vegan Blueberry Cornbread rises so beautifully, with a golden crisp crust bursting with berries and corn kernels. It's just moist and sweet enough to be a treat, but healthy enough to eat any time of day.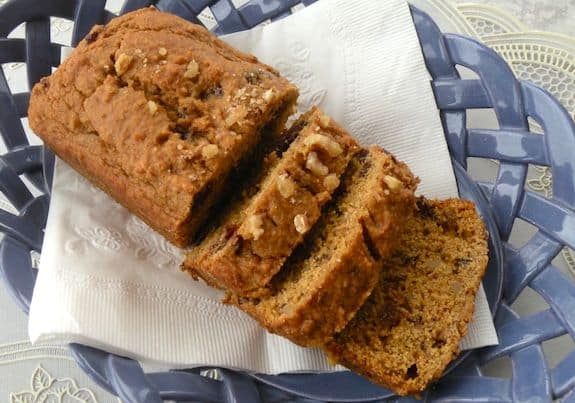 Pumpkin or Squash Mini-Loaves are an easy everyday treat, full of nutritious ingredients. A mug of hot cocoa is the very best companion for this treat, but tea is also quite good.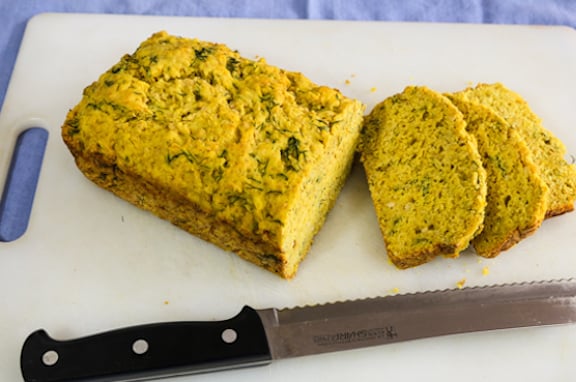 Dill Bread is a fantastic accompaniment for any savory soup. It also makes great open-faced sandwichesVegan cream cheese spread also compliments this bread wonderfully, as does vegan buttery spread.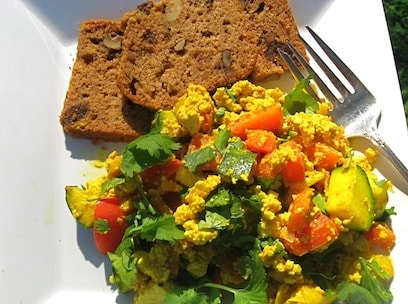 Ellen Kanner's Vegan Fig and Walnut Bread comes together super fast and easy. Feel free to substitute other dried fruit like raisins. apricots or dates for chopped dried figs.