Black beans are nutritious and versatile. Here are 8 of VegKitchen's easiest recipes for these tasty beans. Let's start with Black Bean Tostadas, featuring crisp tortillas piled generously with crisp lettuce, salsa, and if you'd like, vegan sour cream.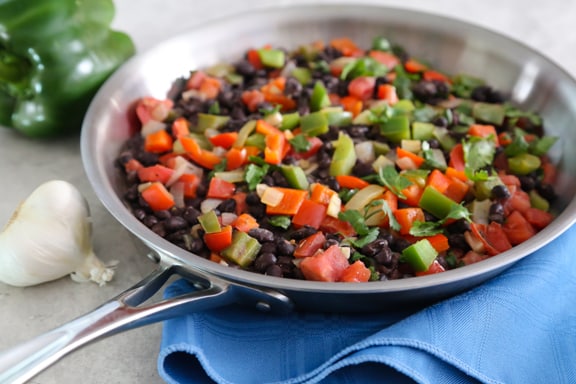 Embellished with onions, garlic, and bell peppers, Black Bean Sofrito, a classic Latin American dish, is a good choice for an easy, everyday kind of meal.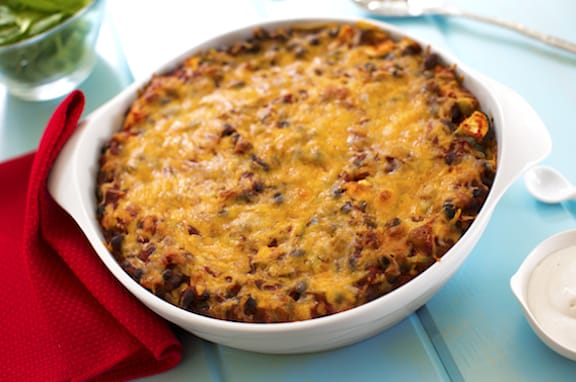 Black Bean And Zucchini Tortilla Casserole (also known as Chilaquiles) is a classic Southwestern casserole that layers soft corn tortillas with beans and cheese (vegan in this case). Adding zucchini and chiles adds to the lively flavors.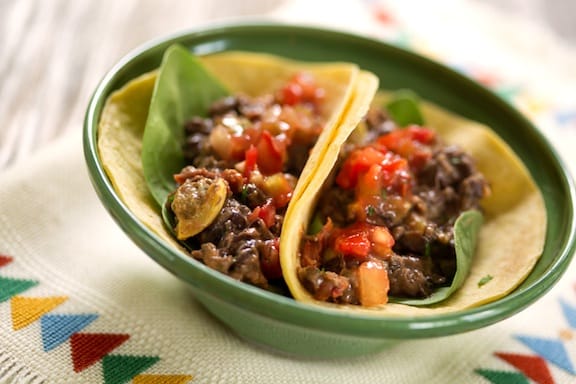 The black bean base of these Garlicky Black Bean and Summer Squash Soft Tacos has a wonderfully smoky flavor. Yellow squash, chili peppers, and dried tomatoes add even more flavor and color.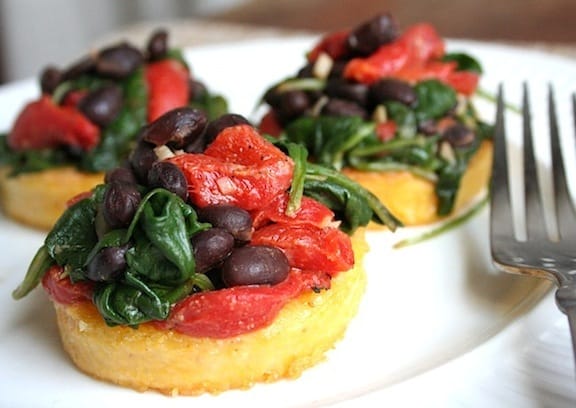 Prepared polenta provides an easy way to add variety to the dinner repertoire. I often use it sliced and sautéed as a side dish, but occasionally, it will become an intrinsic part of a recipe, as it is here, in Polenta with Black Beans and Spinach.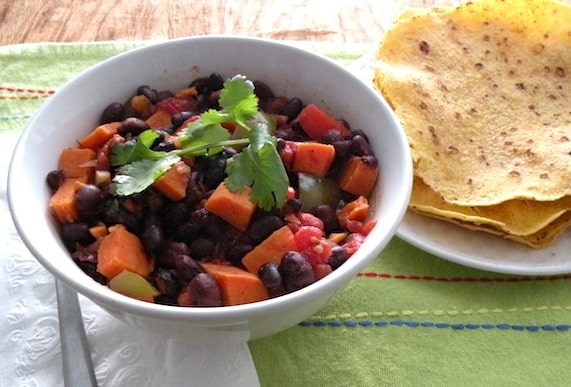 With the addition of sweet potatoes, Quick Black Bean and Sweet Potato Chili is filling and warming. Baking or microwaving the sweet potatoes ahead of time cuts down on both the preparation as well as the cooking time.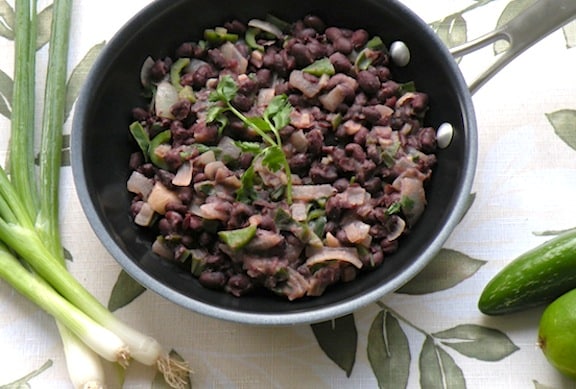 Garlicky Skillet Black Beans are a great accompaniment with vegan quesadillas or soft tacos that don't themselves contain beans; it's also a fantastic filling for soft tacos. Or just use them as a protein-packed side dish.