If you're looking for sweet treats that are easier on the budget than buying energy snacks and fine chocolates, try these easy recipes. They taste like candy, but feel like sustenance! Abbie Jaye, AKA Chef AJ contributed the decadent Peanut Butter Fudge Truffles, above — so easy to make, and they contain only 5 ingredients.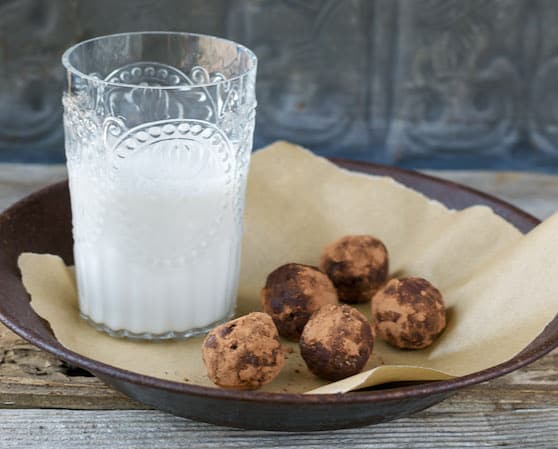 If you're in need of a fuss-free, healthy dessert that will impress guests, look no further than Laura Theodore's Date-Nut Truffles, a simple yet decadent-tasting treat.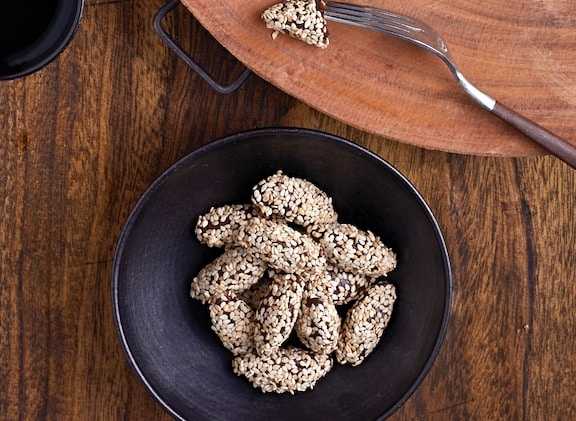 In chef Fran Costigan's Chocolate-Orange Sesame Truffles, fresh orange juice and finely minced orange zest are cooked with thick tahini (sesame paste) for this unusual chocolate truffle with a slightly chewy texture.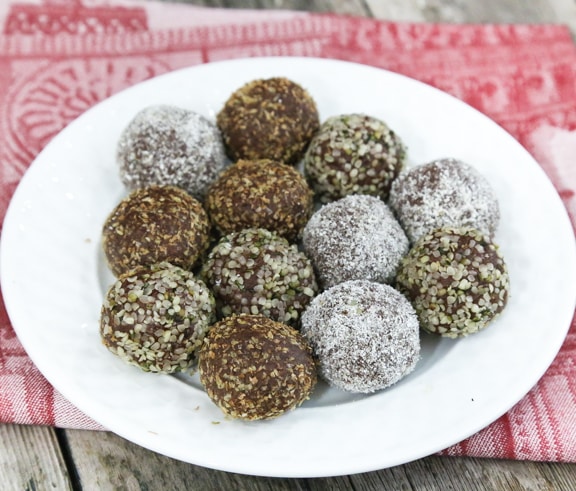 These easy Chocolate-Peanut Butter Truffles were, and still may be, my kids' favorite homemade snack, even though they are quite grown up now! A combination of nut butter, chocolate, raisins, and hempseed or wheat germ adds up to a high-protein snack for kids, teens, and adults alike.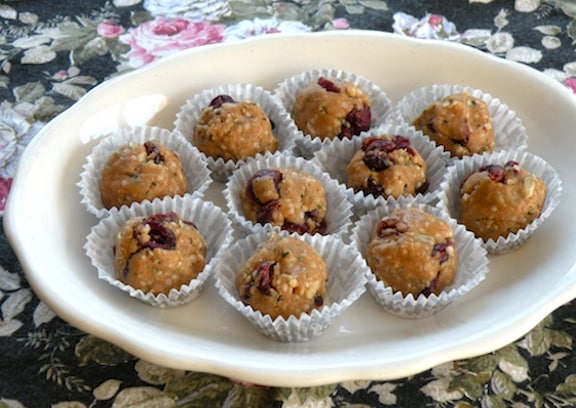 Nut-and-Seed Energy Balls are an intensely rich, super-seed and nut butter treat, meant to be consumed in small portions. Unlike many other energy snacks, you need no blender or food processor to make them.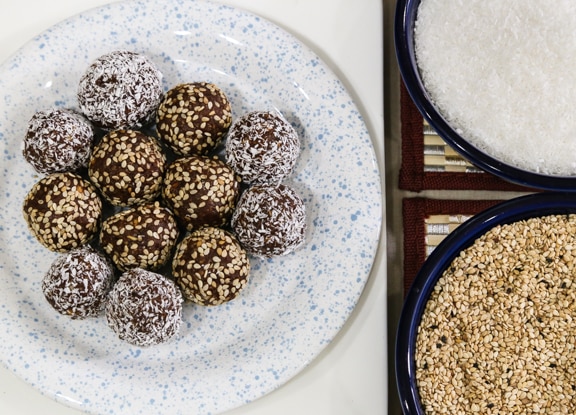 No-Bake Vegan Cocoa Maca-Roons are filled with all manner of nutrient-dense goodies, including nuts, nut better, dates, and of course, coconut. Not to mention a nice dose of maca powder, which not only lends its malty flavor, but its energy-boosting benefits.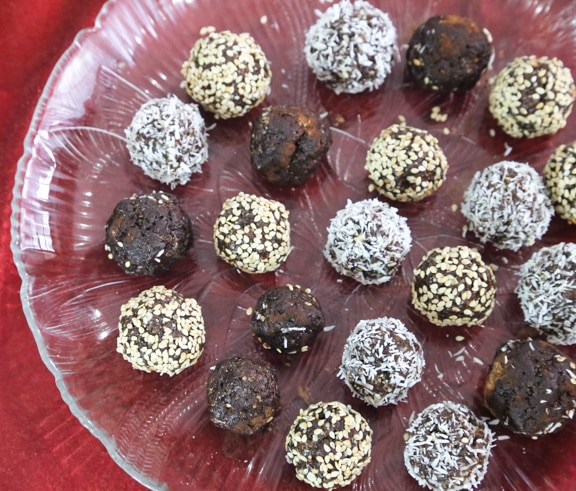 Apricot Nut Balls by Caryn Hartglass are a naturally sweet treat, made from dried fruit, raw nuts and seeds. They are a stunning addition to any festive dessert table.