Store-bought salsas are often very good, but why settle for very good salsas when you can have really great ones, and usually in a matter of minutes? Here are some delicious choices here on VegKitchen. Fresh Corn and Tomatillo Salsa, above, is delicious served as an appetizer with tortilla chips, this refrigerates even better than fresh tomato salsa, so it's a good one to make ahead.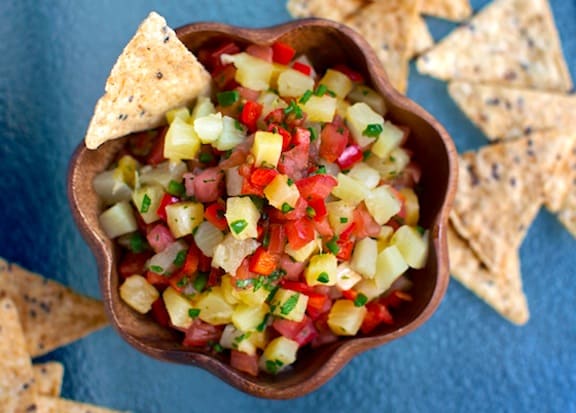 Easy to make and deliciously different, this lively Pineapple Salsa can be served as an accompaniment to a Southwestern-style meal (to top vegan quesadillas and the like, or as a snack served with stone-ground tortilla chips.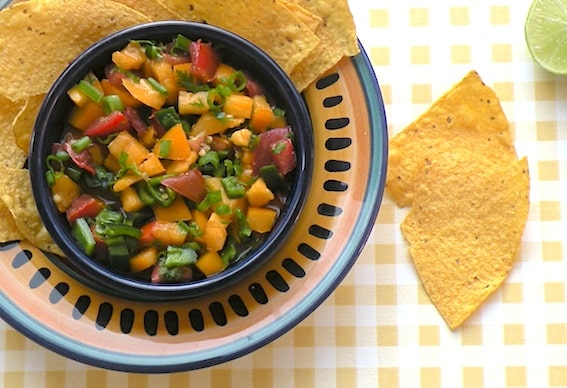 Serve Fresh Tomato Salsa with stone-ground tortilla chips or use for topping quesadillas or other southwestern specialties.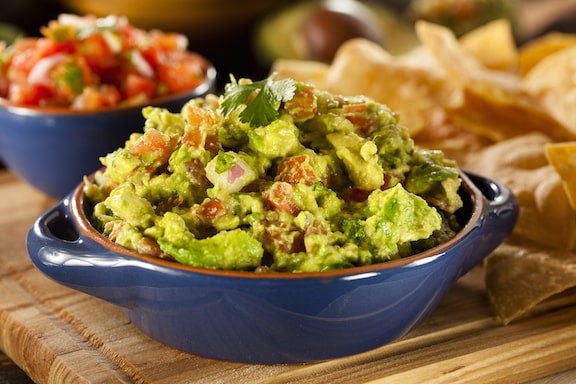 Avocado Mango Salsa is delicious and easy to make.You can spread this onto crackers, or papadi (small, round, and salty snack from India), spoon it into tortilla scoops, or serve as a dip for tortilla chips.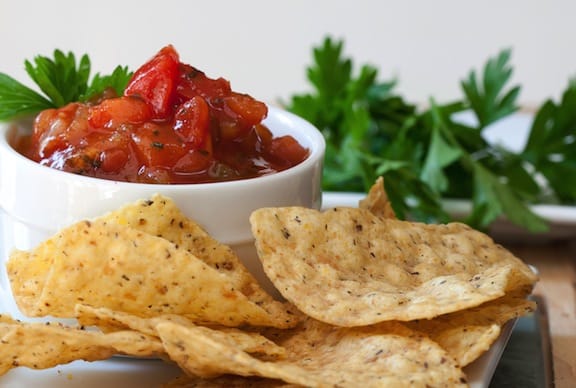 Tomato-Mango Salsa is a heavenly salsa to make when tomatoes and mangos are at their best — the convergence happens mainly in July and August. Serve with tortilla chips or as a condiment with Mexican or Indian-style meals.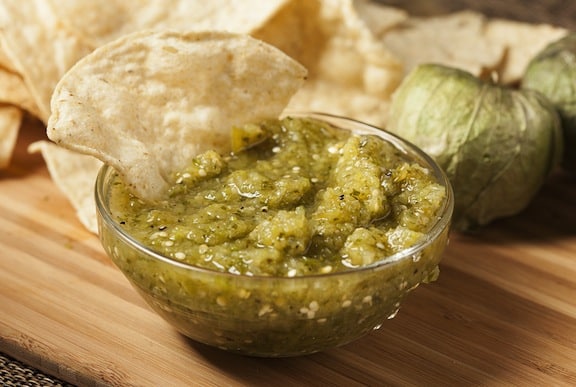 Salsa Verde, or Tomatillo Salsa, makes an exotic sauce for enchiladas or an offbeat dip for nachos. Tomatillos are members of the berry family that resemble small green tomatoes,with a papery husk. Their flavor is distinctive, though not hot. Look for fresh tomatillos in the late summer and early fall farm markets. As with any salsa, serve with plenty of good-quality tortilla chips. This also makes an offbeat embellishment for vegan quesadillas or soft tacos.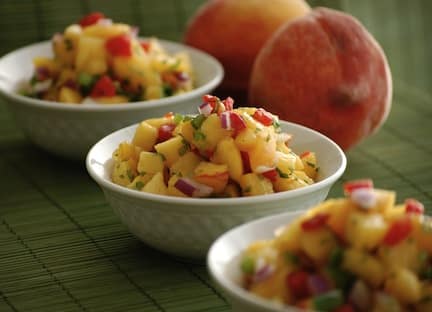 Peach Salsa, a new spin on a classic, peaches replace tomatoes, and the result is a healthy, colorful, and refreshing salsa. This peachy take on traditional pico de gallo will satisfy your cravings for sweet, sour, and spicy flavors.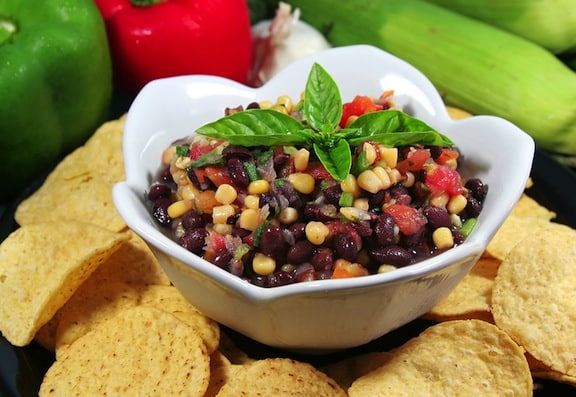 For hearty appetites, this Black Bean Salsa, compared to other salsas, is made more substantial with beans and fresh corn. Serve with stone ground tortilla chips.