Chocolate chia pudding with almonds and coconut (that tastes like a candy bar!) is a super healthy treat that can be served for either breakfast or dessert. This combination of almonds and shredded coconut had me singing, "sometimes you feel like a nut, sometimes you don't," like in the old candy bar commercials, so I've decided to call it "Almond Joy." I like to make it in the evening right before going to bed so that it's ready in the morning for breakfast. Recipe and photos reprinted with permission from What's for Breakfast? Morning Favorites from Dianne's Vegan Kitchen, © 2017 Dianne Wenz. Purchase your copy of this e-book and Dianne's other e-cookbooks here.

Makes: 2 servings
¼ cup chia seeds

1 cup non-dairy milk

2 tablespoons raw cacao powder

2 tablespoons slivered almonds

2 tablespoons shredded, unsweetened coconut

2 tablespoons agave nectar or maple syrup

½ teaspoon almond extract
Mix all of the ingredients together in a bowl or mason jar. Cover and store in the fridge for at least 2 hours before serving.
Note: If you're not feeling like a nut, omit the almonds and use coconut or vanilla extract instead of almond extract.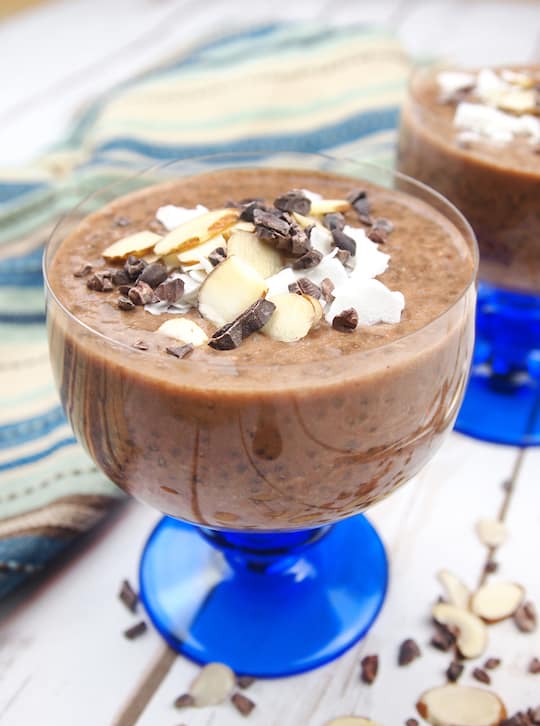 See more of Vegan Food Hacks' sweets and snacks.