Today, January 18, 2017 is Global Pulse Day, a worldwide event building on the movement that began with 2016's International Year of Pulses. The UN's Food and Agriculture Organization (FAO) wants to inspire us all a fresh look at a group of ancient food crops known more commonly as legumes. Get in on the global action with hashtags #GlobalPulseDay and #LovePulses if you want to share this or your own posts on social media!
This group of foods can be a great solution to producing high-quality protein, and at the same time, they help to preserve an increasingly fragile environment. How? Beans and other legumes are one of the rare crops that actually nourish the soil they're grown in, rather than depleting it. And when it comes to water use, the comparison couldn't be more stark: Pulses use only five gallons of water to produce each gram of protein, while beef requires 29.6 gallons of water for each gram.
As food, beans, lentils and peas are an uncontroversial, if under-appreciated, food group. Their nutritional  benefits are legion, with great protein, fiber and a plethora of vitamins and minerals. Maybe they're not as sexy as the latest superfood or uncanny meat substitute, but let's give them their due as a versatile and tasty kitchen staple.
Ellen Kanner, VegKitchen contributor and the creator of Pulse Innovation Miami, has this to say about pulses: "They make it possible to feed everyone, and to feed everyone well.  And pulses, unlike politics these days, are where we can all come together."
Here's a sampling of VegKitchen's popular posts featuring beans and other legumes: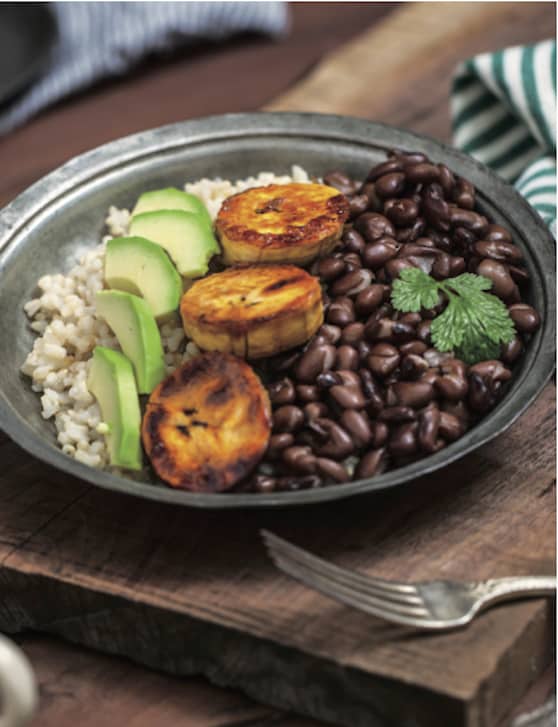 What's not to love about black beans and rice? In Marco Borges' Cuban Brown Rice Bowl, Oven-baked platanos maduros — sweet plantains — add an authentic touch.
Seriously—who needs fake meat when you can make hearty, beautifully textured dishes using grains and beans? Our Pinto Bean and Quinoa Sloppy Joes are great on rolls, but if you're not a bread person, you can serve the mixture in a lettuce-leaf cup or atop a corn tortilla.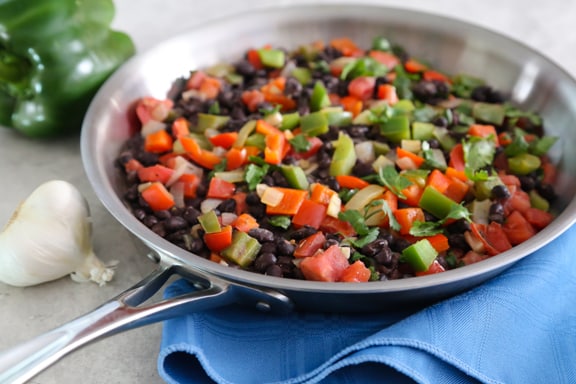 Tasty black beans are embellished with onions, garlic, and bell peppers. Sofrito,a classic Latin American dish, is a good choice for an easy, everyday kind of meal.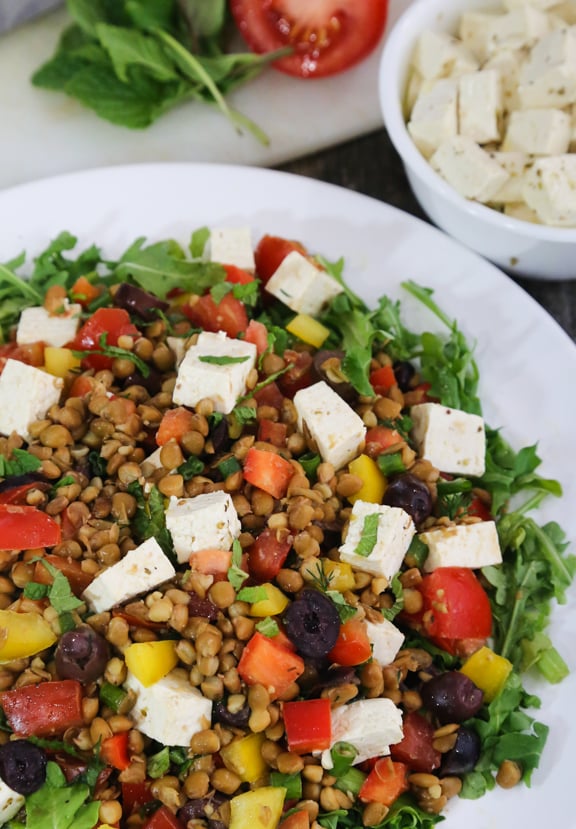 Greek-Flavored Lentil Salad with Tofu "Feta" is easy enough to make for everyday meals, and impressive enough to serve on special occasions. It's a nice dish to bring to potlucks, as well.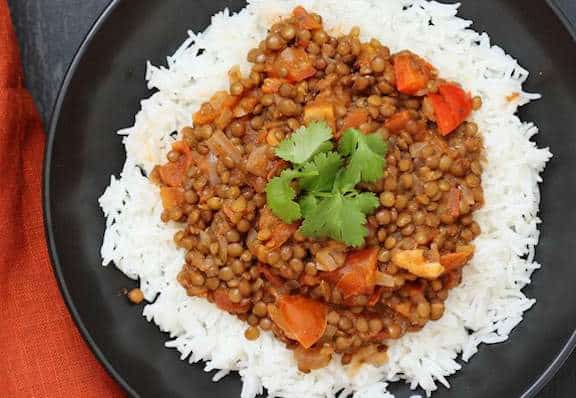 Richa Hingle is the queen of Indian vegan home cooking and says that if you want to impress someone with a dal, make this dish of Masala Lentils. Don't be afraid of the number of spices—it is quite simple to make.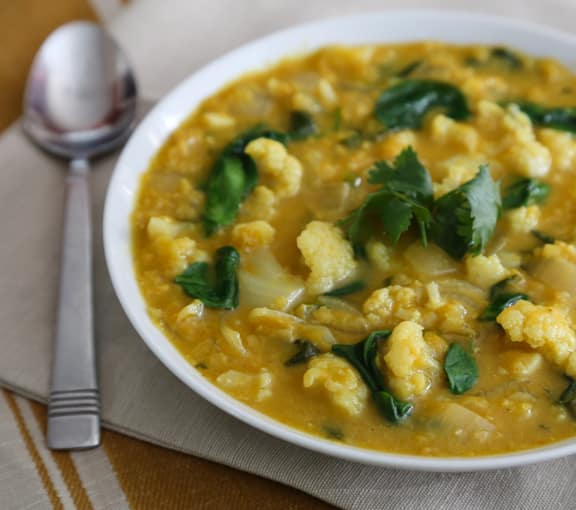 Red lentils cook quickly, so they're a good choice when you want a hearty, filling soup in little time. In Curried Lentil, Pumpkin, and Cauliflower Soup, adding a couple of cups of pumpkin or butternut squash puree adds to its orange-y goodness — and cauliflower and spinach contribute to its overall veggie-packed deliciousness.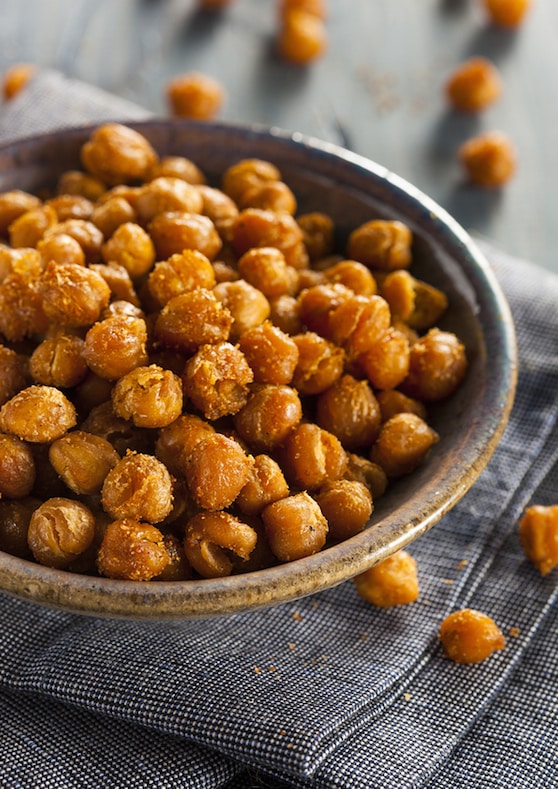 If you want to celebrate pulses as a tasty snack, try Skillet Spiced Chickpeas! These are good eaten out of hand as an appetizer or snack in place of far more caloric nuts. These disappear quickly, so if you're serving a larger or hungrier crowd, double the recipe and use a larger skillet.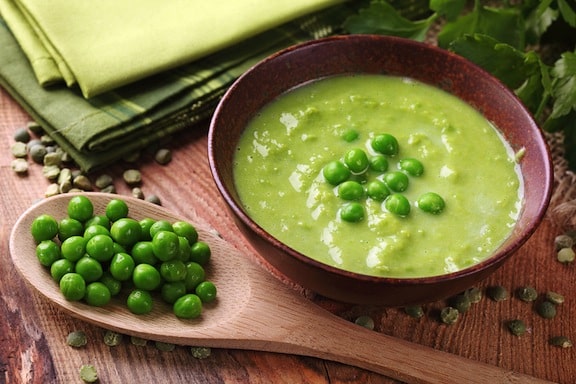 Peas are pulses (aka legumes), too. Creamy Pea and Cashew Butter Soup is a delectable, high-protein puree featuring cashew butter and green peas in a base of white beans (more beans!) or silken tofu (also made of beans — soybeans), this is a nearly-instant soup. It's a treat when you crave fresh soup but don't have the time for a lot of chopping and simmering.