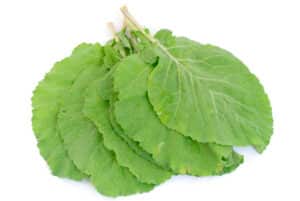 Rich with collard greens, garlic, and sun-dried tomatoes, this delicate soup is healthy as it is delicious. From Vicki's Vegan Kitchen by Vicki Chelf.
Serves: 6
2 tablespoons olive oil
1 large Spanish onion, thinly sliced into half moons
1 to 2 cloves garlic, minced
4 bay leaves
2 cups firmly packed chopped collard greens
5 cups water or unsalted vegetable stock
1 ½ cups cooked brown rice (Basmati or jasmine are recommended)
20 sun-dried tomato halves, cut into small pieces
2 small sprigs fresh rosemary, or 1 teaspoon dried
1 tablespoon chopped fresh basil
¼ cup tamari
Heat the oil in a large heavy soup pot over low heat. Add the onion, garlic, and bay leaves, and slowly sauté at least 30 minutes or until the onions are brown and carmelized.
Add the collard greens, increase the heat to high, and stir until wilted. Add all the remaining ingredients and bring to a boil. Reduce the heat to low and simmer, stirring occasionally, for 30 minutes or until the collards are tender.
Remove and discard bay leaves and rosemary sprigs before serving.
Variation: For an exotic twist, omit the rosemary and bay leaves and use 3 fresh kefir lime leaves instead. Crush the leaves in your hand before adding.