When it begins to look a lot like Christmas (and Hannukah), both in terms of the calendar and according to the weather, I like to precede them by making meals that are purposefully light — kind of in anticipation. So enjoy these vegan dinner ideas, and do some extra exercise in advance, too! Let's start the week with our quick and easy Quinoa, Broccoli, and Vegan Cheese Casserole. Serve with a salad of dark greens and ripe tomatoes.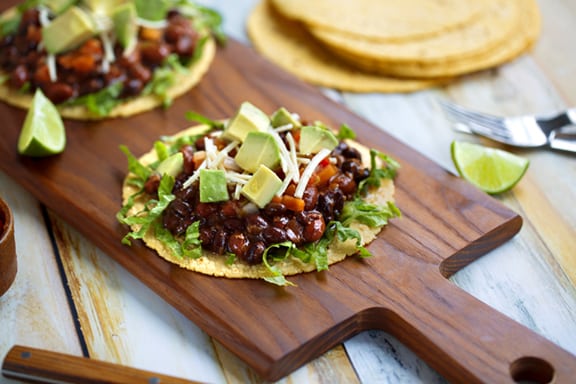 A tostada is simply a crisp tortilla piled with layers of toppings, often including beans, crisp lettuce, and salsa. In its own unique way, it's practically a one-dish meal, giving you your protein, carb, and salad in one neat (or to be honest, a little messy) package. Let's make black bean tostadas, an already easy dinner dish, even easier by using Amy's Chili, and your favorite salsa for all the flavor you'll need. If you'd like to add something else to the mix, try Simple Sautéed Garlicky Greens.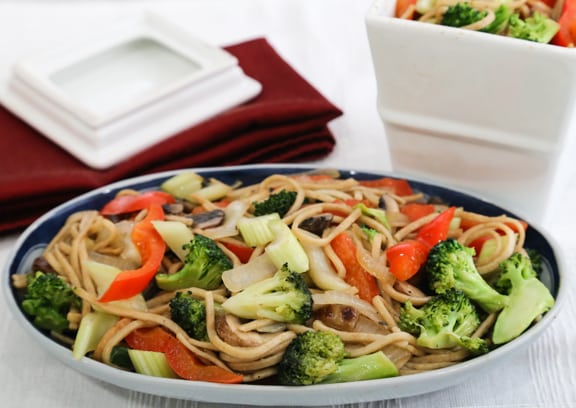 Why call for take out when it's so easy (and less greasy) to make Vegetable Chow Mein at home? Serve with a simple tofu dish and a salad or slaw dressed in sesame-ginger dressing for a great meal.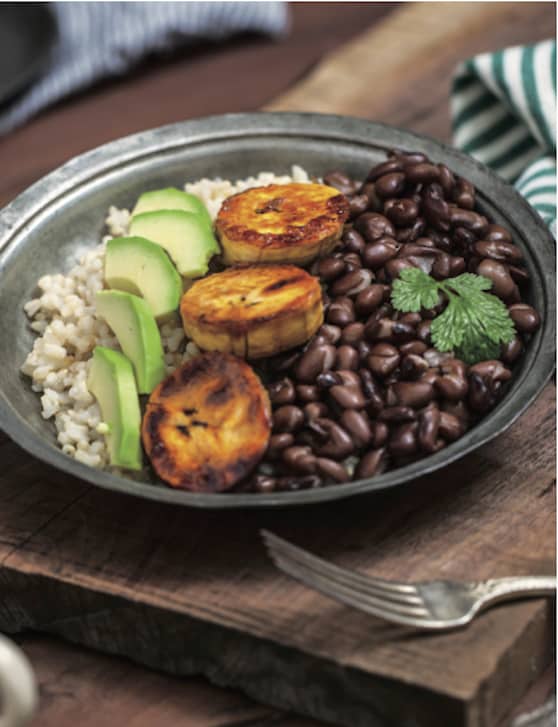 Oven-baked platanos maduros add an authentic touch to Cuban Brown Rice Bowl with Sweet Plantains. Serve with a simple green salad.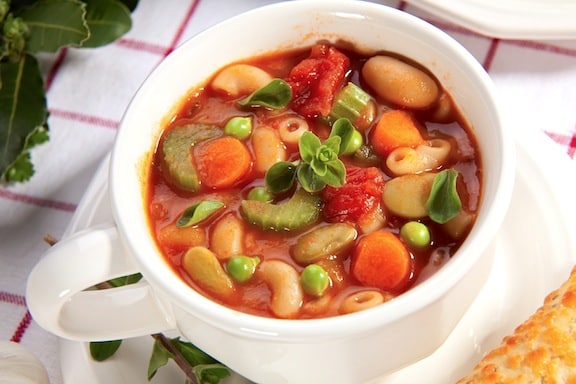 Like Minestrone, Italian Pasta and Bean Soup is a classic, sometimes referred to as pasta e fagiole. It's a meal in a bowl that you can complete easily with fresh garlic bread and a big salad. It's a great way to end the week, and you'll enjoy leftovers for the weekend!