As we head into mid-September, our palates start craving heartier food, even as heat hangs on for a bit longer. Using late summer produce, this week's meals segue from summer to early fall fare —still light but super satisfying. Triple Jade Stir-Fry with Tofu or Seitan is inspired by the dish of the same name served in western Chinese restaurants, "Triple Jade" refers to the three green veggies used — green beans, broccoli, and zucchini. Serve over hot cooked rice or noodles, or on its own.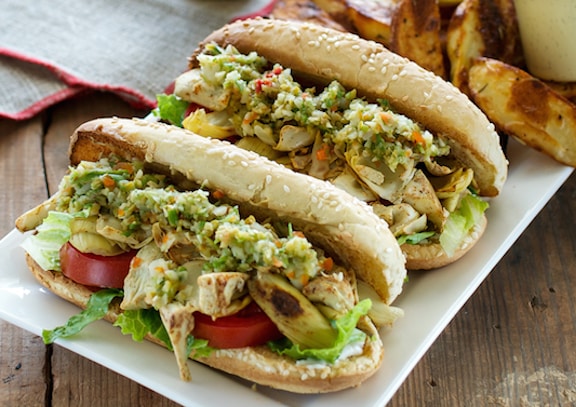 Robin Robertson's Artichoke Muffuletta Po' Boy Sandwiches combine best of two popular New Orleans culinary icons to create the ultimate sandwich in these po'boys made with artichokes and a piquant olive relish. Best of all, they're ready in 20 minutes. Serve with roasted potatoes or prepared natural fries that you can pop in the oven.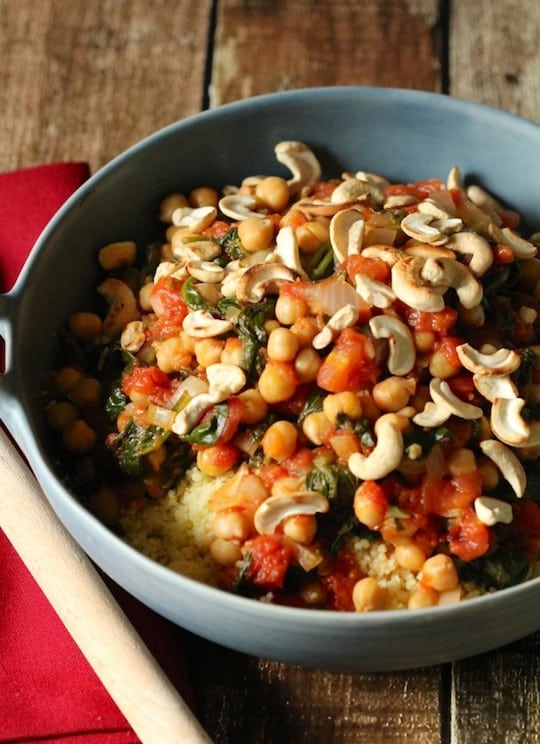 Sophia Zergiotis says of her Chickpea and Spinach Couscous with Cashews that it's on her list of dishes falling into the categories of 'I have nothing in the fridge,' 'I have no time to cook,' 'I want something healthy that my kid will love' recipe roster. She loves the simplicity of it, and the versatility. If you don't have chickpeas, use white navy beans or kidney beans, or replace the spinach with collard greens or kale. All you need to complete the meal is a simple salad.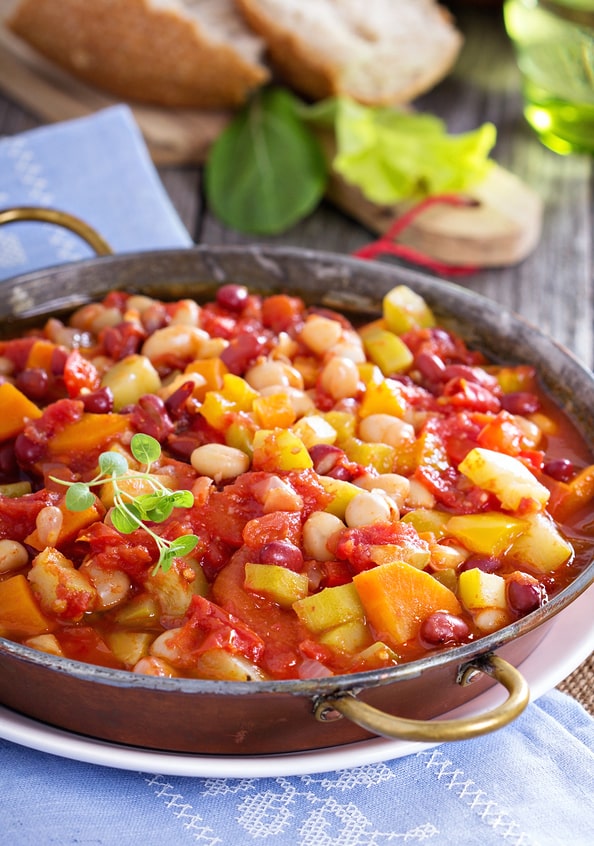 Stewed White Beans with Fresh Tomatoes is a perfect for when you want something hearty but which still has a taste of summer. Here are fresh tomatoes and squash in a lighter kind of chili. Serve with crusty bread and a big colorful salad.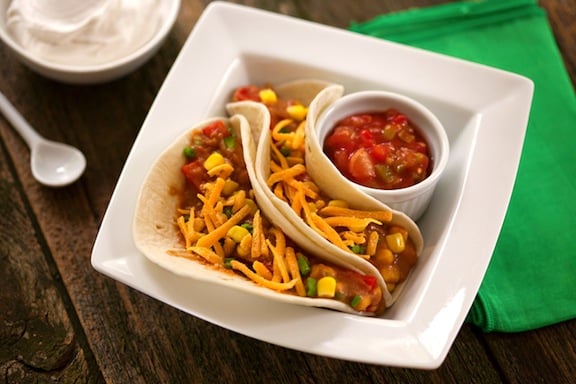 Vegan Soft Tacos with Refried Beans and Corn ends the week on a fun note. This combination of refried beans, corn, and vegan cheddar cheese in a soft tacos makes for a sensuous experience, meant to be eaten with knife and fork rather than picked up as you would crisp tacos. Though the recipe calls for frozen corn kernels, you can use fresh corn kernels, of course. Serve with baked sweet potatoes or sweet potato fries and a big salad for an easy meal.