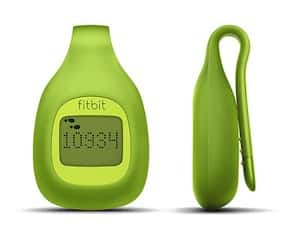 Don't wait a moment longer to resolve to get fit — any day is a good one to start working toward 10,000 steps a day (or more!). I'm a huge fan of the Fitbit Zip Wireless activity tracker. * The Fitbit keeps me honest about my daily activity and I almost always try to find a way to achieve my ten to twelve thousand steps a day. It makes a fantastic gift for the walking enthusiast in your life, and a great investment in your own health and fitness.
Current wisdom has it that for optimum health, and to prevent weight gain, it's good to take 10,000 steps a day. That means walking about 4 miles in the course of a day. It shouldn't be a big deal, but for many people, it's a distant goal that doesn't seem doable, between too-busy schedules and inadequate fitness levels.
When I first purchased my first Fitbit to make sure I was getting enough steps each day and was surprised at how challenging it was—at first. Once I got into the mindset that I need to take those 10,000 steps a day, I made sure to figure out what I needed to do to achieve that goal. If I don't make it on any given day, I make sure to do more the next. My daily goal is to walk 5 to 6 miles, some of which I do on my little treadmill that's equipped with a rudimentary desk on which I can use my laptop. Talk about multitasking!
Since we can't all live and work in pedestrian-friendly cities, the Fitbit Zip Wireless activity tracker * offers an easy way to track your activity every day and inspire you to work more activity into your busy life. It's not merely a pedometer — it tracks not only your daily steps, but also your distance and calories burned from those steps. Once you own the Fitbit, you can sync with all kinds of online tools and mobile apps on the company's web site.
You can clip the Fitbit to a trouser pocket; for women, it's easy to clip to the center of your bra—it's small and unobtrusive. If you suspect that you're not as active as you should be, I highly recommend it! At $95, the original Fitbit One Activity Plus Sleep Tracker * (that also tracks your sleep) it might seem pricey at first, but it's a lot less expensive than a gym membership. And if you're interested only in tracking activity and not sleep, the newer, colorful Fitbit Zip is about $54, a fantastic and lasting investment in your health. Follow this link to learn more about Fitbit Zip Wireless activity tracker. *
*This post contains affiliate links. If the product is purchased by linking through this review, VegKitchen receives a modest commission, which helps maintain our site and helps it to continue growing!