Here's a no-cook menu for those days when you can't stand the thought of cooking at all but don't want to buy expensive take-out food. Hummus is to current culture what yogurt was in the seventies. And there are so many great flavors to choose from in the supermarket. Here's what you'll need:
Hummus, one or two of your favorite varieties
(of course, you're welcome to make your own Hummus when you have more time)
Ready-made tabbouli salad (which most stored shelve near the hummus)
(or ditto on the Tabbouli)
Cured olives from the olive bar
Rice-stuffed grape leaves from the olive bar
Fresh pita bread or lavash, preferably whole grain
Cherry or grape tomatoes
Baby carrots
Sliced cucumbers
Place the hummus, tabouleh, olives, and grape leaves containers on the table. If you'd like to pretend that you made them, by all means, transfer them into bowls! Warm up the pita bread if you'd like.
Place the tomatoes, carrots and cucumbers on a platter, as we don't need to be complete slackers.  Dig in to your delicious Middle-East-via-the-supermarket feast. Yum!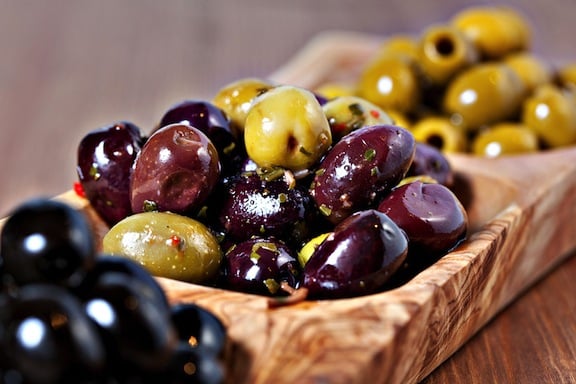 Explore other ideas for 

nearly-instant meals.