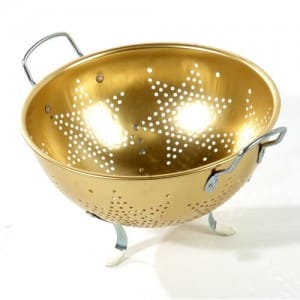 Step back in time and enjoy the simple pleasures of cooking and baking with authentic, handcrafted housewares for the kitchen, fireplace and campfire, from Jacob Bromwell — made in the USA since 1819. As America's oldest housewares company, we offer a select group of timeless products that are hand-built to last generations. You'll find everything from unique frying pans and mini-grills for the campfire to old-fashioned flour sifters and cheese graters for the kitchen, as well as shovels and dust pans for the fireplace. 
Back in 1819, Jacob Bromwell had an idea: create the highest quality cooking, baking, and campfire products that American families could count on for generations. His factory manufactured everything from flour sifters, cheese graters, and frying pans, to buckets and popcorn poppers. All Jacob Bromwell products continue to be handcrafted in the USA and backed by a lifetime guarantee.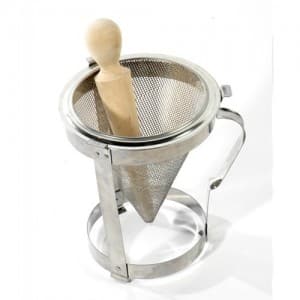 Especially for VegKitchen readers, Jacob Bromwell is offering a 15% off coupon for all of the legendary American cookware offerd on their gorgeous site. Products are American made, and come with a lifetime guarantee. Explore some of the other classic kitchen tools like the chestnut roaster, rotary ricer, sifters, graters, and more. Simply use the coupon code VEGKITCHEN15 at checkout.