The first full week of summer usually brings plenty of heat, so here are a slew of vegan dinner ideas that will get you in and out of the kitchen quickly. Vegan Salade Niçoise (above) is a beautifully composed salad of French origin that looks fancy but is incredibly easy to make. The array of ingredients—white beans or chickpeas, slender green beans, tomatoes, and olives—makes it a great cool main dish salad for a summer meal. All you need to go with it is some crusty bread and your favorite spread.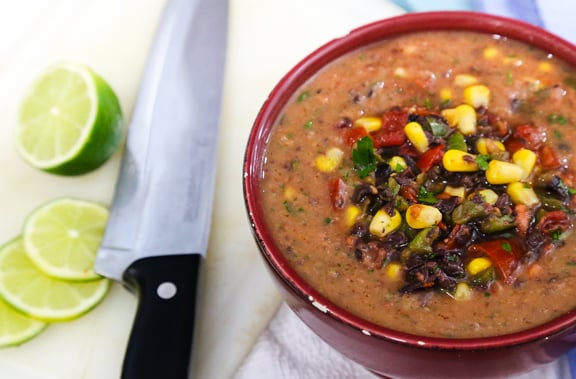 With the help of a food processor, Quick Cool Pinto Bean Soup is ready to eat in minutes. Enlivened with fresh tomatoes, olives, corn, and chiles, this is a filling bowlful for warm weather, served with tortilla chips or warmed flour tortillas. Add our Super-Easy Guacamole, and save some room for a fruity dessert!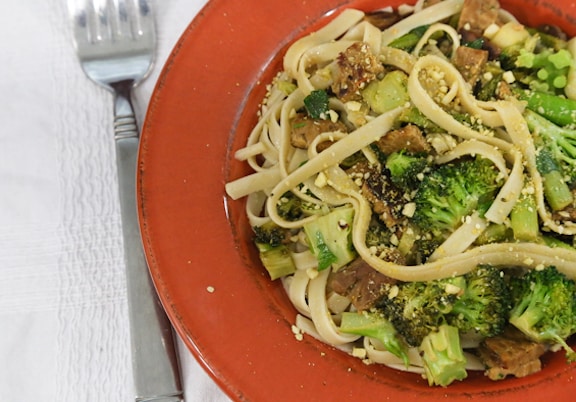 Fettuccine "Carbonara" with Broccoli goes vegan by substituting smoky tempeh for the real thing. It's made even tastier with lots of broccoli, and some optional asparagus. All you need to finish this meal is a colorful tossed salad.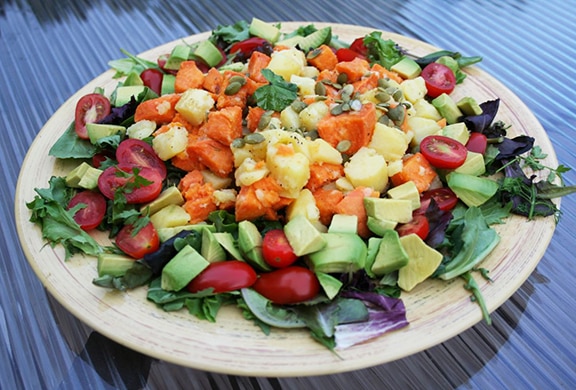 You can build a meal around this pretty but really easy Sweet and White Potato Salad with Mixed Greens. Serve side by side with one of our bountiful bean salads or a simple tofu dish like Sweet and Savory Sautéed Tofu.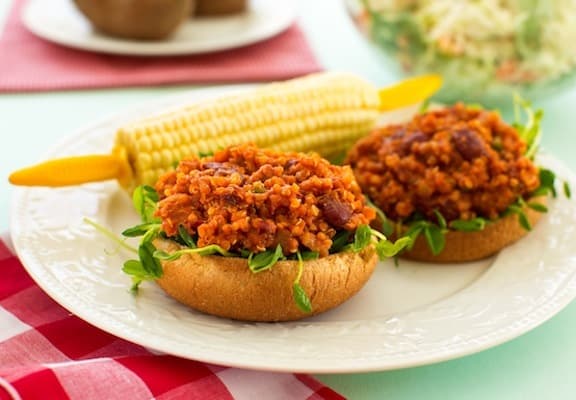 End the week with a VegKitchen reader favorite, Pinto Bean and Quinoa Sloppy Joes. Serve with corn on the cob or simply prepared potatoes, and any kind of slaw-style salad.