Fall is trying to sneak its way into the air; is your palate is ready? At the first hint of autumn I'm ready to turn on the oven to bake sweet and savory fare, and make soups. Potatoes, Corn, and Green Chile Soup is a perfect transitional soup, making use of fresh corn and tomatoes while at the same time serving as warming and comforting fare. Make a big pot of it and enjoy it for a couple of nights' worth of dinners with a salad or salad-y wraps.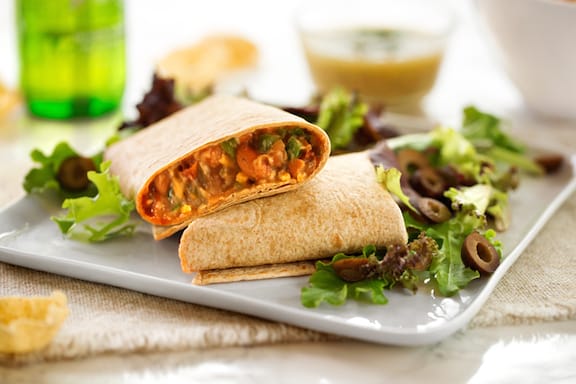 Easy Vegan Bean Burritos are delicious and filling making for stress-free weeknight fare. If you have leftovers from last night's soup, this is a perfect pairing; otherwise serve with a simple slaw or salad. If you want a more substantial meal, add a cooked grain or baked or microwaved sweet potatoes.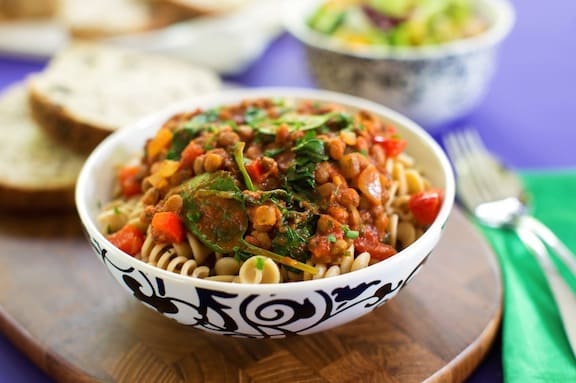 Pasta with Hearty Lentil and Spinach Sauce is a satisfying combination of noodles, legumes, and greens is a longtime family favorite. Easy and substantial, this can easily become your go-to plant-powered pasta dish. All you need to complete the meal is a salad; add fresh whole grain Italian bread if you'd like.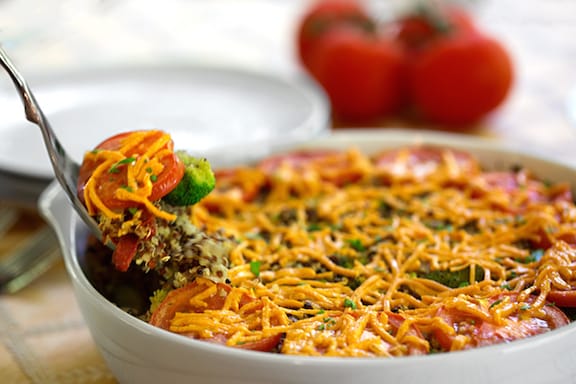 This easy Quinoa, Broccoli, and Vegan Cheese Casserole is both nourishing and comforting, a VegKitchen reader favorite! Serve with baked sweet potatoes and a salad of dark greens and ripe tomatoes.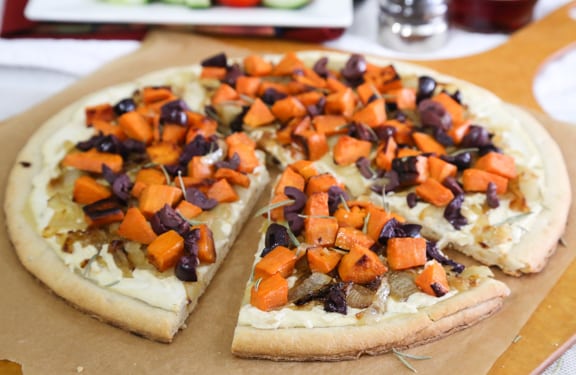 End the week with an autumnal take on pizza. White Pizza Sweet Potato, Onions, and Olives is delectably different—a white vegan pizza brimming with well-cooked onions, roasted sweet potato, and briny olives.