Even though we can use air-conditioning to mitigate summer heat in the kitchen, being able to make cold soups without turning on a single burner is a gift on the hottest days. Some cold soups have cooked ingredients and then are chilled in the fridge, but the ones presented here don't require any heat at all. It's good to chill them before serving for ultimate refreshment, but you can serve them right away if need be (you can always swirl 3 or 4 ice cubes into them before serving to get that chilled effect). First up, Cool White Bean and Tomato Soup, shown above, which makes for a flavorful, nearly instant and surprisingly hearty cold soup.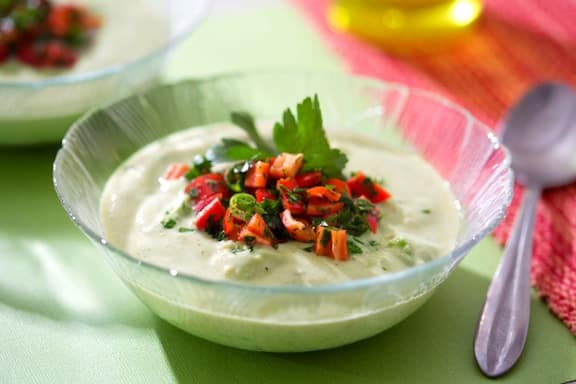 Creamy Chilled Avocado Soup best eaten on the same day as it is made, since avocado discolors and does not keep well under refrigeration once peeled. For a totally no-cook meal, serve with Baked Tofu, Arugula, and Olive Wraps, or any leafy wrap you like best.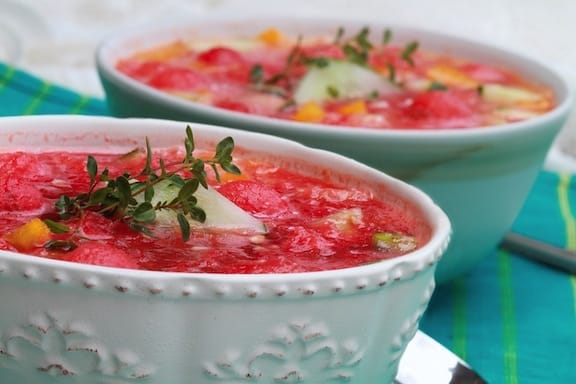 In Watermelon and Peach Gazpacho, adding summer fruit like watermelon and peaches (or nectarines) to a classic tomato gazpacho works surprisingly well. The sweet and piquant flavors play off of one another in this palate-pleaser.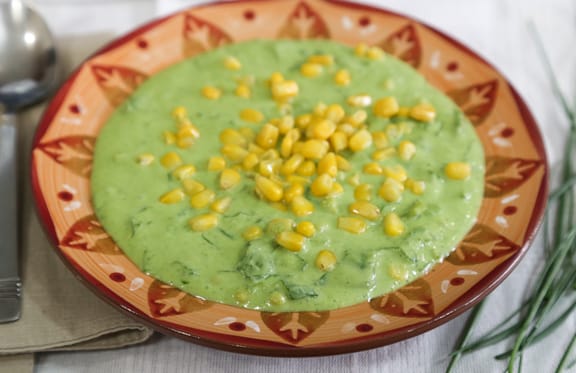 Cold Coconut Cream of Lettuce Soup can be made completely no-cook if you like raw corn kernels. You should definitely give tender and sweet summer corn kernels a try, uncooked.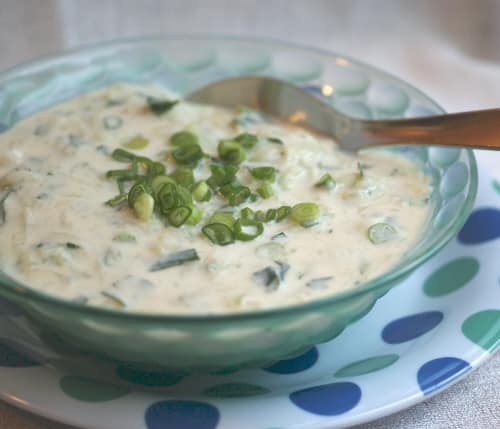 When temperatures hit tropical levels, I turn to Cool as a Cucumber Soup for an easy uncooked soup featuring cucumbers and lots of fresh herbs in a refreshing base.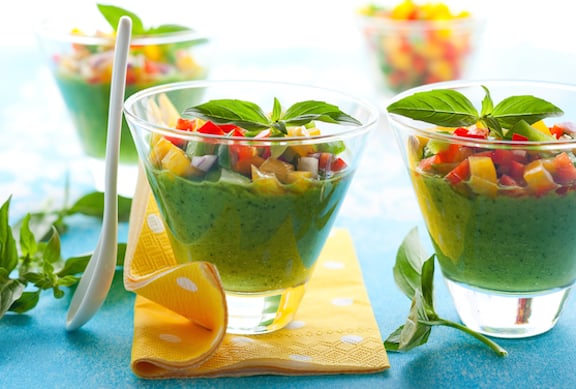 Green Gazpacho with Fresh Tomatillos is a cousin to the classic tomato-based gazpacho, this cold soup is a great first course for a Mexican or Southwestern-style meal, and is especially nice to make when fresh tomatillos are in season in late summer.