Let's change up breakfast! Exchange toast and cereal for quinoa—this Sweet Quinoa Breakfast Bowl recipe will give you plenty of energy to face your day.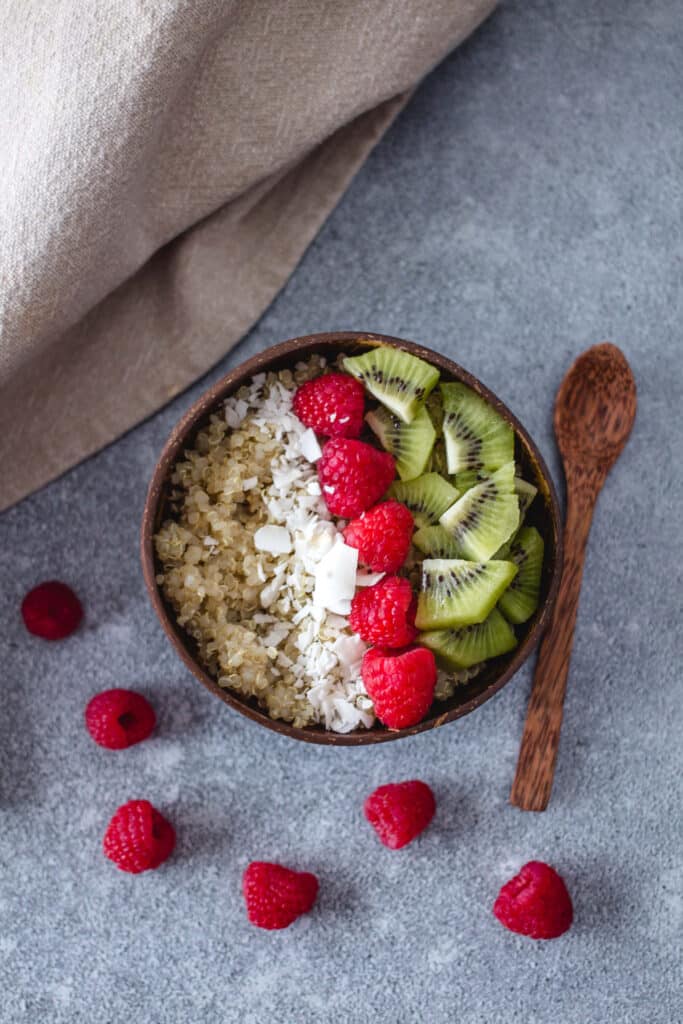 Sweet Quinoa Breakfast Bowl
Ingredients
2 cups cooked quinoa (or ⅔ cup dry quinoa)
¾ cup almond milk
2 tbsp maple syrup
¼ tsp cinnamon
1 pinch salt
1 tbsp coconut flake
fresh fruit of your choice
Instructions
Mix quinoa, milk, maple syrup, cinnamon, and salt in a saucepan over medium heat.
Cook, stirring often, about 7 minutes. The mixture should be bubbling and the quinoa should have absorbed some of the milk.
Place in a bowl and garnish with coconut and fruits.
Add more maple syrup, if desired.