Are you starting to crave warming, hearty, but not yet wintery meals?  Here's a handful of vegan dinner ideas to inspire your early- to mid-October meal planning. Provençal Bean Stew (above) is a meatless version of a classic rustic French recipe. A fresh, crusty French baguette is perfect for soaking up its delicious broth. And it doesn't take long to make! A bountiful tossed salad makes it a complete meal.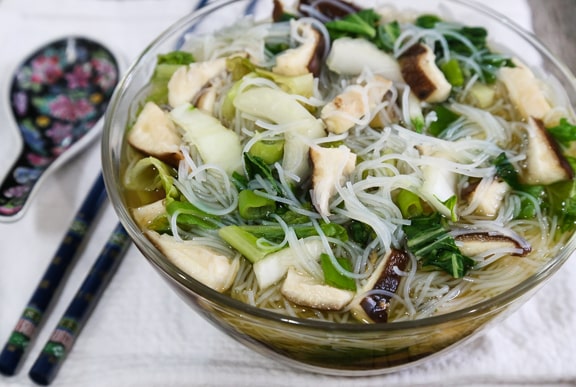 Rice Noodle Soup with Lettuce and Shiitake Mushrooms (above) is a simple Asian-style soup, filled with fine noodles, crunchy lettuce, and healthy shiitake mushrooms. It takes minutes to cook, and is a welcome treat on blustery or rainy early fall evenings. Serve with store-bought vegetable spring rolls (from your natural foods store freezer), a simple seitan or tempeh dish, and a platter of sliced tomatoes and peppers.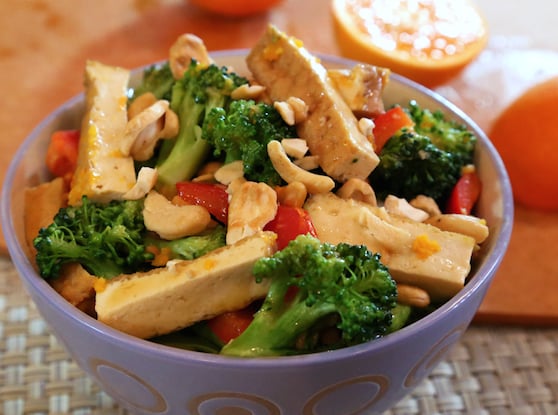 Orange-Glazed Tofu and Broccoli is enlivened with an easy citrus-flavored sauce. Serve over brown rice, and add a simple slaw-style salad and any leftover soup from last night's dinner. Tip: Cook some extra brown rice for tomorrow night's dinner; you'll be glad you did!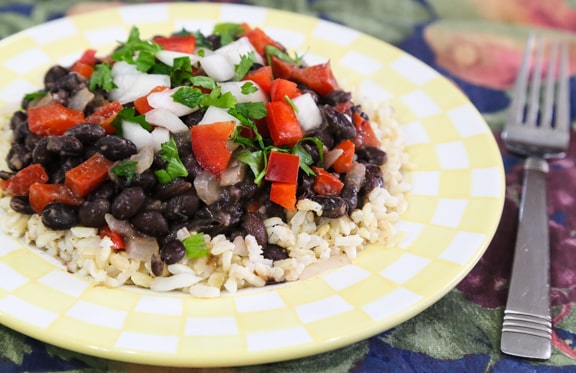 Cuban-Inspired Black Beans and Rice gives you a good reason to have cooked rice on hand for weeknight meals. Once it's on hand, this preparation requires a minimum of effort. Cook up some extra rice for tomorrow night's dinner. Add a steamed green vegetable and a colorful salad or slaw to the menu.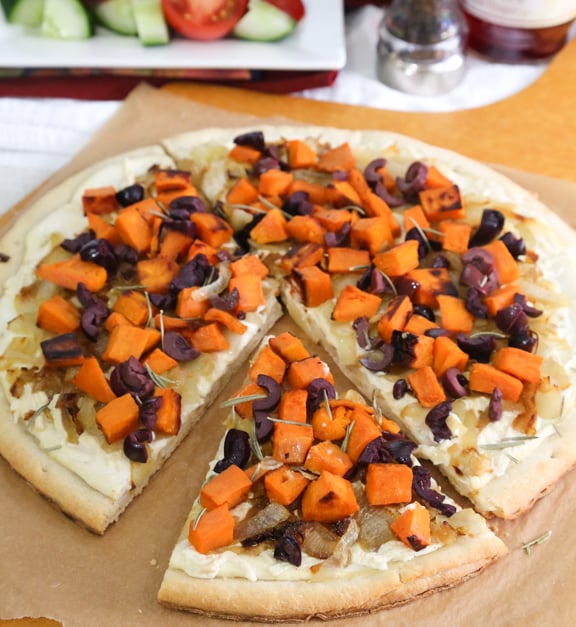 End the week with an autumnal Friday pizza night. White Pizza with Sweet Potatoes, Onions, and Olives is a delectably different kind of pizza—a white vegan pizza brimming with well-cooked onions, roasted sweet potato, and briny olives. Combined with most any kind of salad.