Hanukkah is pure fun and joy. There aren't as many traditional or symbolic food as for other Jewish holidays, but latkes (potato pancakes) are a must among our vegan Hanukkah recipes. VegKitchen's vegan latkes are among the most popular on the web — link through below, and, along with some of our other vegan Hanukkah recipes you'll see why!
To accompany latkes, I usually make a light meal. Potato pancakes served with applesauce and/or vegan sour cream are so delicious and filling, that they become the "main event." I usually make other, traditionally Jewish or Middle Eastern foods—on the lighter side and in moderate quantities—to accompany them. To be honest, these other items are often ignored. It's all about the latkes, so make lots of them!
Some things you can serve with latkes that go well with them: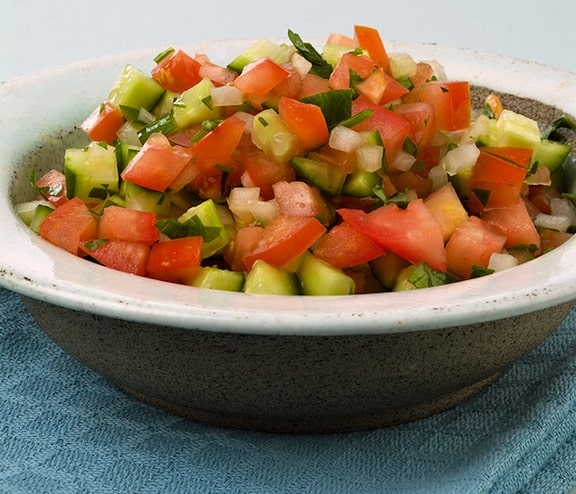 Israeli Salad features finely diced cucumbers, tomatoes, and bell peppers. It's a nice light dish to serve on the side of vegan latkes.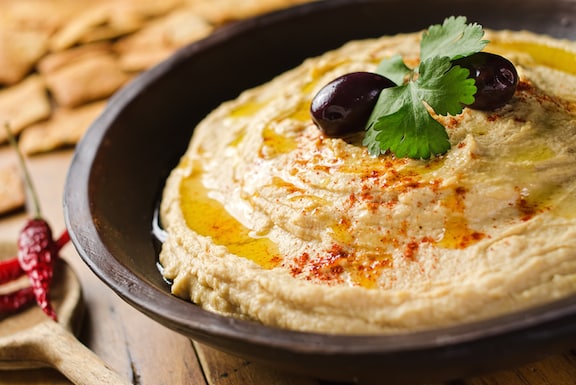 Classic Hummus, with Variations continues the Israeli / Middle Eastern theme. Everyone loves this dip. Since you'll get your starchy fill with the latkes, serve with raw veggies instead of pita bread.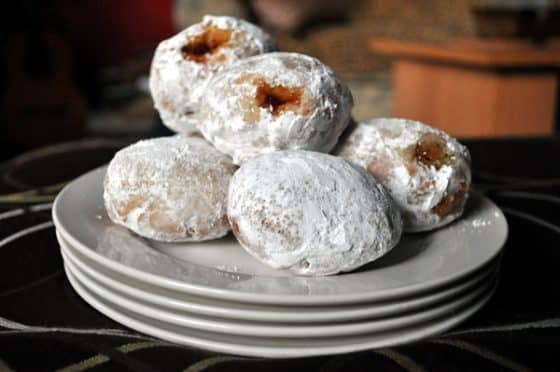 Jelly doughnuts are a Hanukkah tradition. At VegKitchen are way too lazy to make them, so we're glad that Hell Yeah, It's Vegan presents a great dairy-free version of the holiday treat, Sufganiyot.