A hearty pasta dish that's on the table in 30 minutes is the star of this week's Mvegan menu. Pasta with greens and beans is a classic Mediterranean combo, and Pasta with Spinach, Chickpeas, and Sun-Dried Tomatoes is a tasty take on the trio. Make sure to read on for a perfect salad pairing for this dish, and a tempting and easy (though optional) dessert.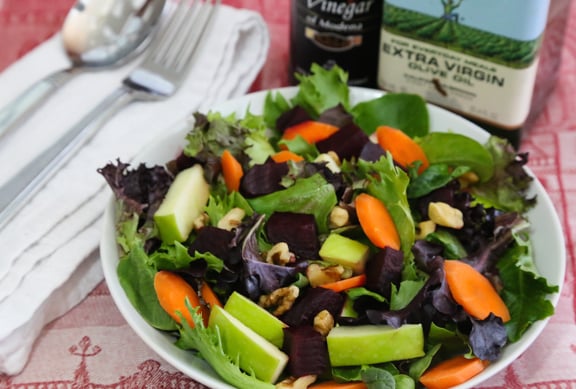 Mixed Greens Salad with Apples, Carrots, and Pickled Beets pairs well with the pasta dish, but if you prefer, you can just improvise a tossed salad with whatever is in the crisper.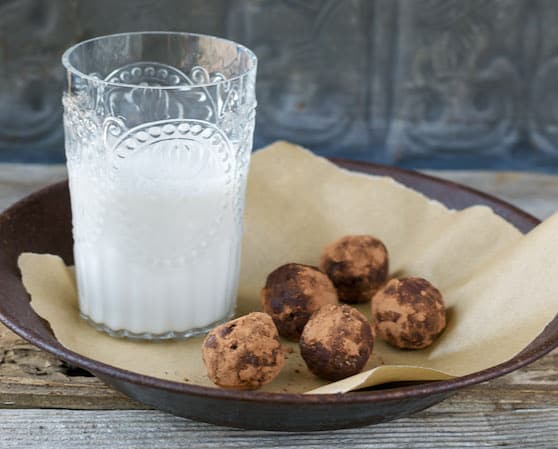 Entirely optional, but highly recommended — to end on a sweet note without much added work, try Laura's Date-Nut Truffles. Whatever doesn't get eaten at once can go into the next day's lunchbox. But if you've run out of steam, end the meal simply with some good vegan chocolate and fruit.
Photo credits: Top — Hannah Kaminsky; Center — Evan Atlas; Bottom — Ann Oliverio