Tasty tortilla casserole served with a simple salad and sweet potatoes makes a hearty vegan menu, easy enough for weeknight meal.
There are few things that are more comforting for cool-weather meals (other than soup, of course!) than a casserole served straight for the oven. Many casseroles are just too time-consuming and fussy to make at the end of the day, but not our Black Bean and Zucchini Tortilla Casserole. It's a lively layering of tortillas, beans, and veggies given a major yum factor with melted vegan cheese. It's both quick to make and quick to bake.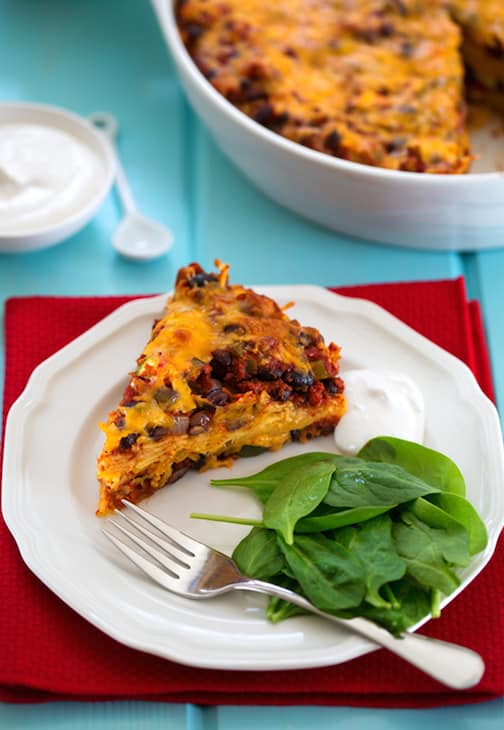 All you need to complete the meal is a colorful green salad, but if you want to step things up, try one of the nearly recipe-free Fruity, Nutty Mixed Greens Salads. If you need a bit more heft for hungry eaters, add some baked or microwaved potatoes or sweet potatoes.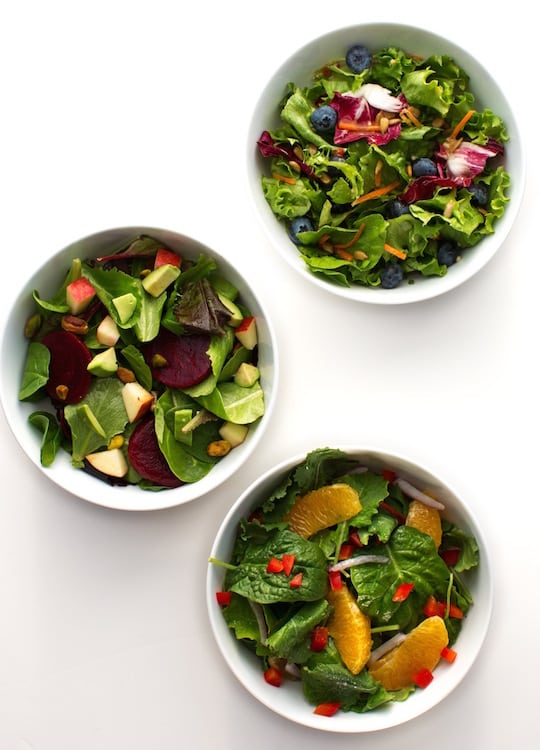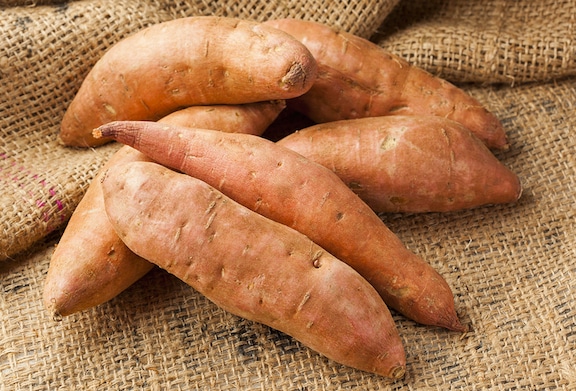 See more of our plant-based meal plans.