Happy spring! For everyone who has slogged through this winter of discontent, just reaching this date feels like a huge relief. Let's celebrate the arrival of spring by enjoying a very green meal. Triple Jade Stir-Fry is inspired by the dish of the same name served in western Chinese restaurants. "Triple Jade" refers to the three green veggies used — green beans, broccoli, and zucchini. Serve over hot cooked rice or noodles, or on its own.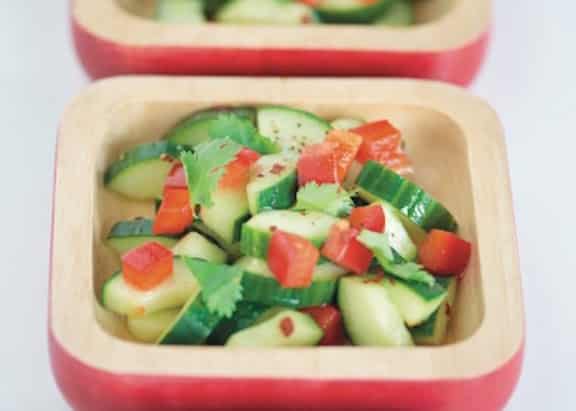 A bountiful stir-fry calls for a simple side dish. Sweet and Spicy Cilantro-Cucumber Salad is a perfect companion dish.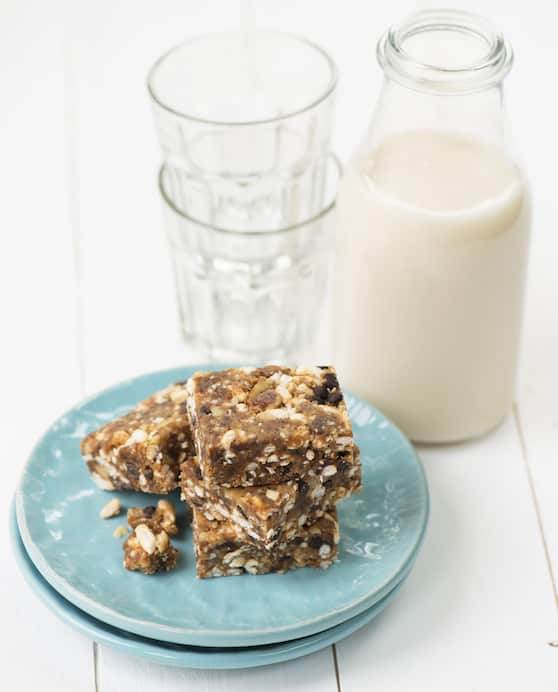 Julieanna Hever calls her Chocolate Crispy Fruit Squares a happy compromise between an energy bar and a decadent dessert, Make them to enjoy a sweet bite after dinner, and to pac into the lunchbox the following day.