This week, in place of our usual weekday dinner plan, let's count down to Christmas with five of VegKitchen's most popular vegan main dish options for the holiday table. That way, you can start planning on what you'd like to make if you're hosting, or to bring to share if you're a guest. Most of these can be made up to 3 days in advance if you'd like to make ahead. Our Lentil and Mushroom Shepherd's Pie is the #1 reader choice, so popular that it's practically viral! A deep dish of absolute comfort, it's a bit of a project, but not at all difficult, and definitely worth it for a special occasion or holiday meal.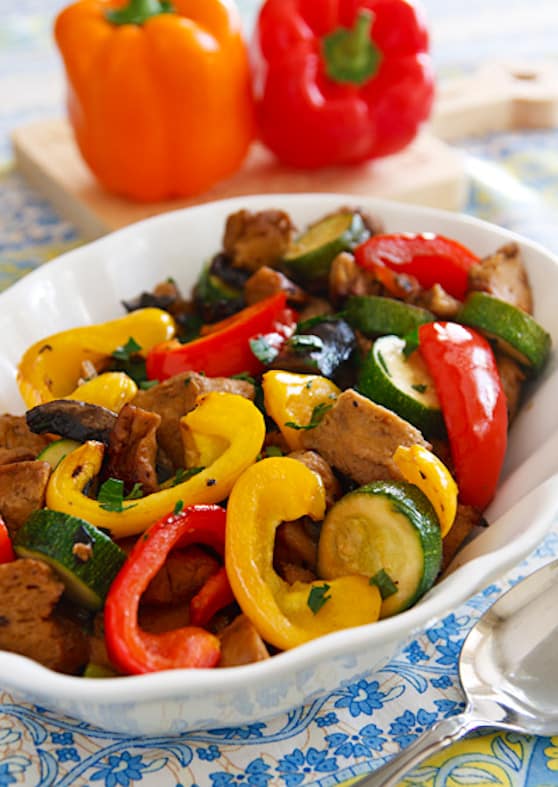 Roasted Seitan, Bell Peppers, and Portobellos is so easy to throw together, yet makes a festive main dish for special occasions. When you're preparing a multi-course meal, it's so nice when the entree can be made at the last minute with little hands-on time.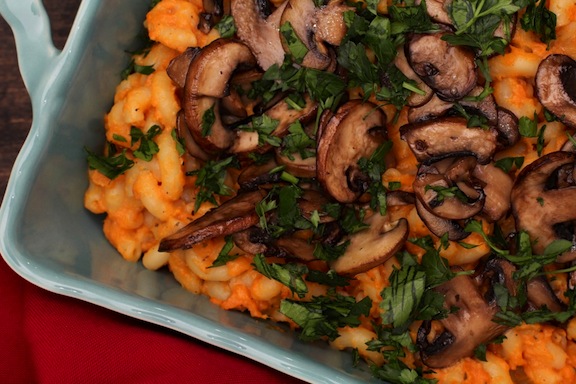 Another popular recipe of ours, Roasted Sweet Potato Macaroni and "Cheese" by Sophia Zergiotis can be a fun and offbeat dish with which to impress your friends and family. You can even go with gluten-free pasta for those who prefer a GF treat!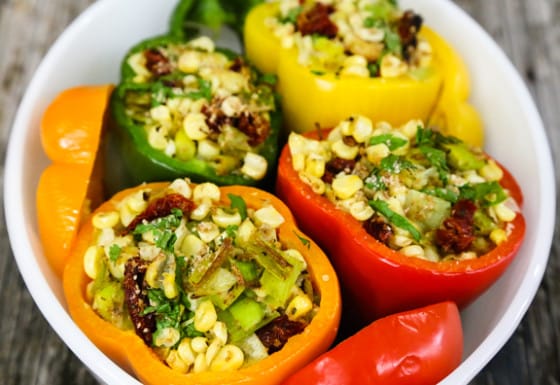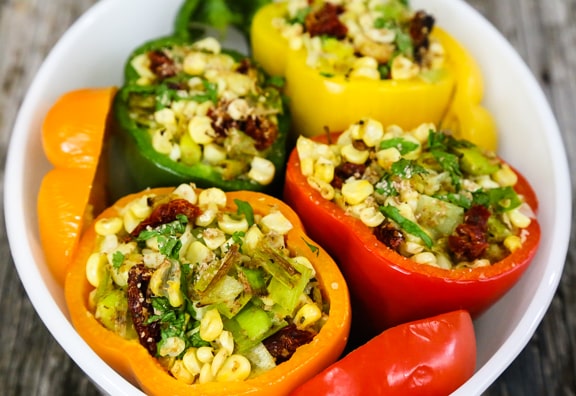 Festive Leek and Corn Stuffed Peppers makes an attractive centerpiece for special occasion dinners like your Christmas dinner. If you can't find fresh corn at this time of year, frozen kernels will do just fine.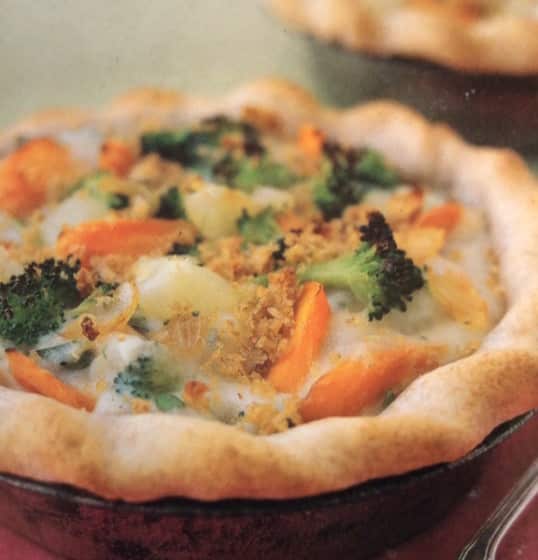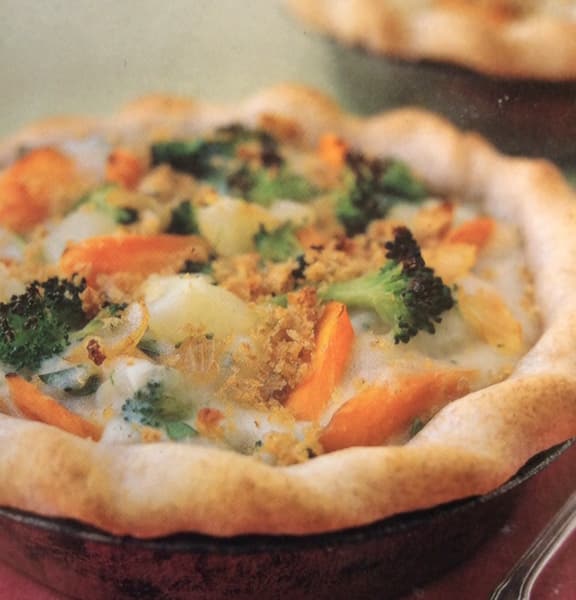 Everyone loves the nostalgic classic, Hearty Vegetable Pot Pie. Many VegKitchen readers have let us know that this mild dish of hearty veggies enclosed in pie crust is on their regular cool-weather meal rotation; it's also a crowd-pleasing vegan option for a Christmas menu. Using prepared whole-grain pie crusts makes pot pies a snap to prepare.