Today is Halloween, at least in the U.S., so many people won't have their minds on dinner — making it or eating it. With parades and trick-or-treating taking over the dinner hour, let's pull out one of our easiest meals ever, Black Beans Nachos Grandes. I'm not going to even suggest a salad to go with it — no one eats salad on Halloween! Just go straight from this to dessert. Hopefully not too sugary. Caramel apples, anyone?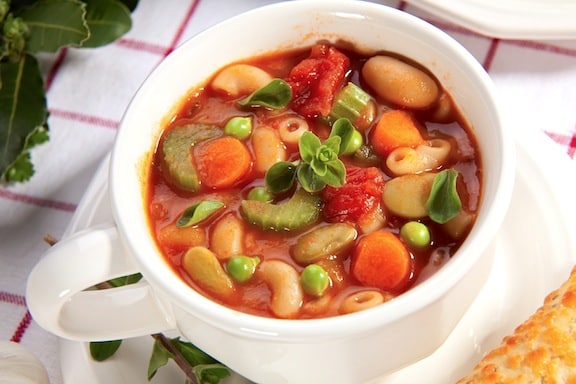 Like Minestrone, Italian Pasta and Bean Soup is a classic, sometimes referred to as pasta e fagiole. It's a meal in a bowl that you can complete easily with fresh garlic bread and a big salad.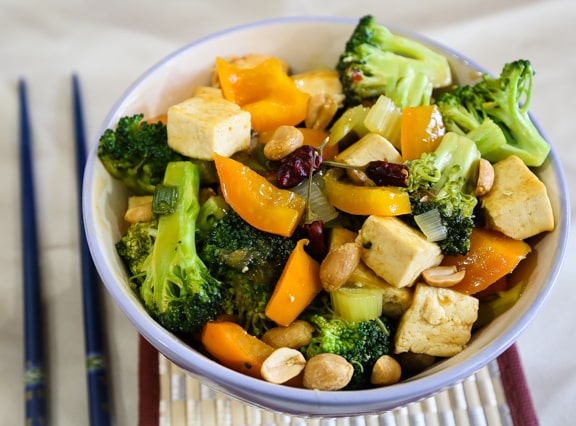 Kung Pao Tofu is a tasty recipe whose many iterations often require lots of steps and ingredients and sometimes even two different sauces. Our Quick Kung Pao Tofu streamlines the process so that it can be on the table in less than half an hour. Serve on its own or over hot cooked rice or noodles.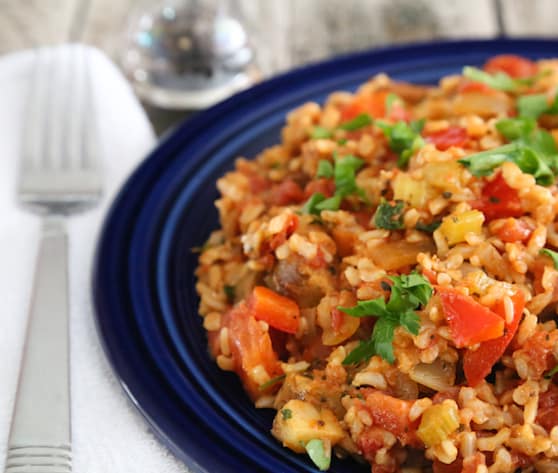 Spicy bits of vegan sausage lend an authentic flair to this simple vegan take on Jambalaya, a Creole-Cajun classic. Serve with any type of coleslaw for a hearty, satisfying dinner.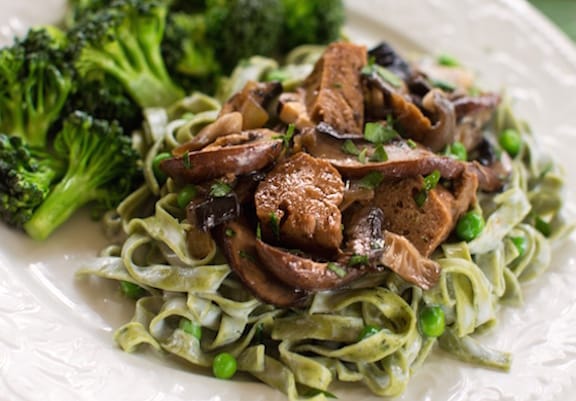 Let's end the meal with Vegan Seitan Mushroom Stroganoff. It's a hearty pasta dish featuring a healthier, nondairy version of cream-filled Alfredo sauce. This dish also has some serious plant-based "beefiness" courtesy of seitan. Serve with plenty of green vegetables (like broccoli, greens, or green beans) and a simple salad.