Potluck style parties can be so much fun - they're simple to throw together and you get to try so many new dishes. What more could you ask for? But it can be tough to find the perfect vegan potluck recipe. So here are a few surefire plant-based crowd pleasers!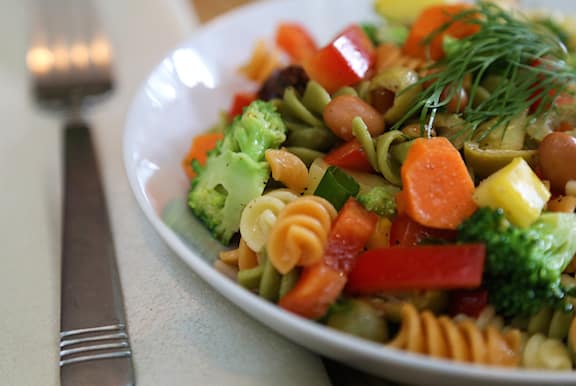 Multicolored Pasta Salad for a Crowd is a veggie-filled pasta salad that's always a crowd-pleaser. Broccoli, carrots, yellow squash, and briny olives and dried tomatoes make this a most colorful dish. This is a great choice as a vegan potluck recipe for warm weather occasions.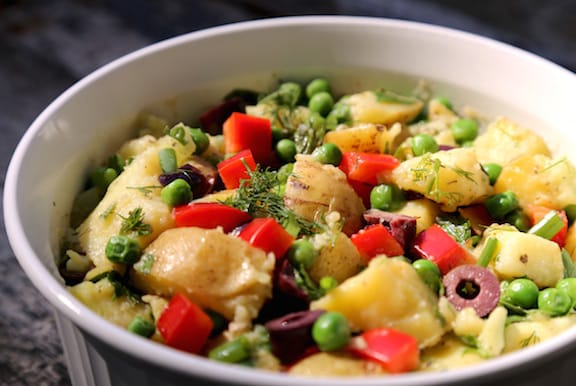 A summer classic, Herbed Potato Salad features plenty of fresh herbs, and is dressed in a vinaigrette. It's welcome at picnics and barbecues, or really, any warm-weather meal.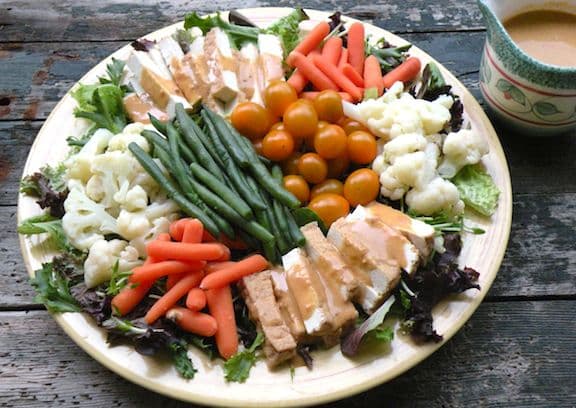 Gado-Gado Salad is inspired by the classic Indonesian platter that combines raw and lightly cooked vegetables. Its name translates loosely to "mix-mix." There are different regional variations, but some of the constant veggies include carrots, cauliflower, and green beans. You can vary it according to season and what you happen to have on hand.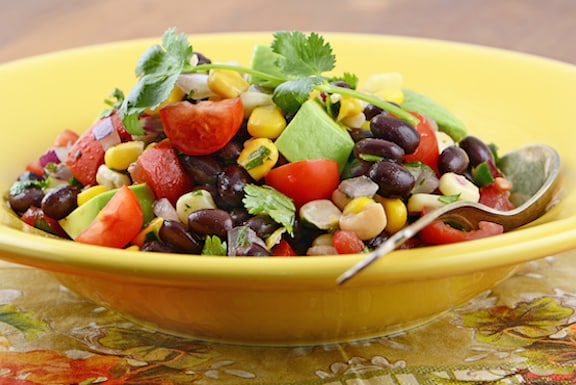 In this Black Bean and Corn Salad the corn and bell peppers look enticing against the dark backdrop of the black beans in this Southwestern-inspired salad. Double the recipe for a great potluck dish for a crowd.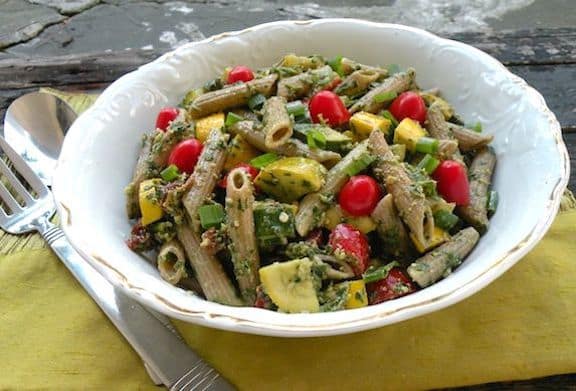 Pasta Salad with Parsley Pesto and Two Squashes features zucchini and yellow summer squashes, is a good choice for a vegan/vegetarian potluck, yet easy enough to make as part of an everyday meal. It's delicious with grilled vegetables and vegan burgers.